No. I'm not pregnant. I thought I'd get that out of the way. One of the unintended consequences of having had 5 kids in 8 years is that whenever I say I have an announcement people automatically ask me if I'm expecting. In a way, this isn't too far off from what I am actually announcing today, though. But first, I'd also like to get an apology out there. I'm about to use a tremendously excessive number of exclamation points. Now, onto business. Much like being pregnant, I've gestated this project for a solid 9 months, been terrified and thrilled, and can finally tell you all that I'll be giving birth to a bouncing cookbook on July 19, 2016. That's right… for all of you who have asked when I'd be coming out with a cookbook, it's on its way! Not Your Mama's Canning Book: Modern Canned Goods and What to Make with Them will hit the shelves -both virtual and literal- shortly before my 42nd birthday next month. I can't think of a better present to myself than to have my dream of becoming a published cookbook author come true. I'm going to be teasing some of the photos for the recipes on instagram, twitter, and facebook. You can follow along or search those images with #NotYourMamasCanningBook. Is it wordy? Yep. But so am I, friends. You can preorder Not Your Mama's Canning Book on Amazon, Barnes and Noble, or Indiebound. It'll be available on shelves on July 19th, as I said. Excited much? Yes, I am, thank you!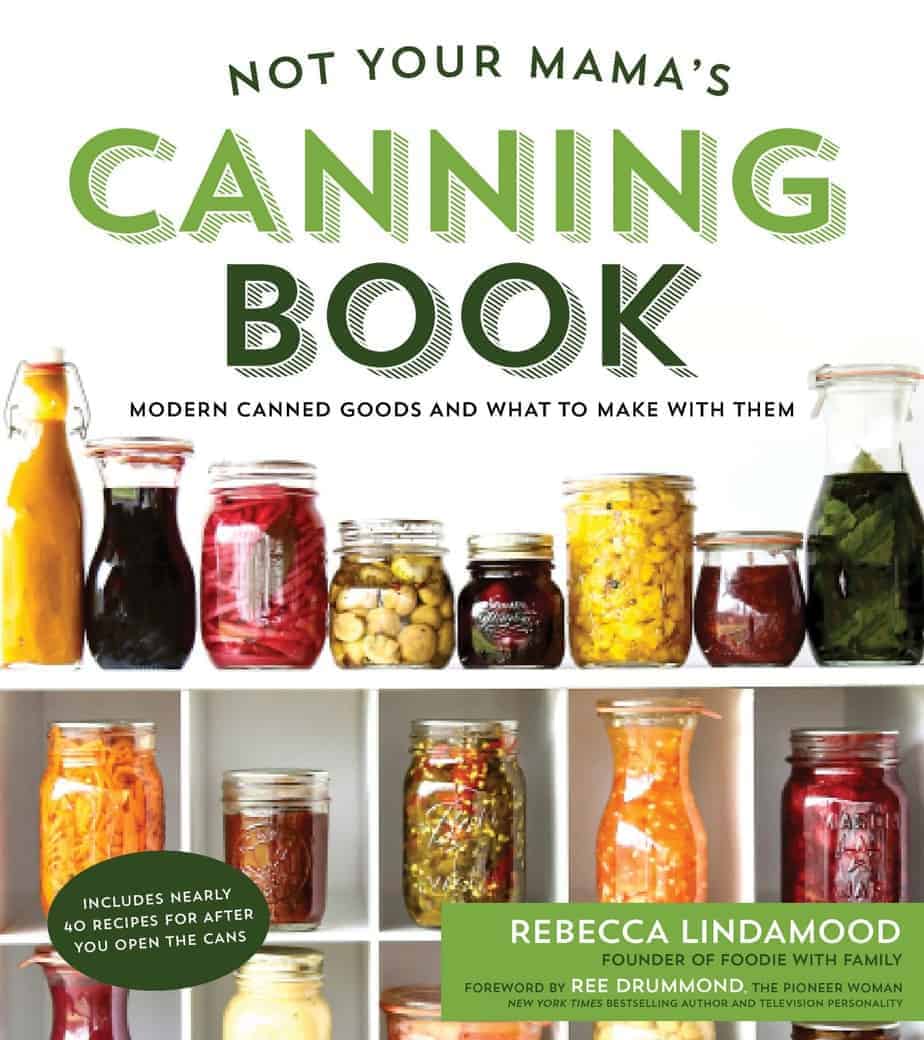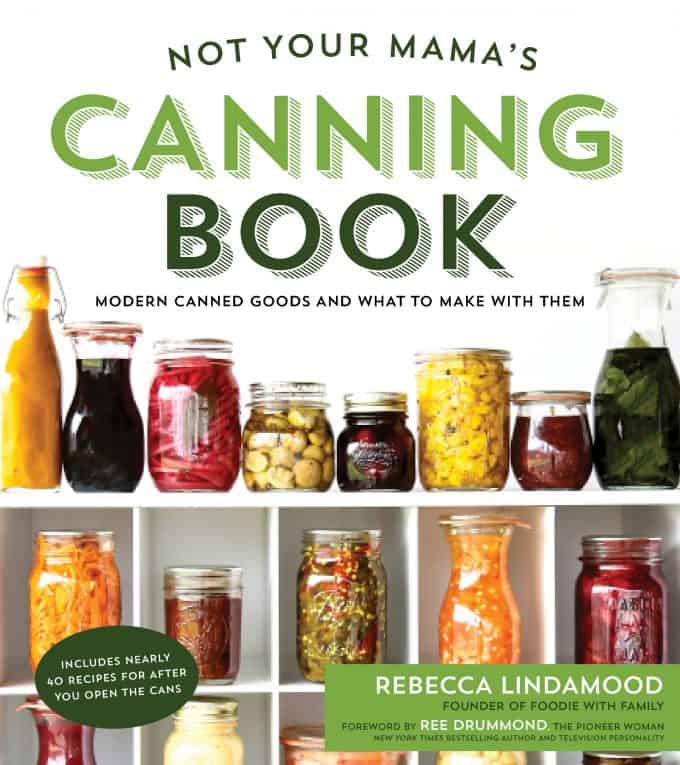 Not Your Mama's Canning Book is, ahem, a canning cookbook, to be sure. The first half of the book is about 40 unique (in a good way, not in a "my mom trying not to hurt my feelings if she doesn't like my outfit" way), modern, global-inspired canning recipes. As a bonus, there are approximately eleventy million recipes included for preserving herbs and making normally ridiculously expensive boutique extracts. Now if you all could do me a favour, though, and read the next sentence in your best obnoxious television commercial voice, "But WAIT! There's MORE!"
How many of you have canned something and had it sit on the shelf collecting dust because you weren't quite sure what to do with it afterward? I'm looking at YOU, pickled plums. I made sure that every single canning recipe in the first half had at least one "Payoff Recipe". In other words, each canning recipe has a corresponding Payoff Recipe to make WITH those canned goods. Would you like to see a couple of examples? Oh, please say yes!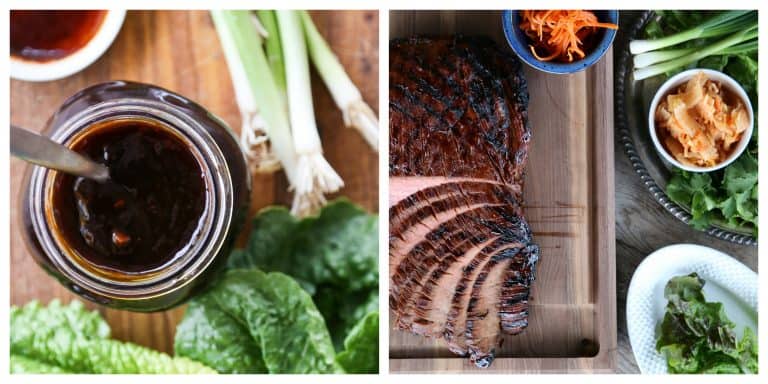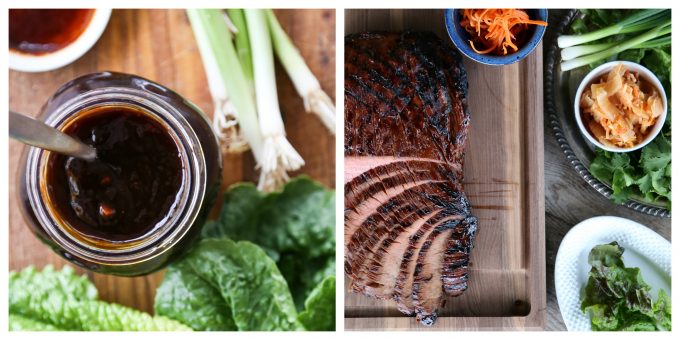 We have Korean Barbecue Sauce. This is a recipe that one friend tested for me and swooned over repeatedly. I didn't object. It's sweet, it's spicy, it's loaded with classic Korean flavours like garlic, ginger, gochujang, Asian pear, and soy sauce, and it's almost obscenely easy to make. This makes an incredibly satisfying beginning canner recipe, but experienced canners will make it for years just because it's so tasty.
With that Korean Barbecue Sauce, you can make this crowd pleasing, budget friendly Korean Inspired Flank Steak Lettuce Wraps. It's mouthwatering, flavourful, and entertaining friendly, but easy enough for a weeknight dinner. All this because you made the simple Korean Barbecue Sauce. Win/win.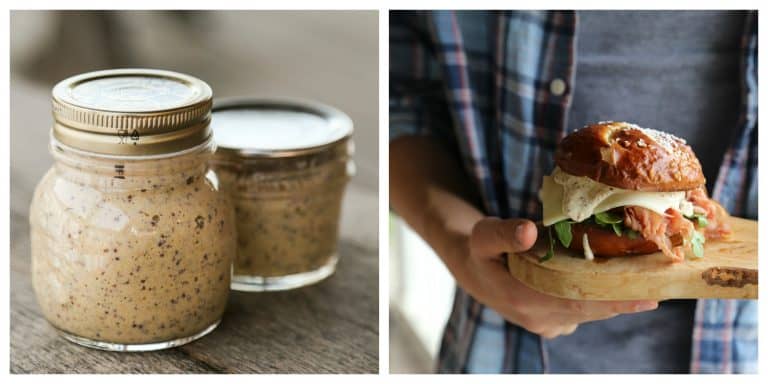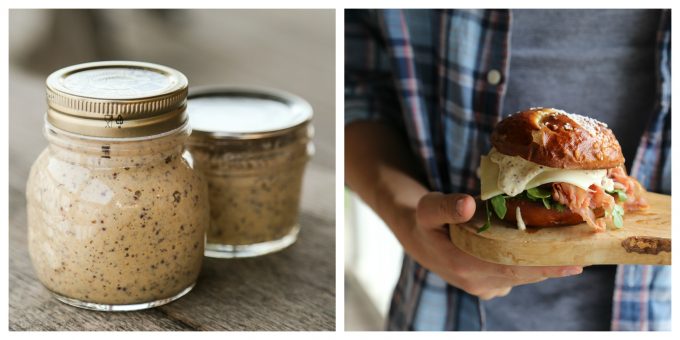 Whole Grain Dijon Mustard puts the stuff in the stores to shame. You can make the mustard as coarse or as smooth as your preferences dictate, but one thing is certain and that is the flavours will blow you away. Use that mustard on everything, but especially on these Mile High Hot Ham and Swiss Sandwiches from the book.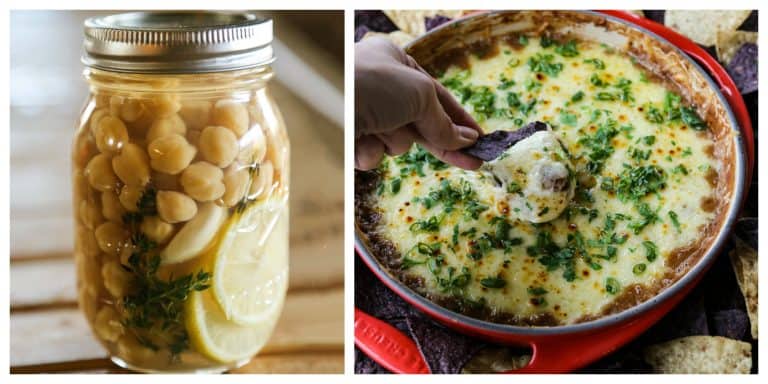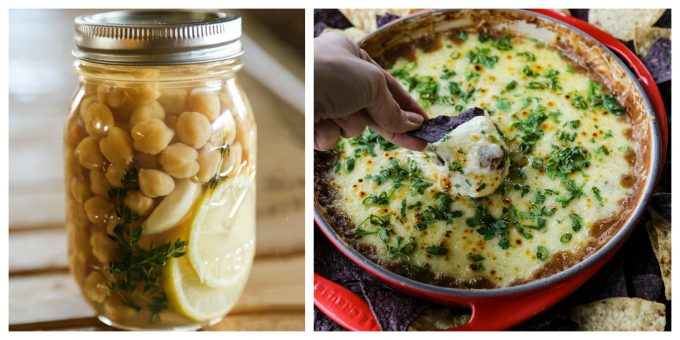 And for all my bean loving buddies out there, I have Choose Your Own Adventure Beans. "Say what?" you say? It is a method by which you can not just can beans, but flavour them before they're even done. Choose your preferred dried beans, the flavour add-ins, and process according to the instructions and you'll have jar upon jar of beans that are ready to go! Here you can see Mediterranean Chick Peas on the left and Mega Melty Bean Dip made from our Tex Mex Beans.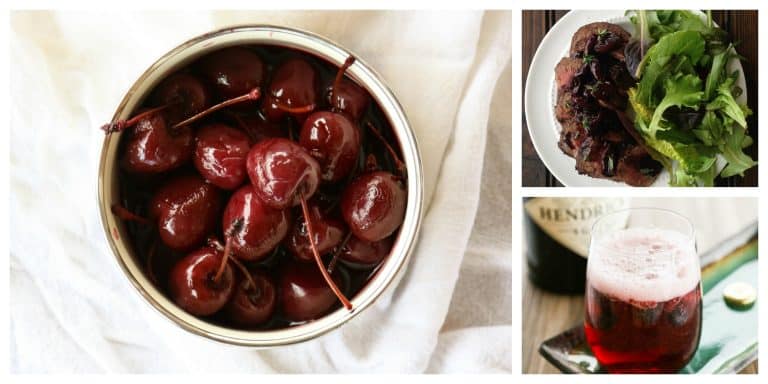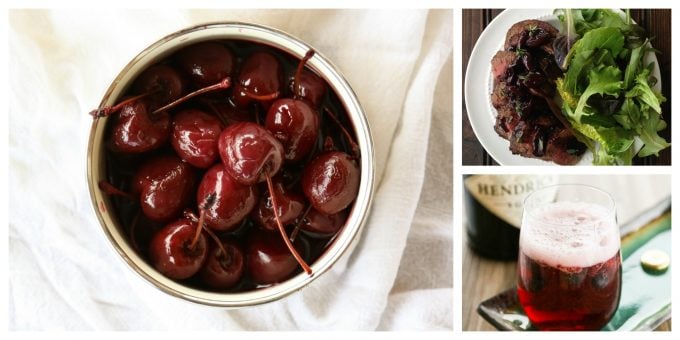 What have we here? Cherries Preserved in Red Wine Sauce. These little beauties play well alone or with either savoury or sweet. In fact, parts of it make it into two different recipes; Seared Filet Mignon with Red Wine Cherry Sauce and La Tenda Rossa Gin and Tonics. You're going to want all three of them. Believe me.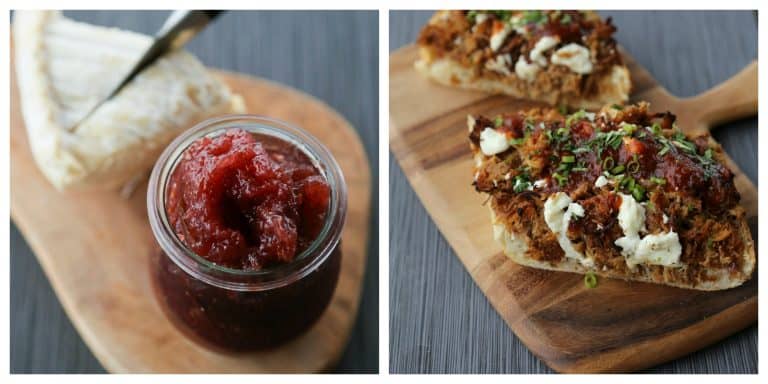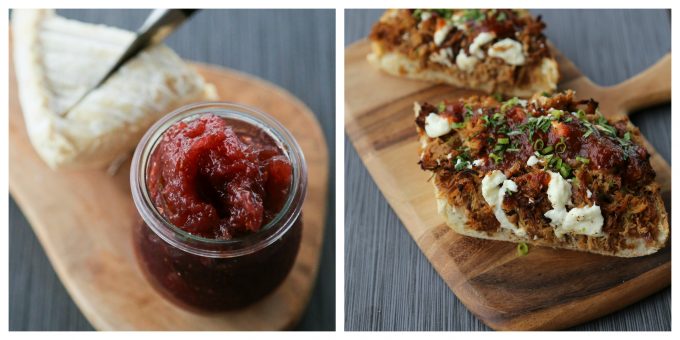 May I introduce you to one of the most eaten items in the entire book? I'm referring to the Vanilla Fig Preserves pictured above on the left. We eat it on charcuterie trays, with brie, on peanut butter sandwiches, glaze meats with it, and -of course- on these luscious Fig and Pig Open Faced Mexican Style Sandwiches from the book. Man do we love those.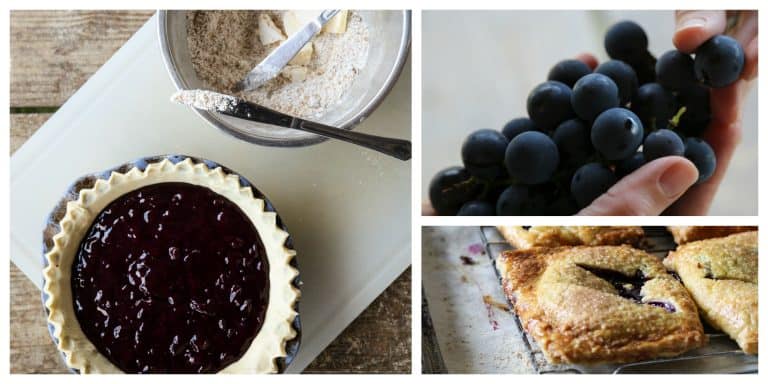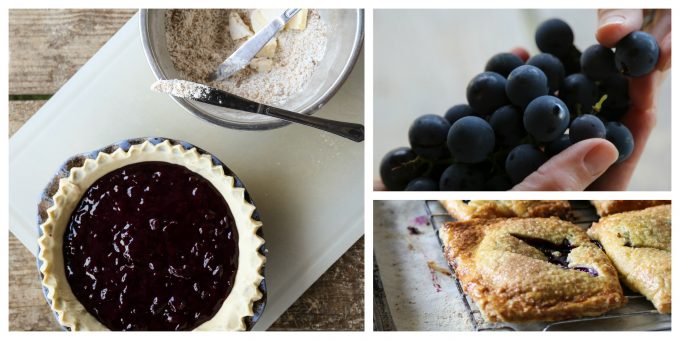 We have New York Grape Pie Filling, friends! I know that grape pies are an upstate and western New York thing, but I'm on a mission to bring it to the world. New York residents comb the countryside in the fall to find roadside stands that sell these fragrant, sweet, and tart beauties, and now people everywhere can make their own. All you need is a few pounds of Concord grapes and a little time and you'll be living large. Use the finished pie filling to make a full sized grape pie, or do what I love best and use the book's recipe for Mini Grape Hand Pies which tuck handily into lunches and picnic baskets.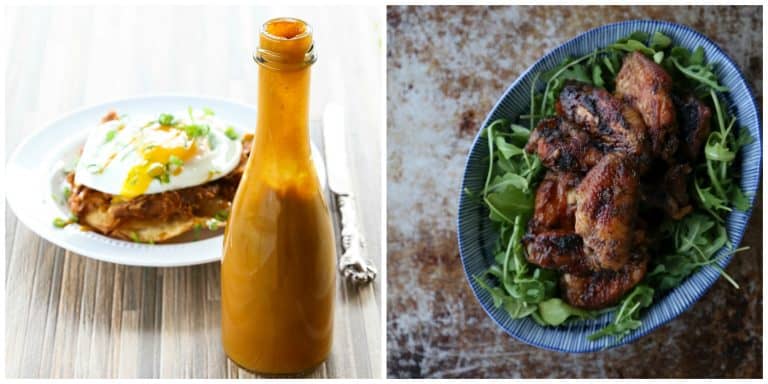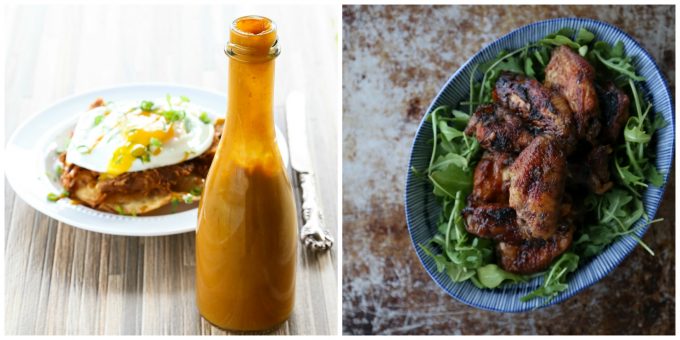 My husband and sons said that of all the recipes in the book, the Caribbean Heat Habanero Hot Sauce is their collective favourite. My test batch bottles kept disappearing and reappearing empty. I made three whole batches and then in frustration exclaimed that if they didn't stop eating it, they'd have to make some themselves because I needed the bottles to photograph and experiment with. My husband actually did just that. He gathered the ingredients and "tested" my recipe for me by making a double batch. He was so proud of his handiwork that he passed out jars to his siblings. These guys eat it on eggs, sandwiches, soups, salads, and more. I use it in the gorgeous Sticky Jerk Chicken Wings from the book.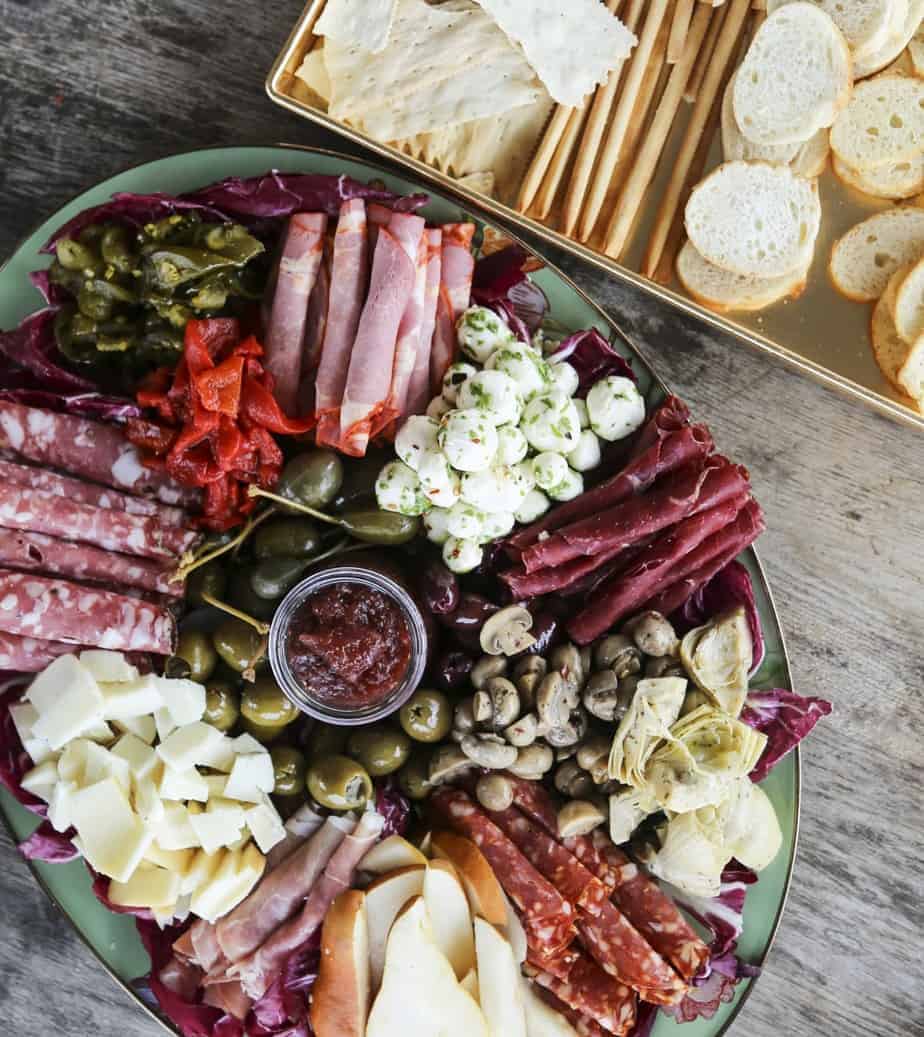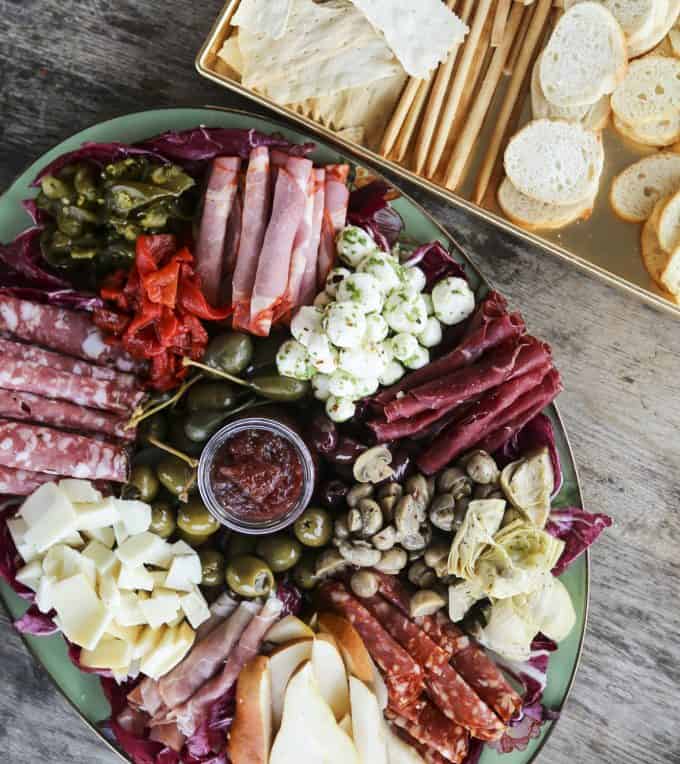 (Pictured above: Not Your Mama's Antipasto Tray because it contains not one, not two, but FOUR different recipes from the canning portion of the book!)
Guys, most importantly, I want to thank you all for encouraging me, sticking with me here on Foodie with Family, and being part of my extended family. I couldn't do any of this without you all being here, so I appreciate you more than I have the ability to express. Can on, friends!!!
You can pre-order Not Your Mama's Canning Book from the following fine retailers: