I had eight gift cards rattling around in my purse, each of which had a balance of $4 or less on it. I was incapable of tossing them out, because a buck is a buck, right? I just never found myself in a place where I needed exactly $2.38 or precisely $3.97 or some such. What to do with them, then? Let them languish in my purse in perpetuity among the Matchbox cars and lipstick and Haribo Roulettes? Then it hit me. I felt like a genius.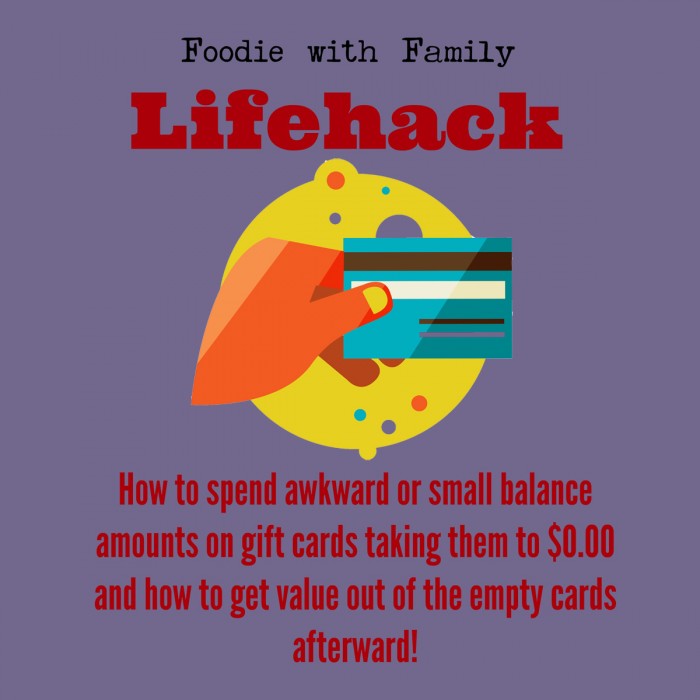 Now, before I tell you my idea, I'll be the first to admit I know I'm probably not the first person to think of it, but I figured if I didn't realize it before, maybe some of YOU didn't know you could do this. So, at the risk of looking terribly silly, here's my lifehack:
Use your small balances to buy custom Amazon.com gift cards in the exact amount left on the card.
It's just that easy! On Amazon.com, you can specify any amount for a gift card from $0.50 on up to infinity. ..not that I've tried infinity, but I figure you probably can should you have infinity at your disposal. You send the gift cards to YOURSELF, plug all the codes into your Amazon account, then VOILA! you have a nice little amount to use toward your next Amazon purchase. Because -if you're anything like me- you'll have a purchase to make there, soon.

How to get value from empty gift cards and/or hotel key cards
So if you've accrued a few of those gift codes and are looking for something to do with the empty gift credit cards and/or hotel key cards, look no further than the Pick Punch. This ridiculously handy device has changed my guitar-playing husband's life. Essentially, it's a giant hole punch in the size/shape of a guitar pick. I used to buy a bag of 100 guitar picks for him every year at Christmas, and by February, they were all scattered to the four corners of the globe. The Pick Punch has made it so that he never runs out of picks. EVER. You can get -according to The Evil Genius's calculations- five perfect, standard-sized, medium weight guitar picks from one spent credit card, gift card, or hotel key card. With holidays around the bend (don't even look at me like that. If Dollar General can have Halloween decorations out, I can start mentioning gift giving for those of us who buy ahead of time!) this is a good one to keep in mind for your favourite guitarist or bassist.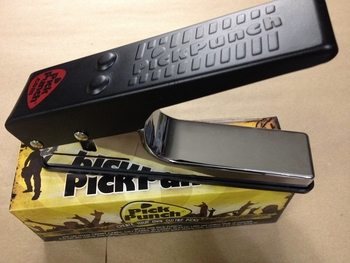 There are a lot of imitators out there now, but the The Original Guitar Pick Punch
I bought for my husband years ago is still going strong, so I can wholeheartedly put my recommendation behind it!
There you have it folks. My lifehack. Am I the only one who hadn't thought of this before?