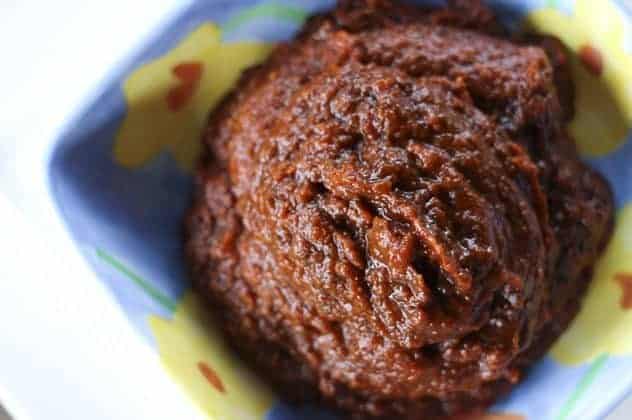 Raise your hand if you think pizza is the perfect food.
I see a lot of hands. This might take a while.
I have my hand up. I'd stick both of them in the air and wave them like I used to do when I had the answer in History or English, but then this would be a very short post.
Do you know anyone who doesn't like pizza? I would wager you that in actuality they just haven't had the right pizza yet. There's a lot of nasty stuff sold out there called pizza. Gummy crusts, plastic cheese, poorly chosen or cooked toppings, and insipid sauce- it's no wonder some folks have the wrong idea.
Great pizzas start with great foundations that don't have to be difficult. In fact, the less complicated your pizza process is, the better your pizza usually ends up tasting. With a little advanced planning, you can have all of the ingredients you need for your favourite pizza on hand for last minute cravings.
This sauce is the lynch pin for almost any pizza you could want. Crusts may vary -wheat, rye, cornmeal, semolina, what have you- and toppings are a matter of preference -pepperoni, sausage, broccoli, bacon, onions, spinach, pineapple and more- but a really good homemade sauce can be nearly universal (with the exception of white pizza, of course, but that's another post entirely.)
Here, we use a slow-cooker in all it's magnificent useful glory to whip up a big ole batch of the pizza sauce I love best. It's perfect for the job because you want a low, slow simmer to fully develop all those lovely, large flavours that make up the best sauces. Our sauce ends up a thick, gorgeous brick red that you'll want to use for more than just pizza; Dunking bread sticks, licking from spoons and a couple other fun uses* come to mind.
*As in a fun use I'm going to share with you here on Wednesday.

Why not buy a jar or a can? Pfffft. You can do better than that stuff easily and make it much, much less expensively!
The recipe yields a fairly substantial six cups which is sufficient for four or five pretty large pizzas, but is easily doubled, tripled or even quadrupled if you'd like to freeze up several pizzas-worth in individual portions. This is step number one in satisfying last minute pizza cravings. Step two is having pizza dough or pre-baked pizza shells (recipes here and here) in the freezer. Let's get sauced, shall we?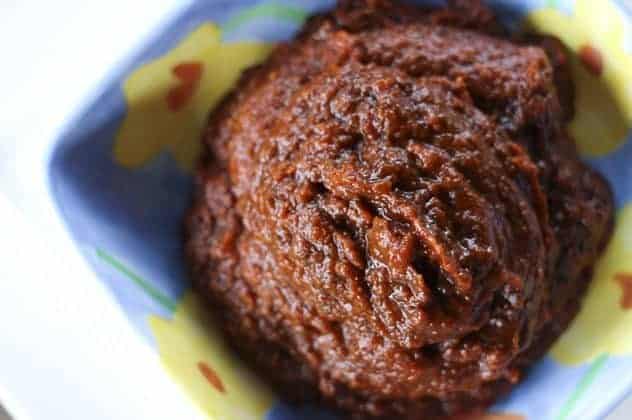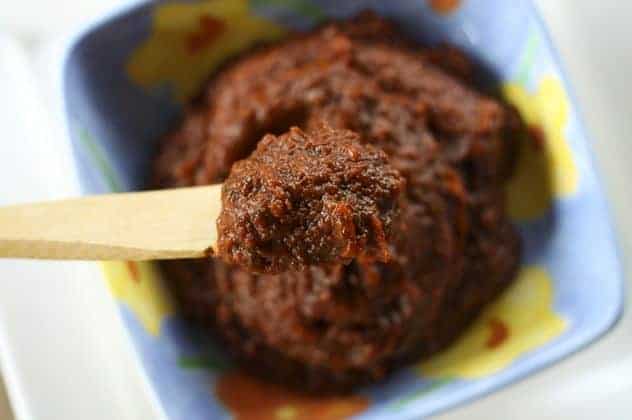 Deep, rich red and packed with herbs, garlic, olive oil and Italian cheese, this old-school pizza sauce will knock your socks off. The recipe yields plenty of sauce to freeze for future use. This recipe is gently adapted from 'Not Your Mother's Slow-Cooker Cookbook' by Beth Hensperger.
Ingredients
2

cans

12 ounces each tomato paste

2

cans

8 ounces each tomato sauce

1/2

cup

or more water

1-4

cloves

of garlic

minced

2

tablespoons

dried oregano

1

tablespoon

dried basil

1-4

tablespoons

dried parsley flakes

3

tablespoons

extra virgin olive oil

1

anchovy fillet

1-2

tablespoons

raw sugar or granulated sugar

3-4

tablespoons

freshly grated Parmesan

Romano or Asiago cheese (or a blend)

salt and freshly ground pepper

to taste
Instructions
Whisk together the tomato paste, tomato sauce, water, garlic, oregano, basil, parsley flakes, olive oil, the anchovy fillet and 1 tablespoon of the sugar in the crock of your slow-cooker until smooth.

Place the lid on the slow-cooker, turn it to 'LOW' and let simmer for four hours, stirring every 30 minutes or so to prevent scorching, or until brick red and very thick. You may add extra water by the tablespoon full if it begins thickening too quickly.

Stir in the grated cheese and taste.

Adjust seasoning (and sugar content) if necessary.

Cool completely and portion into single use portions and freeze until ready to make pizza.
Nutritional information is an estimate and provided to you as a courtesy. You should calculate the nutritional information with the actual ingredients used in your recipe using your preferred nutrition calculator.