Old Fashioned Ham Balls.
Could there possibly be a less appealing sounding name for a dish?*
*Perhaps. But it would have to be exceptionally gross… Maybe "Repurposed Egg Salad" or "Blood Sausage". You get the idea…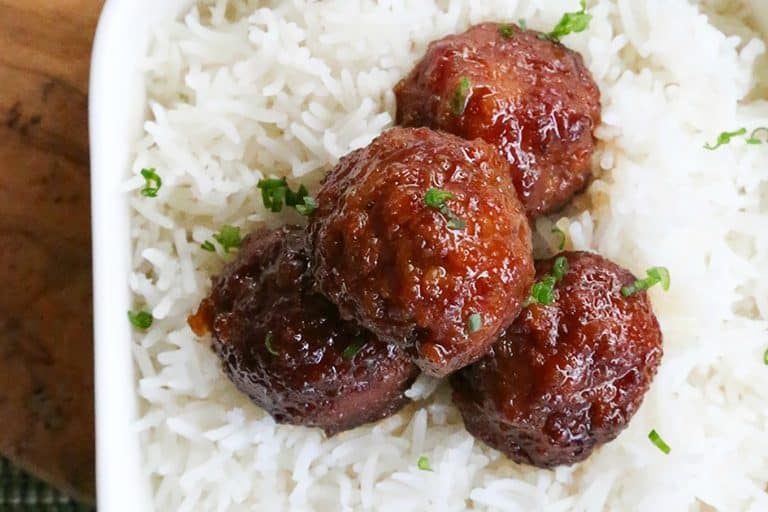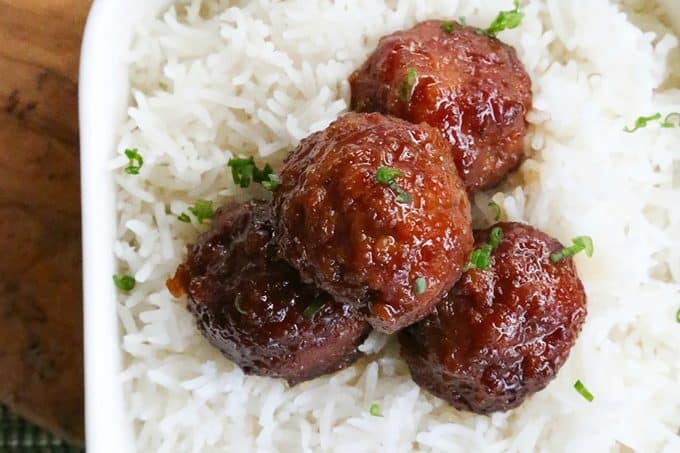 Let's be honest, they're also not the purtiest meatball on the block. They're brown on the outside, but they're a pinky colour on the inside. Not bad when you remember the presence of ham, but a bit disconcerting for the inside of your average meatball.
Here's the thing of it, though; These ham balls from an ancient Taste of Home (Yes, again with the Taste of Home. I'm feeling nostalgic.) are one of the best things I've ever eaten in all of my life. Allow me to paint a picture.
The year is nineteen-ninety seven. I arrive at the home of my father and step-mother for Easter dinner with husband in tow. We are expecting our first child. I am quite firmly in mega-morning sickness mode.
No food has sounded, smelled or looked anywhere near good to me for about two and a half months. And I do mean nothing. I've choked back sleeve upon sleeve of saltine crackers, sipped tentatively at ice water and seltzer and forced myself to take in enough calories to keep myself going and keep baby growing.
I visit a bit, putz around in the kitchen with Val a bit, and ask what's fer grub while secretly steeling myself to eat a few courtesy bites before excusing myself from the table. Val pauses, hand on covered casserole pan and says, "These are ham balls!"
If you think you know what's coming next you just might be wrong.
What I heard was, "These are ham…" and then I blanked out. I could smell the salty ham and see the sticky brown sugar mustard glaze and deep brown crust. It smelled perfect. It looked amazing.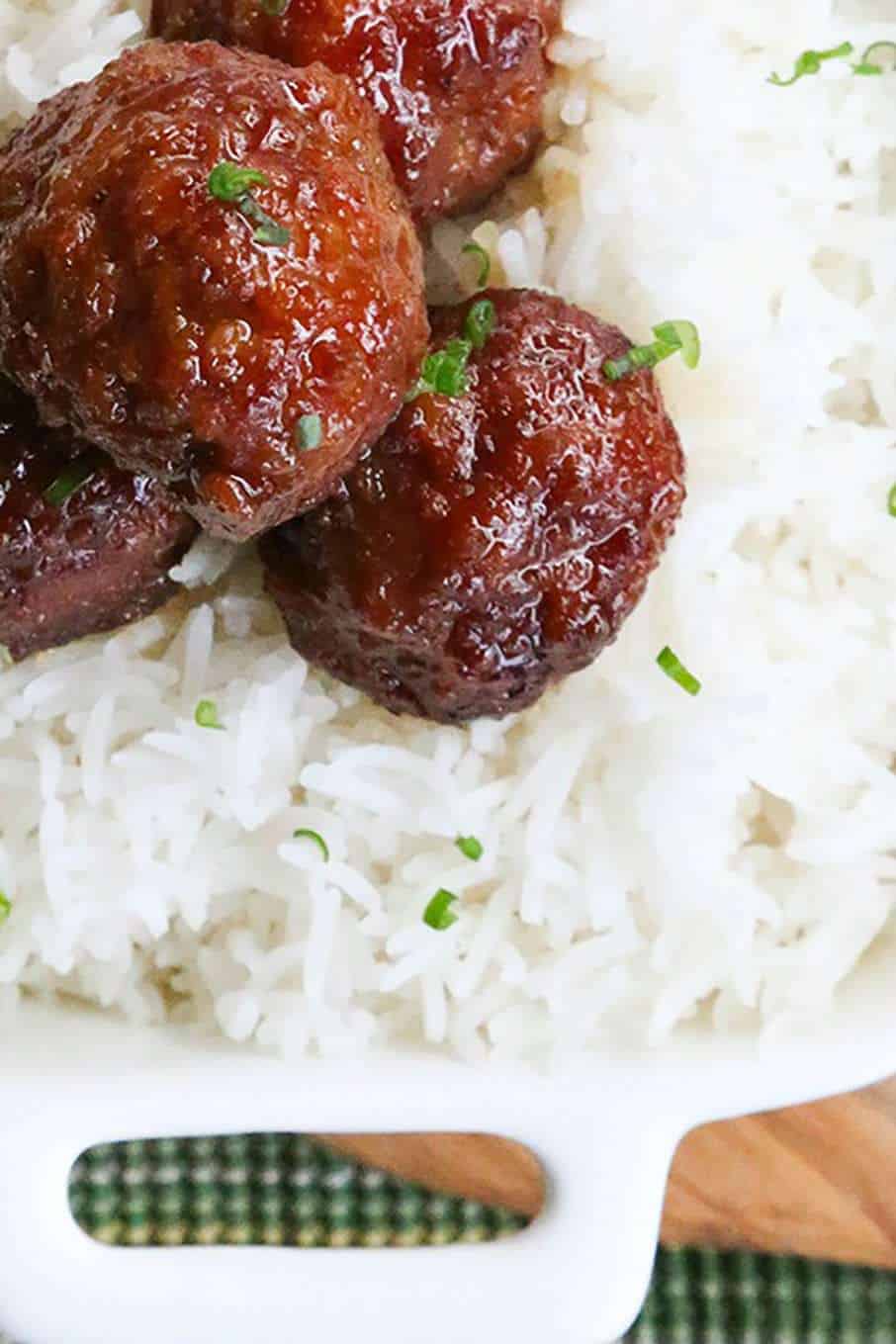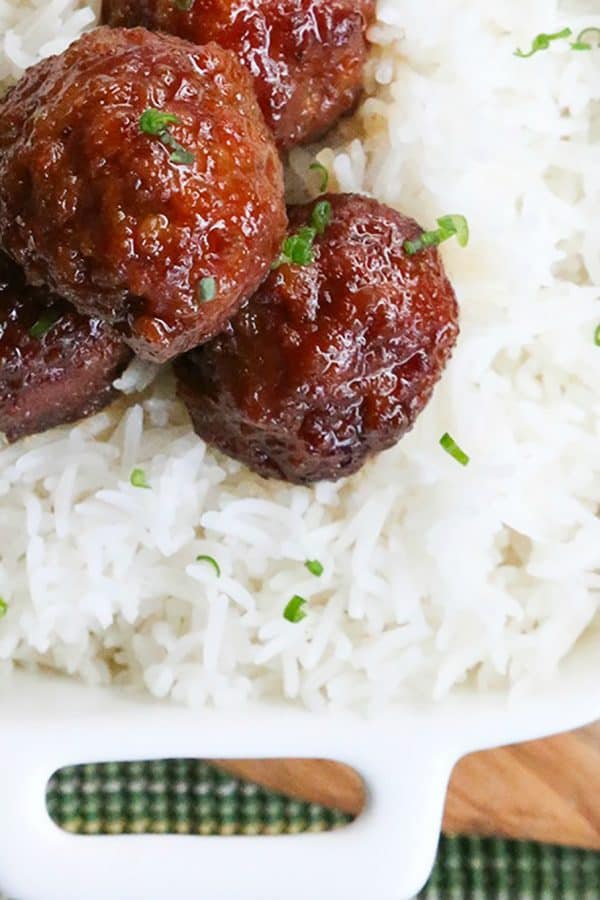 All I wanted at that one moment was to stick my face into the casserole and not come up for air until I had licked that pot clean. Not for the first time, and certainly not for the last, I looked to Val with an awestruck expression.
I'm not sure what I said to her, but the result was her handing me one glorious sticky ham ball skewered on a fork. I nibbled once, twice then made like the Tootsie Roll Owl and on three gobbled the whole thing down.
It was the first real food I had managed to eat in weeks and I made up for lost time. The Evil Genius ate his meagre portion (from which I stole while he wasn't looking.) Whether anyone got a proper serving after I had my fill, I don't recall. Quite frankly, I didn't care. I was a monster.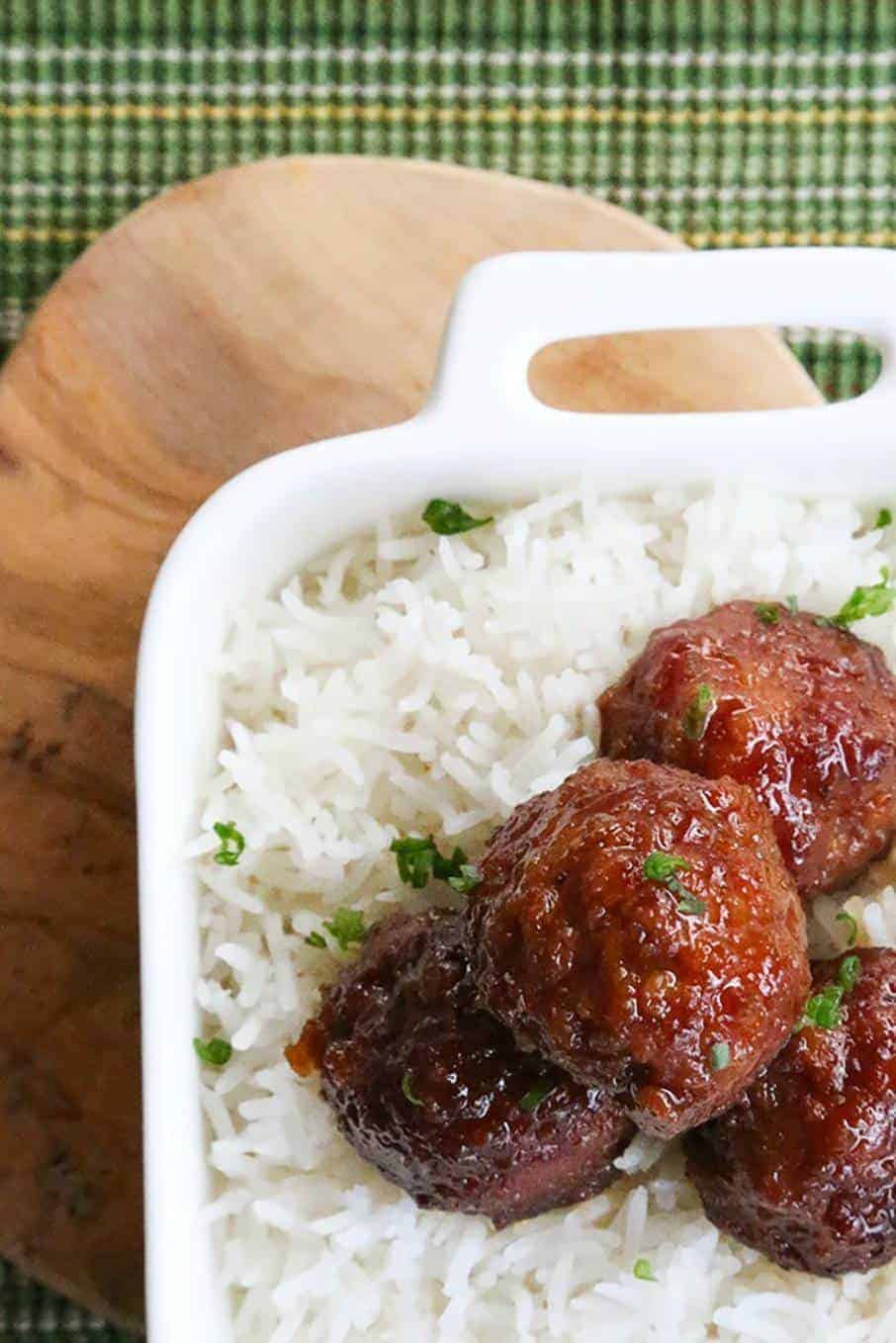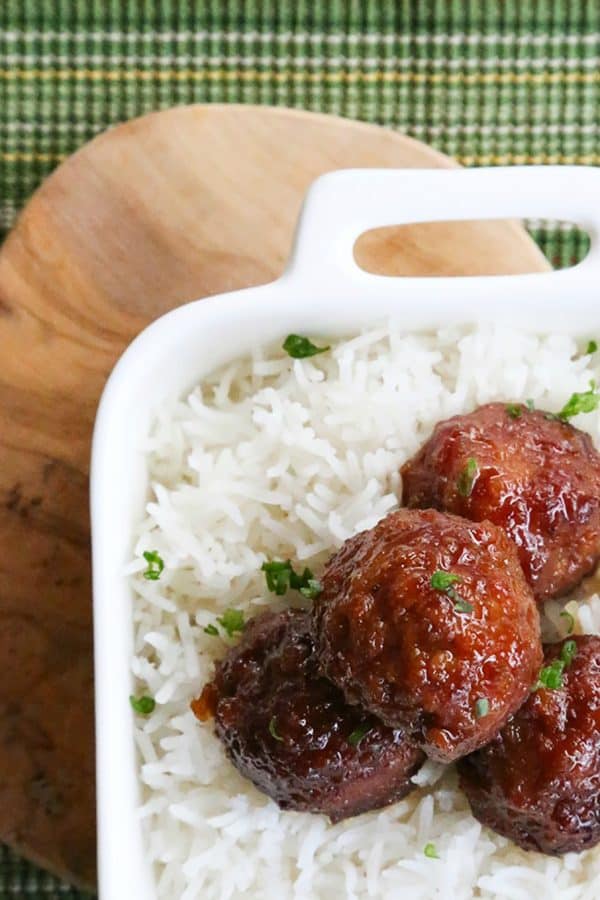 Over the years, we looked forward to ham balls at Easter so much that we eventually skipped the actual ham supper and went straight to ham balls. Nowadays, a triple batch of these sweet, salty, savoury, sour, sticky ham meatballs is eaten on Easter Sunday and for a couple of meals thereafter.
Ham ball sandwiches on soft bread with bread and butter pickles, a bit of mustard and a side of baked beans is good enough to make my husband weepy. Ham balls on steamed or fried rice with sweet garlic chili sauce is a fast and well-loved dinner.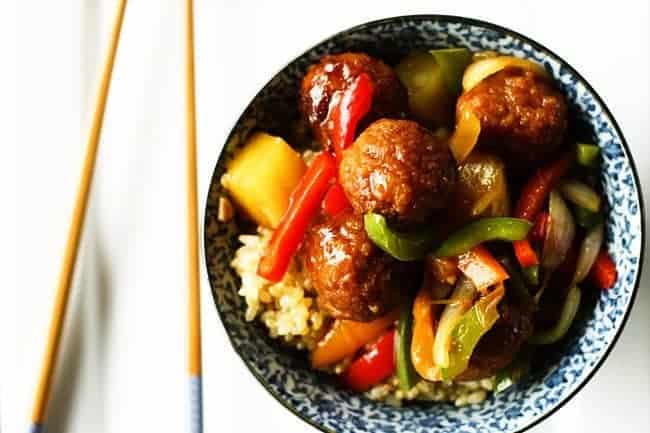 Old Fashioned Ham Ball recipe leftover and worked into the world's fastest stir-fry? Hello, lover. You'll definitely want to try our Sweet and Sour Ham Ball Stir-Fry.
Old Fashioned Ham Balls snuck from the bowl when all the kids are asleep? Well, that's the best of them all. A word to the wise: Make sure you wash your hands before you sneak the sticky little ham balls. You will most certainly want to lick that glaze from your fingers and I'd hate for you to be unprepared.Who's looking out for you? Me. That's who.
Use this to make Old Fashioned Ham Ball Recipe:
Connect with Foodie with Family
facebook | pinterest | instagram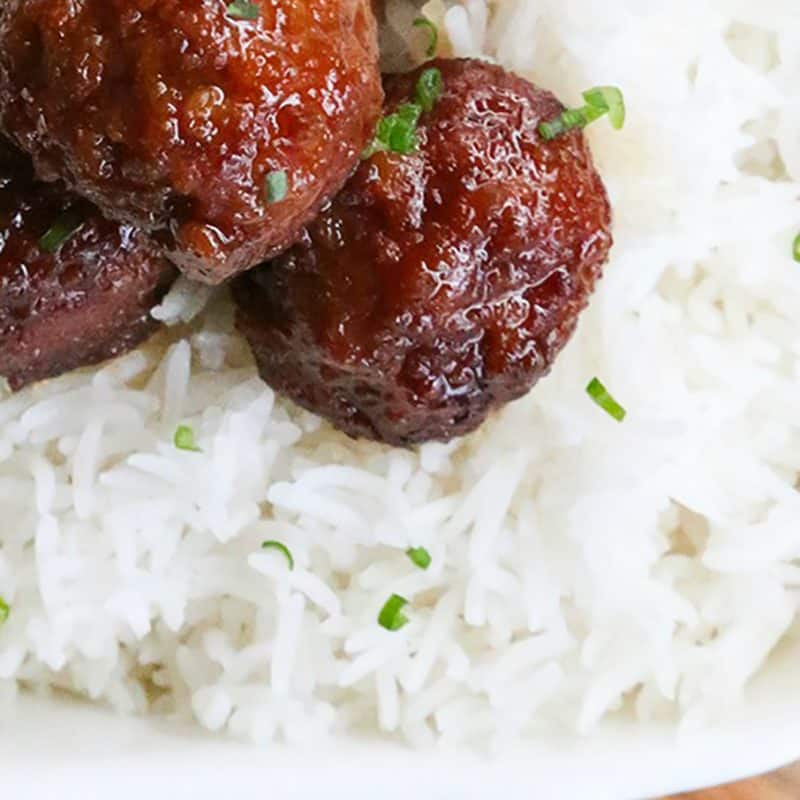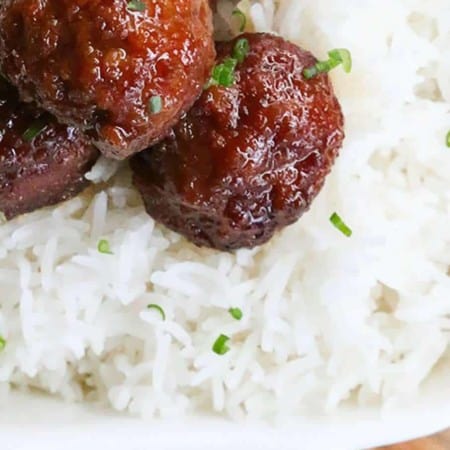 Sticky, sweet-and-sour, savoury ham meatballs in a brown sugar and mustard glaze. Use up your leftover ham, or make like us and skip the ham dinner going straight to these.
Ingredients
Ingredients for ham balls:
2

pounds

ground pork

2

pounds

leftover ham

4

large eggs

1 1/2

cups

milk

1 1/3

cups

crushed shredded wheat cereal

You can use a food processor or a zipper top bag and a mallet for the job!
Ingredients for the glaze:
3 1/2

cups

brown sugar

lightly packed

1 1/2

cups

water

1

cup

apple cider vinegar

Don't use white vinegar here. It lacks oomph!

2

teaspoons

ground mustard powder

Or 1 tablespoon prepared British-style mustard, like Coleman's.
Instructions
Use the coarse setting on your meat grinder to grind your ham. (If you do not have a meat grinder, use your food processor to pulse until it is finely chopped like hamburger or chop very finely with a large, sharp knife.)

Preheat the oven to 350°F.

Evenly coat two 9″x13″ baking dishes with non-stick cooking spray.

Combine all the ham ball ingredients in a large mixing bowl and mix together with your hands until all ingredients are evenly distributed.

Roll the meat into 2-inch balls. (I use a medium sized disher to get evenly sized meatballs so they cook at the same rate.)

Arrange the ham balls in the pans. Set aside.

Add all the glaze ingredients to a medium-sized, heavy-bottomed saucepan over medium-high heat and bring to a boil, whisking just until the sugar is fully melted.

Reduce heat and simmer for 4 minutes. Do not cover the pan while simmering.

Pour the glaze over the ham balls, dividing evenly between the two pans.

Bake the ham balls, uncovered, for 70 minutes, or until the sauce has reduced to a syrupy consistency and the ham balls are browned.
Notes
These freeze well, so don't worry about the high volume of the recipe. Not that you'll have many left, that is… They're just a bit too tasty.
Nutritional information is an estimate and provided to you as a courtesy. You should calculate the nutritional information with the actual ingredients used in your recipe using your preferred nutrition calculator.

This post was originally published April 26, 2011.