I'm beyond pleased to share that Hass Avocado Board sponsored this post and asked me to develop a family friendly recipe using their glorious, nutrient-dense avocados. The recipe and all photos and fan-girl opinions are my own.
I'm not usually one to play fast and loose with guacamole. I'm not into guacamole 'innovation' recipes because what I think of as classic guacamole -chunky avocados tossed with lime juice, salt, garlic, and maybe just maybe some cilantro and chopped onion- is one of the most perfect foods ever made. That being said, Hass avocados are packed wall to wall with crazy amounts of good fats, vitamins, and minerals, so I try to smash them into as many dishes as possible. Luckily, they're like the little black dress of the kitchen and are almost always appropriate. Such is the case with today's Green Goddess Guacamole. Guys, it's so good and so good FOR you.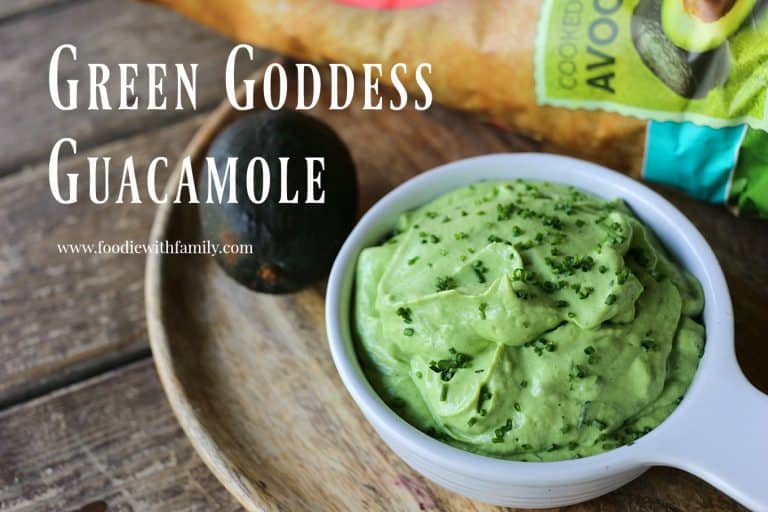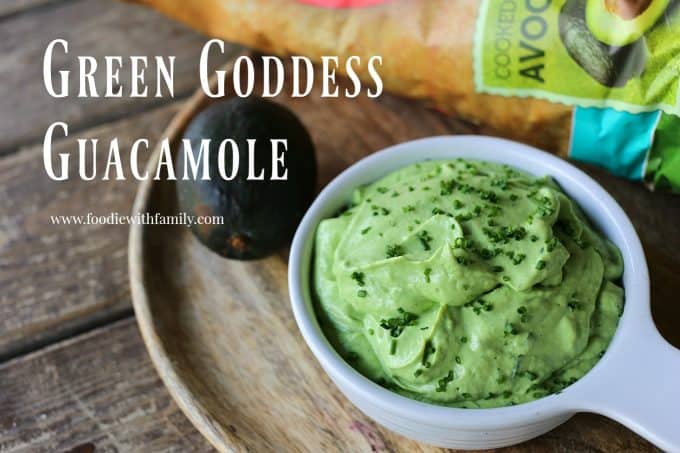 Do you remember Green Goddess dressing? My mom was obsessed with it back in the day. It was a thick, creamy, über-herb packed, garlicky dressing that mom loved on her daily salads. I don't really remember having an opinion about it one way or the other way back when, but I have one now that I combined my mom's favourite dressing and my favourite food into Green Goddess Guacamole. Instead of guacamole's classic lime juice, I added fresh lemon juice. In keeping with classic Green Goddess dressing, I added a couple of smashed anchovy filets and a serious amount of chopped parsley, tarragon, and chives to the party.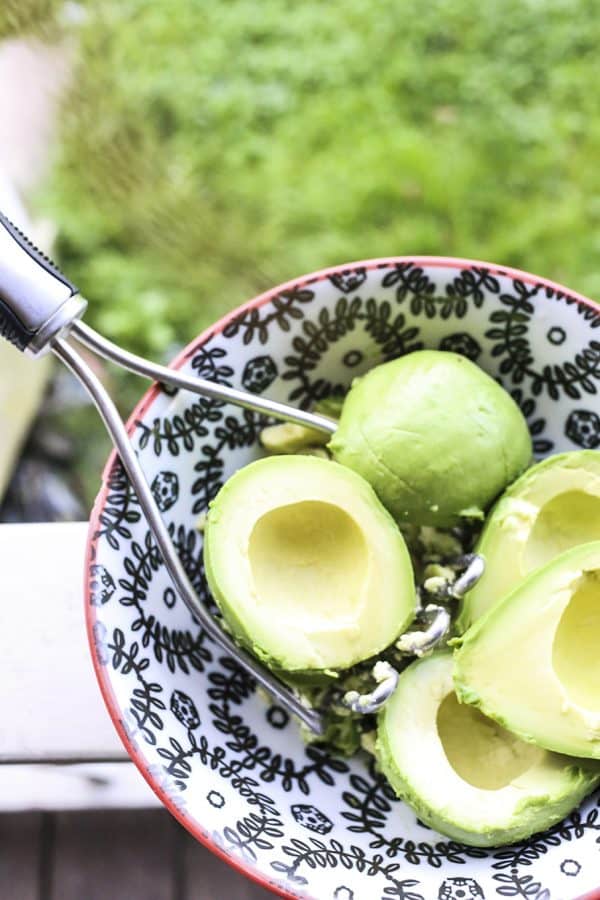 Can we have a quick word about Hass avocados? They're a long-time staple food in our house. I ate them like they were the only food on earth when I was pregnant for each of my boys. They were the first solid food my youngest two children ate and among the first solid foods the eldest three had, as well. Why? Honestly, the same thing that makes them such a fantastic food for adults makes them even more wonderful for babies and toddlers. While it is true that avocados are absolutely bursting with fiber, folate, potassium, Vitamin C, Vitamin B-6, and magnesium, they also have a good bit of Vitamin E, iron, Vitamin A, and calcium to boot. That's already good, but when you take into account the soft texture of a ripe avocado that can be mashed anywhere from chunky to silky smooth and the brain-healthy monounsaturated fats found in abundance, you have the most amazing first food of all time for babies. It's no wonder that one of my kids would probably live on guacamole if he was given the chance.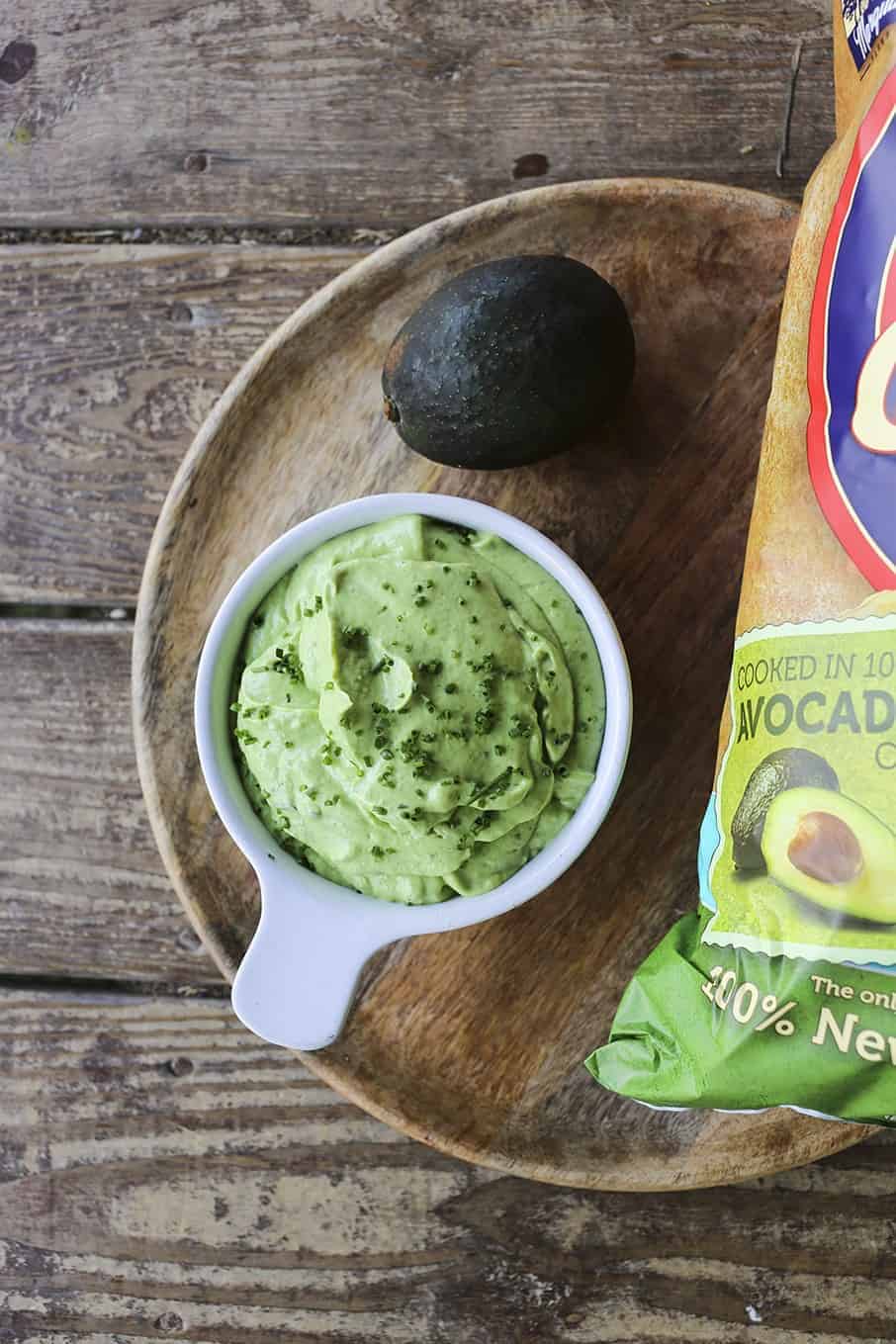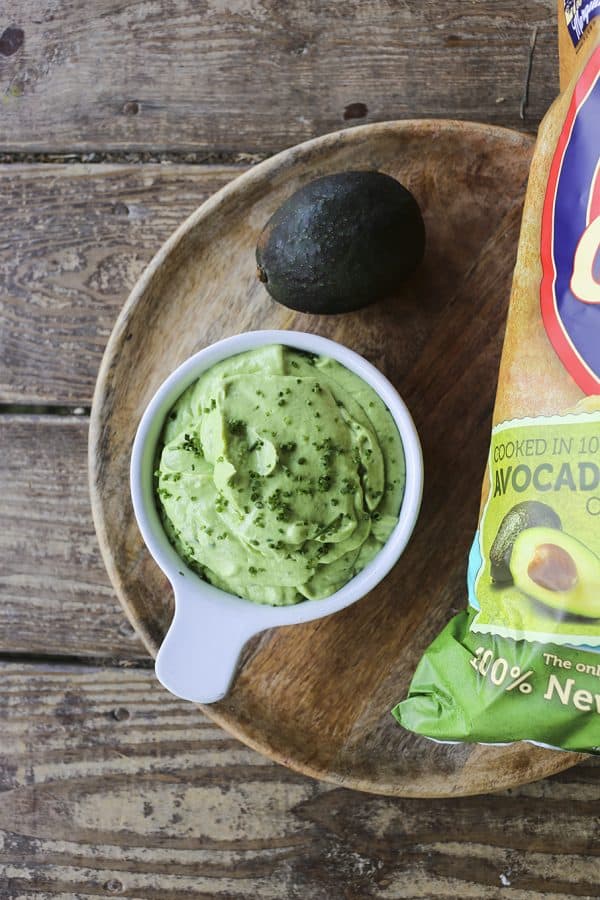 Cook's Notes
Do you need a couple of tips to find perfectly ripe avocados? You don't need to squeeze them hard to figure it out. Look for an avocado with a uniform colour. It shouldn't squish under your finger tips when you gently press them. The little nub near the end of the avocado should flick off easily when they're ready. If you find an avocado that is ready or nearly ready, the best place to store it is in the refrigerator, but don't store it too long. Those babies wait for no one!
You have texture options here. I have a couple of texture phobic kids, so I made this Green Goddess Guacamole silky smooth so that the only "obstacles" -as some of my kids call them- were flecks of herbs. If you are adulting when you make this, feel free to make it chunky as can be. Either way, it is delicious.
Likewise, you have anchovy options with Green Goddess Guacamole. My eldest loves anchovy in abundance, but not all of his brothers dig the salty little fish. At the low end of our range, we have 2 filets from a can of anchovies (or a teaspoon of anchovy paste) while at the high end of the range, we have 5 anchovy filets or 2 1/2 teaspoons of paste. The consensus here seems to be that 3 filets is just perfect to give a little mysterious something-something to our Green Goddess Guacamole without making it overtly anchovy-laced. My eldest asked if we could put in the whole can of anchovies. No one listened to him.
And more options! You can use plain Greek yogurt or plain plain yogurt. Either will be delicious. Oh, and hey. If you want to make this vegan, simply omit the yogurt and add one more avocado to the mixture.
I would be remiss if I didn't point out to you that Green Goddess Guacamole isn't just a dip. It's one of the tastiest, most unexpected sandwich spreads, too. Generously spread toast or a sandwich roll with Green Goddess Guacamole and pile high with roasted vegetables or deli meat, or cucumbers and sprouts, or whatever dings your sandwich chimes.
Connect with Foodie with Family
facebook | pinterest | instagram
facebook | pinterest | instagram | twitter
#LoveOneToday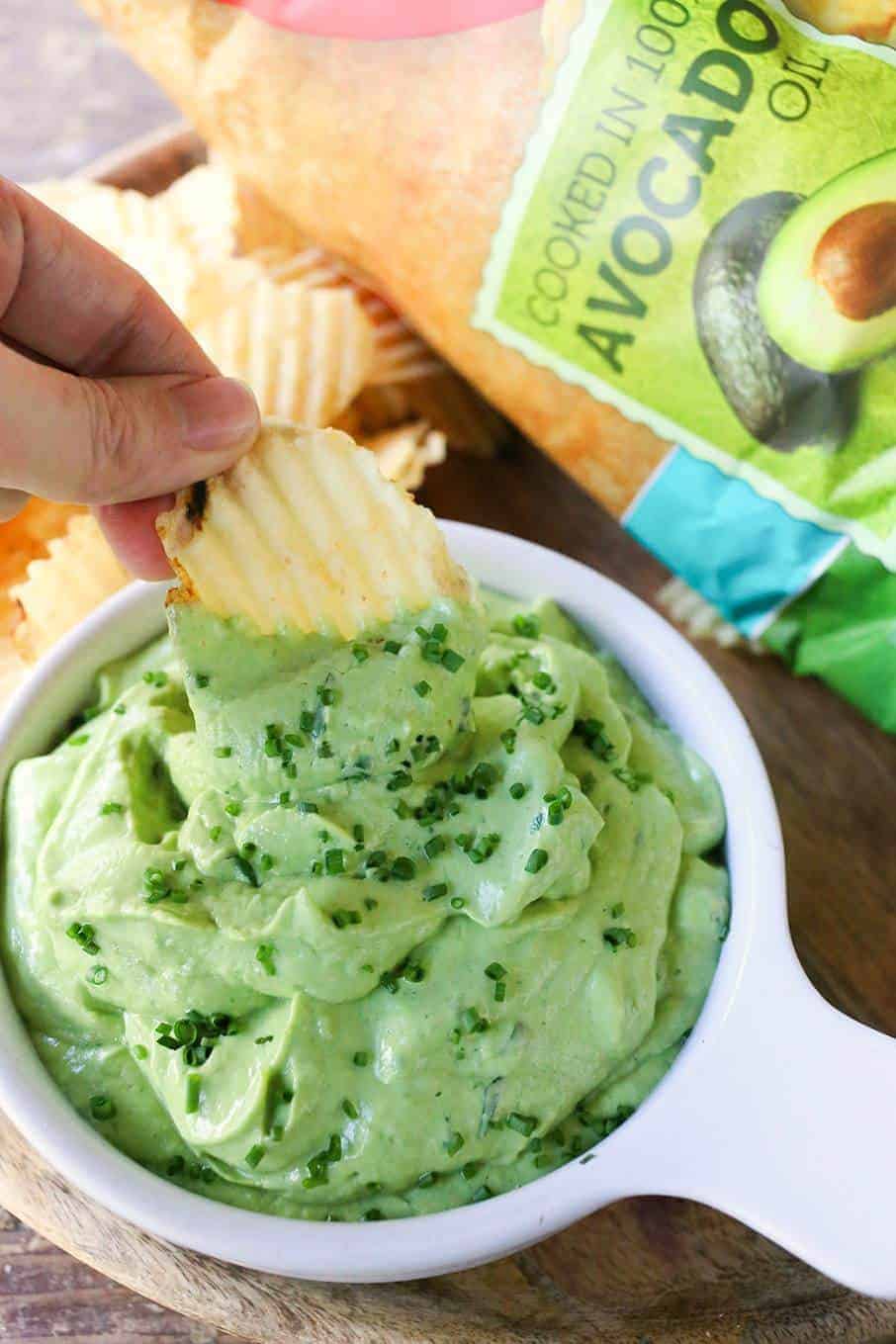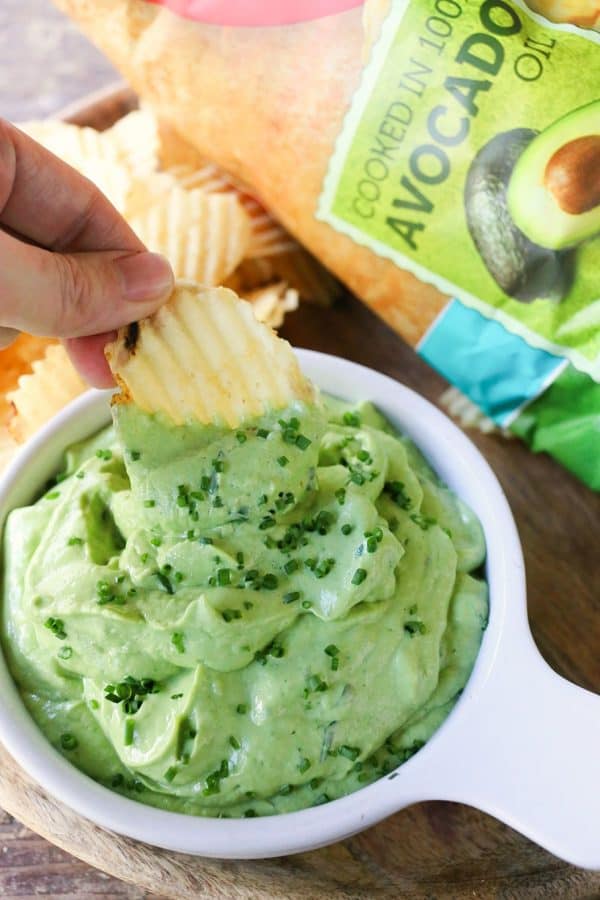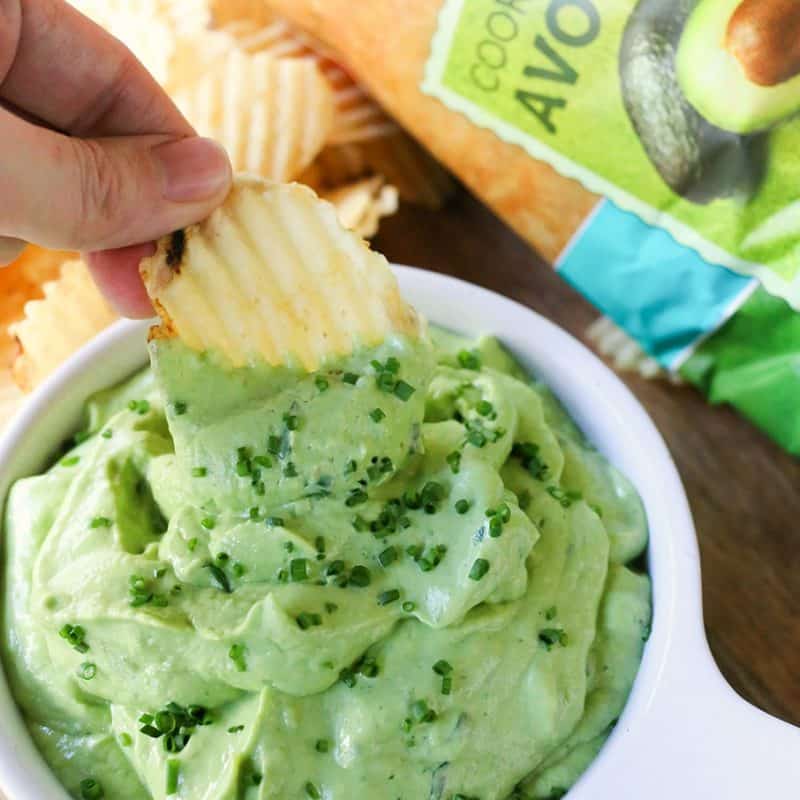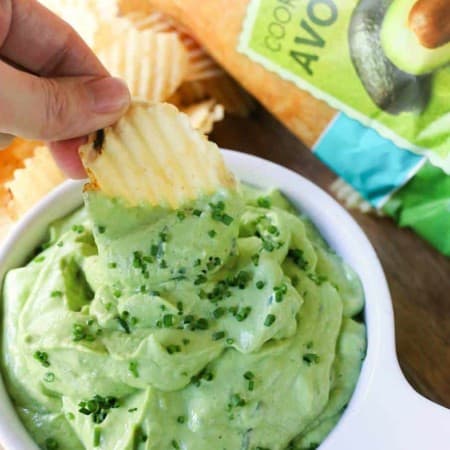 Thick, creamy, herb-laden, garlicky Green Goddess Guacamole combines your favourite classic salad dressing and guacamole in one irresistible, fabulously tasty package. Bonus: It's pretty darned good for you, too!
Ingredients
2

to 5 anchovy filets

smashed to a paste with a fork ~or 1 to 2 1/2 teaspoons anchovy paste

2

perfectly ripe avocados

cut in half, pits removed, flesh scooped out

1/2

cup

plain Greek or regular yogurt

1/2

cup

fresh parsley leaves

finely chopped

1/4

cup

fresh tarragon leaves

finely chopped

1/4

cup

fresh chives

finely chopped, plus a little extra for garnish

the juice of 1 1/2 fresh lemons

about 3 tablespoons

2

garlic cloves

peeled and minced or pressed in a garlic press
Instructions
Combine the smashed anchovy filets, ripe avocados, yogurt, parsley, tarragon, chives, lemon juice, and garlic in a large, sturdy mixing bowl or the work jar of a blender. Use a potato masher to smash the contents together until evenly combined or a blender to pulse or puree to desired texture. The texture can be anywhere from quite chunky to silky smooth. Transfer to a serving bowl and garnish with the remaining chives.

Store leftovers with a piece of plastic wrap laid over the surface and an airtight lid on the container in the refrigerator.
Nutritional information is an estimate and provided to you as a courtesy. You should calculate the nutritional information with the actual ingredients used in your recipe using your preferred nutrition calculator.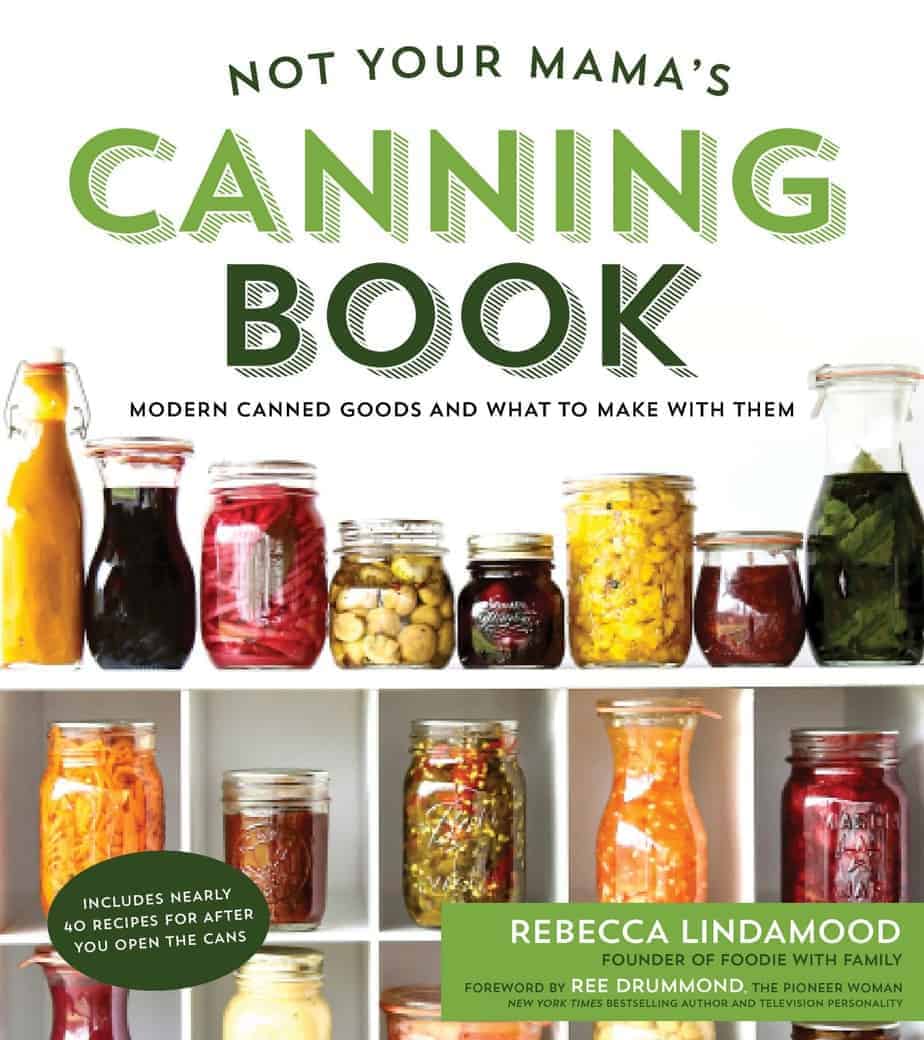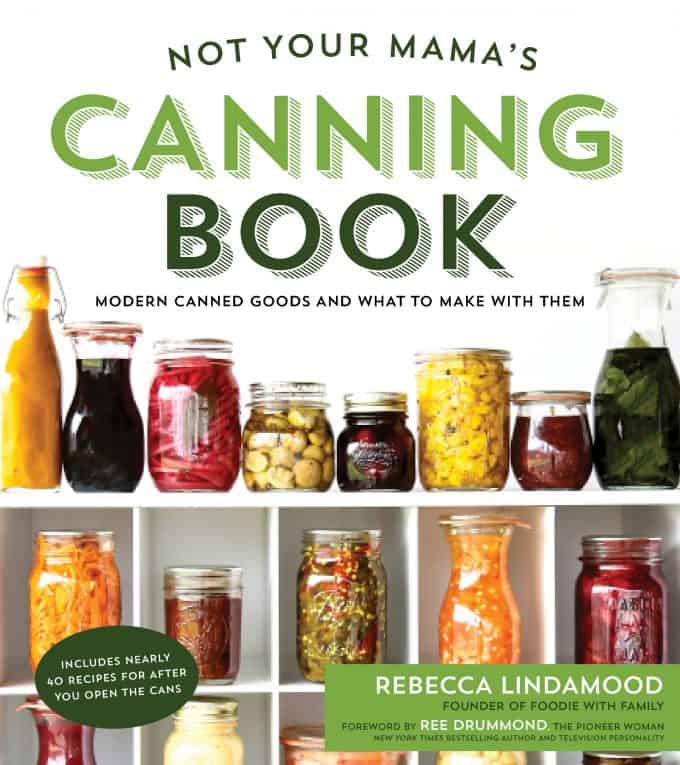 Not Your Mama's Canning Book: Modern Canned Goods and What to Make with Them is available to order through these fine retailers!