Life is hard enough, sometimes dinner just plain needs to be easy. Easy doesn't have to mean a compromise in flavours, though. I love Garlic Butter Gnocchi for nights when we are so busy our heads are spinning. Food is non-negotiable when you're running six ways from Sunday, and I don't mean drive-through because no one can feel or perform their best on a steady diet of French fries and sandwiches wrapped in paper.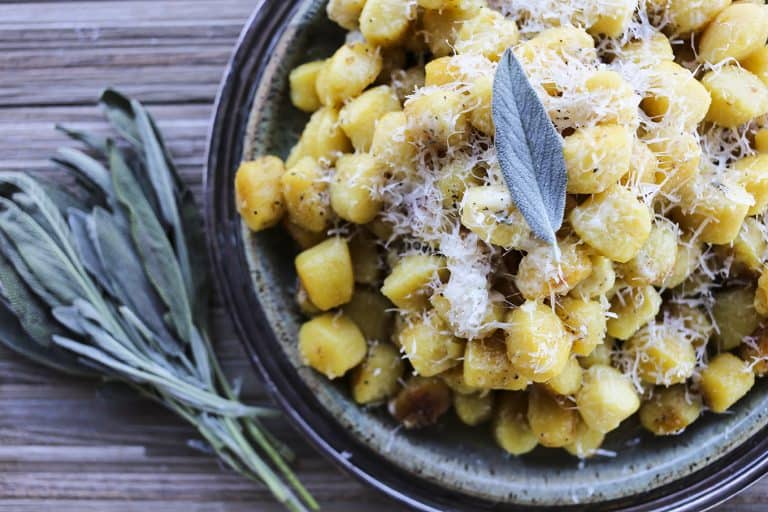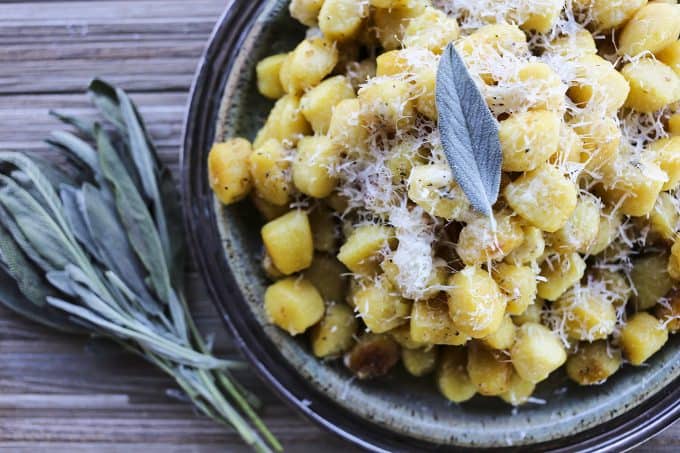 This truly simple Garlic Butter Gnocchi makes the good cornerstone for a super fast meal. Accompany it with a salad and some fruit, and you have a meal done in under 30 minutes that will make you happy inside and out. How easy is it? How about video proof?
You melt butter, smack a couple of peeled cloves of garlic to help release the flavour and aroma, toss those into the butter with a couple of sage leaves, and let it all bubble gently over a low heat while you bring water to a boil for the gnocchi. You can use fresh gnocchi which will speed the process up even more -which are often cooking in one minute flat- or dried gnocchi which push the time to a still-respectable 5ish minutes. Basically, you boil the water, add salt, and then stir in the gnocchi and let them boil until they float. At that point, you'll use tongs to pull the garlic cloves and sage leaves from the butter, crank the heat up to medium high under it, and add the gnocchi, tossing to coat the little dumplings with all that luscious, fragrant garlic butter. After that, you let it sit there, sizzling and crisping up the bottom sides of the gnocchi, toss them around a bit and crisp up another side. Carry on doing this until you have as much golden brown beauty as you'd like, then tear up a couple of fresh sage leaves over the works and throw a tremendously generous portion of grated Parmesan, Asiago, Romano, or Grana Padano cheese over the works and toss again. The cheese melts into the crisped Garlic Butter Gnocchi and little bits of the cheese crisp on the hot base of the pan. All in all, this is comfort food writ large with a small time stamp. The hardest part of this entire process is keeping the sneaks in your house from snatching so many Garlic Butter Gnocchi from the pan that you don't have enough to put on the table.

Cook's Notes
Every single kitchen needs a good, solid, heavy-bottomed stainless steel frying pan. Nonstick is nice for eggs and whatnot, but there is simply no substitute for a great stainless steel frying pan. Thankfully, there are decent ones for a price that won't break the bank. For instance, this one is available on Amazon. Not only is it perfect for jobs like this, but you can start something on the stovetop and then plunk it into the oven to finish which is dead handy for things like crispy skinned fish and such.
Please don't mince or press or otherwise cut the garlic you plunk into your butter. You want to just lightly smack it to break it open without breaking it up. That lets all the lovely garlic oil infuse the butter.
Likewise, please don't mince or cut the sage leaves. Just smack them a couple of times between your palms, scrunch them a bit to release their oils, and let them join the garlic in the melted butter.
Don't crank the heat up under your butter as it melts and melds with the garlic cloves. You're not looking to toast the garlic, just to coax all the flavour from it before you pull those generous cloves back from the mix. If you hate to waste things, you can pop those butter poached garlic cloves into a jar in your refrigerator and mince it up to add to salad dressings or sauces.
After you have added the garlic and sage to your butter and reassured yourself the heat is low and gentle, put a pasta pot full of water over high heat and bring it to a boil. Do NOT forget to salt that water, friends. This is your one chance to introduce savoury flavour to the center of your Garlic Butter Gnocchi. Unsalted pasta water is sad pasta water. Cook your gnocchi just until they float (following the lower end of the time spectrum on the package of gnocchi), and immediately drain them.
AFTER you remove the garlic, turn the heat up under your pan to Medium High. Add your drained gnocchi and toss them to coat, then step away from the pan for a bit. Let them sizzle. Let them become golden brown on the bottom before you even consider stirring and flipping them around. Repeat this process of waiting then turning a couple of times before you grind a goodly amount of black pepper over the works and add the grated cheese. As soon as the cheese and fresh, torn sage are in, kill the heat under the pan and toss until the cheese is melted and clinging to the gnocchi. Your Garlic Butter Gnocchi are now ready to serve to happy, happy people.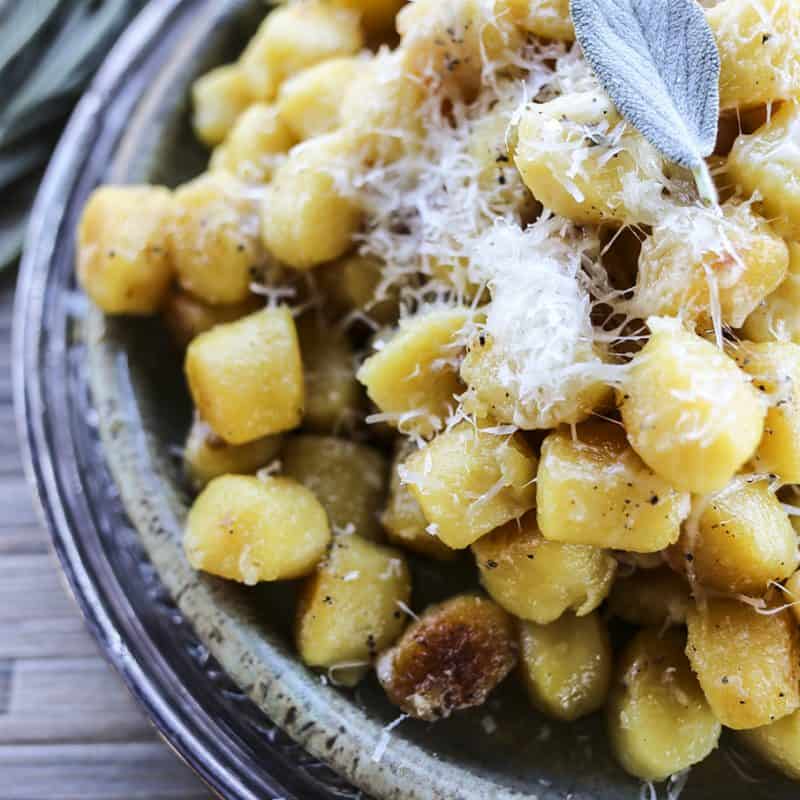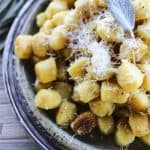 Print
Garlic Butter Gnocchi
Tender Garlic Butter Gnocchi crisped in garlic and sage infused butter with a generous amount of melted Parmesan cheese clinging to it.
Ingredients
1

stick unsalted butter

4 ounces/8 tablespoons

6

cloves

garlic

peeled, lightly smacked

2

large

fresh sage leaves, smacked and scrunched, plus 1 extra for finishing

1

pound

fresh

frozen, or vacuum packed gnocchi

2

cups

grated Parmesan

Asiago, Romano, or Grana Padano cheese, 1/3 cup reserved
Instructions
In a large, heavy-bottomed non-stick skillet, melt the butter over low heat. Add the lightly smashed garlic cloves, smack and scrunch the sage leaves a few times, then add those to the melted butter and swirl. Leave the pan over low heat, swirling occasionally.

While the garlic and sage infuse the butter, bring a large pot of water to a hard boil. Salt the water, then cook the gnocchi according to package directions. Drain.

Use tongs to remove the garlic and sage leaves from the butter and raise the heat under the pan to medium high. Add in the gnocchi and toss to coat all of the gnocchi with the garlic butter. Tear up the remaining sage leaf and toss the contents of the pan again. Let the gnocchi rest for a couple of minutes, sizzling, until the bottoms of the gnocchi are golden brown. Stir the pan and let it rest again, sizzling, until the next side is golden brown. Repeat twice more. Grind a generous portion of black pepper over the gnocchi, toss in 1 2/3 cups of the grated cheese and stir to melt. Remove from the heat, transfer to a serving dish, and top with the remaining cheese. Serve hot.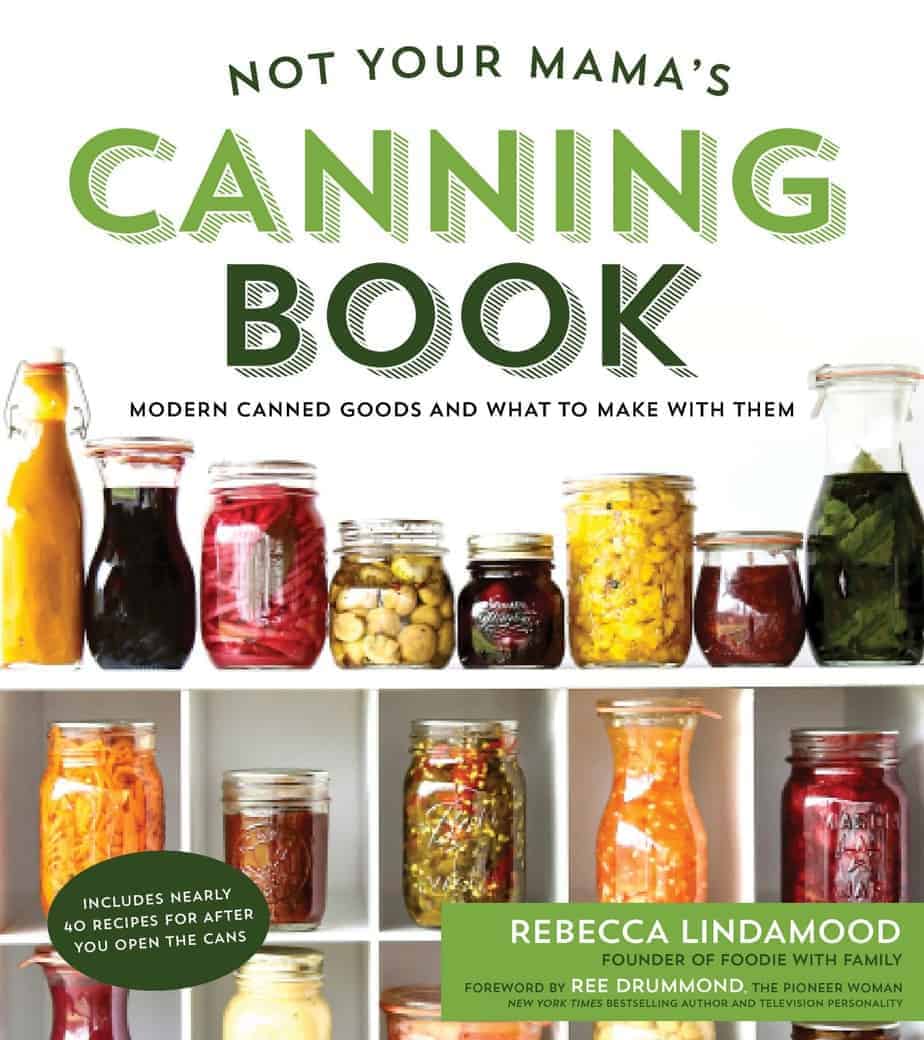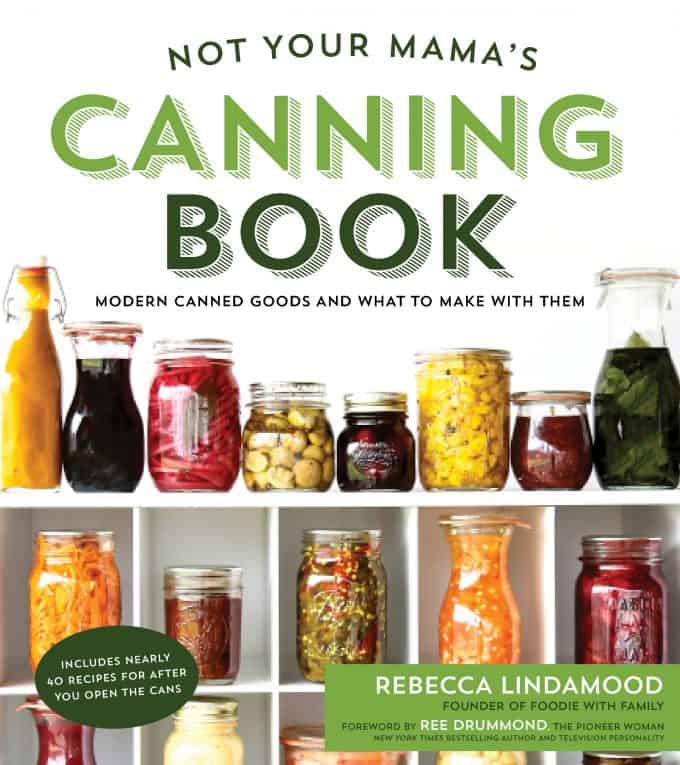 Not Your Mama's Canning Book: Modern Canned Goods and What to Make with Them is available to order through these fine retailers!