I'm happy to have developed today's recipe for Easy Rice and Cheese Souffle as part of my partnership with Horizon Organic. My family loves the comfort food power packed by Easy Rice and Cheese Souffle which is full of good stuff designed to keep your kids full and nourished for hours.
My stepmom was an extraordinary cook. Not only was all of her food wonderful, but she had a special skill-set; she was able to take odds and ends and leftovers and bits-and-pieces that no one wanted and transform them into something that everyone wanted to eat until they couldn't eat any more.
Val was and is legendary. Among the dishes that I most identify with Val's cooking is her Easy Rice and Cheese Souffle.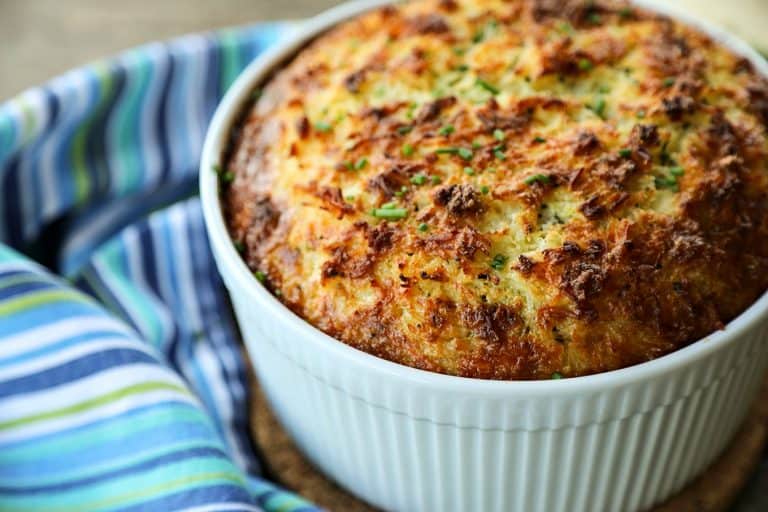 Easy Rice and Cheese Souffle is undeniably comforting and hearty, to be sure, with tender rice, eggs, and loads of melted cheese. But the beauty of this dish doesn't end with its deliciousness; it is tremendously frugal, visually appealing, and quite simple despite the fact that souffles have a reputation for being difficult to make. Spoiler alert: they're not hard to make.
Can we talk about how wallet-friendly our Easy Rice and Cheese Souffle is? It just requires some leftover rice, cheese, eggs, butter, some Dijon or British mustard, and good whole milk from your refrigerator.
Add a little salt, pepper, and some herbs and you're on your way to a meal that pleases the whole family. While your Easy Rice and Cheese Souffle bakes up to perfection, throw together a fast salad and you are done with dinner.
DONE, I tell you! How easy is that?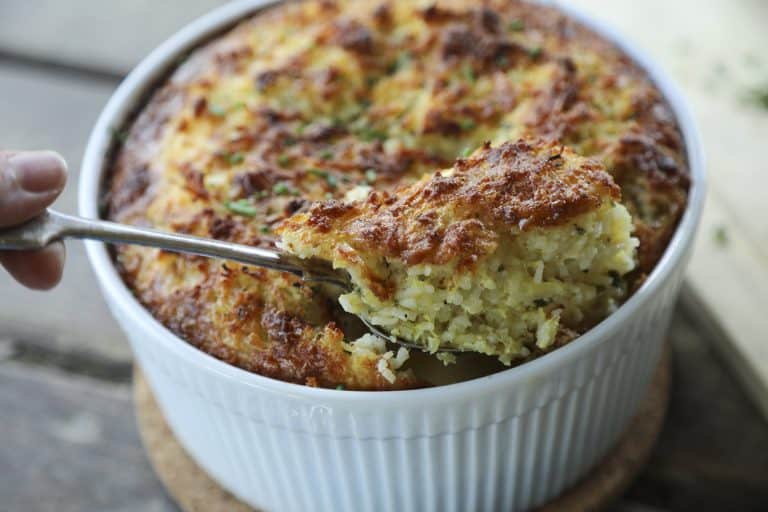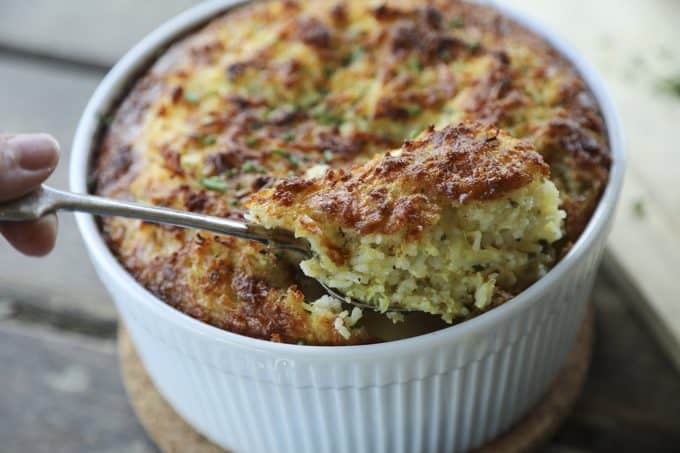 Cook's Notes
It's true, you need to whip egg whites to stiff peaks, but that is as easy as going until you get a spike that doesn't slump or collapse when the beaters or whisk are lifted and turned upside down. The only thing you want to watch is that it is actually possible to overbeat your egg whites and make them start separating into unpleasant eggy water and foam. As soon as the egg whites reach those stiff peaks, stop beating them.
It is important to whisk about 1/3 of the stiff egg whites into the rice/milk/egg yolk/cheese mixture before you fold in the remaining 2/3 of the egg whites. The reasoning is that the first addition of egg whites helps lighten up the rice mixture to better incorporate the second addition without deflating the whites.
Cheese. Let's discuss which ones we use in this recipe. The original one my stepmom made was with Swiss cheese and Parmesan.
She was, as I mentioned, the master of adaptability in the kitchen, though, so I felt comfortable making some changes based on what I had available. My version is made with Cheddar and Parmesan, but I'd say as long as you have Parmesan, Romano, or Asiago for four ounces of the cheese, you can be flexible on whether you use Cheddar or Swiss for the other 4 ounces.
Horizon Organic is my sponsor, but I accepted them as a sponsor because I love their products. I love their organic Shredded Cheddar, butter, eggs, and whole milk for this recipe.
Regarding chives; fresh chives are absolutely more desirable in this dish. They bring a special something to the party. That said, if you can't find fresh chives, or don't want to drive to get them, dried ones are a-okay here. They'll rehydrate somewhat in the cooking process and still lend a little chive-y goodness to the dish.
Speaking of options, I love to use spicy British mustard in my souffles. If I get a souffle craving, though, and find myself without Coleman's in the house, I'll happily substitute whatever Dijon mustard I have on hand. They both work equally well, but yield slightly different end products.
If you take your souffle out of the oven and find a liquid layer underneath when you dig in, don't despair! Tuck the piece back in you took out, return the pan to the oven, and bake for another 10-15 minutes at 350°F or until it is cooked through and very puffy. It will be quite brown on top when it is done, but we like that little crunchy top layer.
If you want to eliminate any guesswork, you can use a thin, instant-read thermometer to asses the internal temperature. A finished souffle will reach 160°F at its center.
Use these to make Easy Rice and Cheese Souffle
Connect with Foodie with Family
facebook | pinterest | instagram | twitter
HEY CHEESE LOVERS! If you're looking for an easy cheese appetizer to go with your soufflé, try out our Argentinian Grilled Cheese appetizer- Provoleta.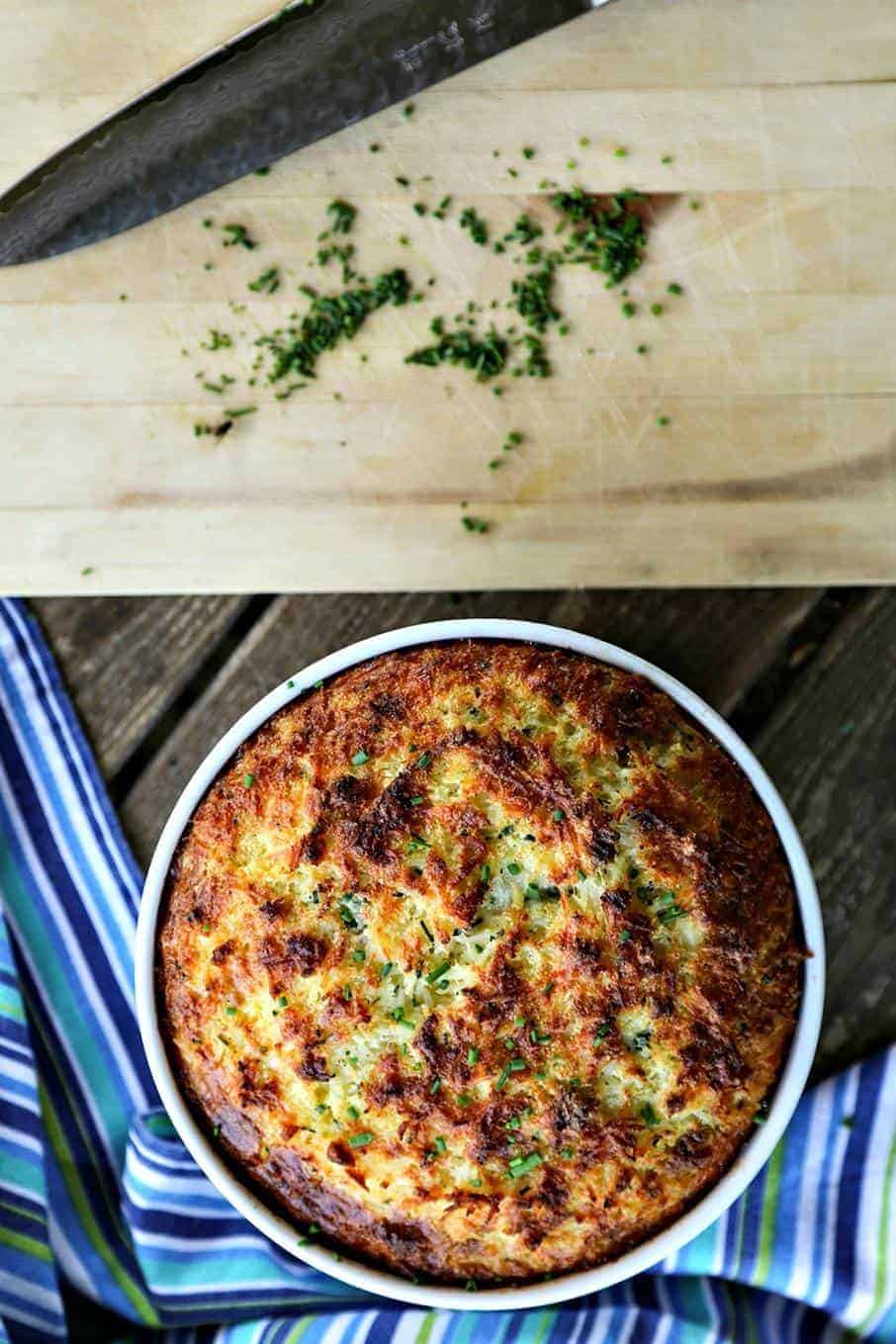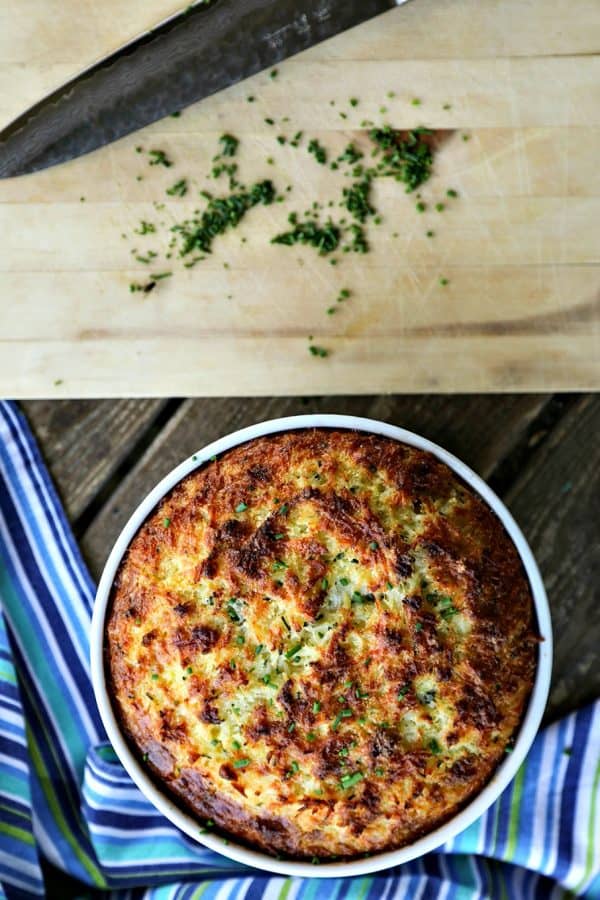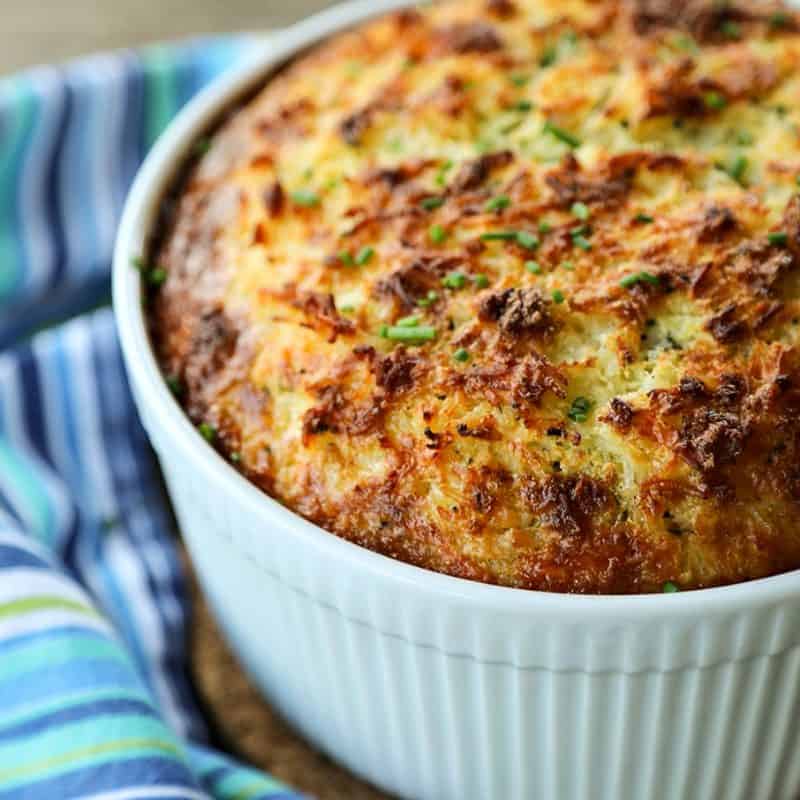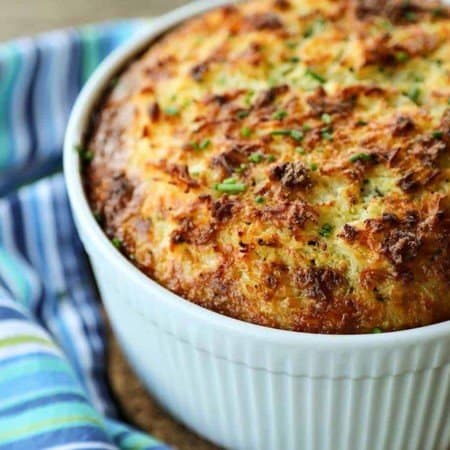 Hearty, comforting, filling, and yet frugal, Easy Rice and Cheese Souffle is a fantastic meal for busy nights with the simple addition of a nice green salad.

Ingredients
1/2

cup

butter, plus 1 tablespoon, divided

cut into small pieces

3

cups

cooked rice

chilled and broken up with hands

1 2/3

cups

milk

heated to steaming, 140°F-155°F.

4

ounces

freshly grated Parmesan

4

ounces

shredded Cheddar or Swiss cheese

1

tablespoon

Dijon mustard or 1 generous teaspoon British style prepared mustard

3

tablespoons

minced fresh chives, plus extra for garnish, if desired

or 1 1/2 teaspoons dried minced chives

1

teaspoon

coarse kosher salt

1/2

teaspoon

coarsely ground black pepper

6

eggs

separated
Instructions
Preheat oven to 350°F and use 1 tablespoon of butter to grease the bottom and halfway up the sides of a 2 quart souffle dish. Set it aside.

Stir the remaining butter, cooked rice, hot milk, grated cheese, mustard, minced chives, salt, and pepper together in a mixing bowl. When it is cool enough to touch comfortably, whisk the egg yolks in a separate bowl until quite loose. Beat the yolks into the mixture. In a separate bowl or a stand mixer fitted with a whisk, whip the egg whites to stiff peaks. Beat 1/3 of the whipped egg whites into the rice mixture until fully incorporated, then fold the remaining 2/3 of the egg whites in until it is even in colour. Scrape into the prepared souffle dish. Place the souffle dish on a rimmed half sheet pan or cookie sheet. Bake for 40 to 45 minutes, or until the internal temperature reaches 160°F and the top is deep golden brown. If you desire the top to be deeper brown, raise the temperature to 450°F and bake for no more than 8 more minutes.

Let stand at least 5 minutes before garnishing with additional chives, if desired. Scoop onto plates to serve either very warm or at room temperature.

Nutritional information is an estimate and provided to you as a courtesy. You should calculate the nutritional information with the actual ingredients used in your recipe using your preferred nutrition calculator.

Save
This is a sponsored conversation written by me on behalf of Horizon. The opinions and text are all mine.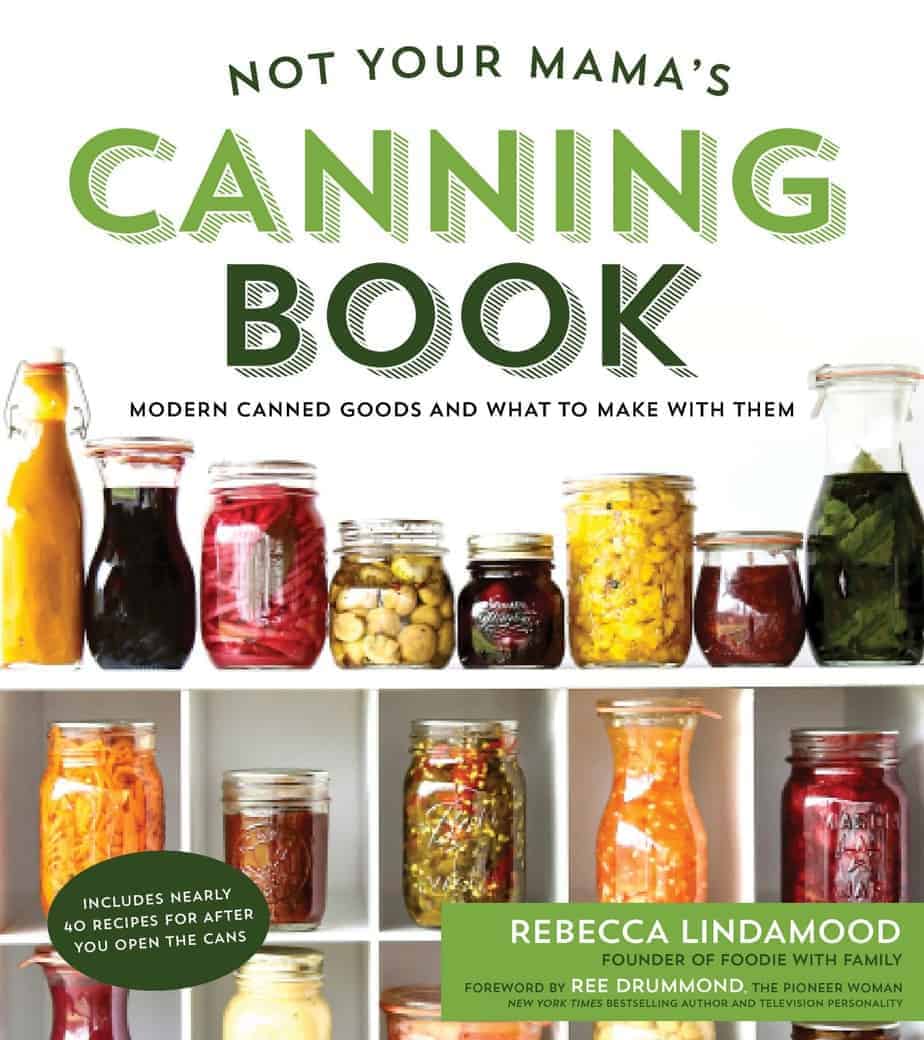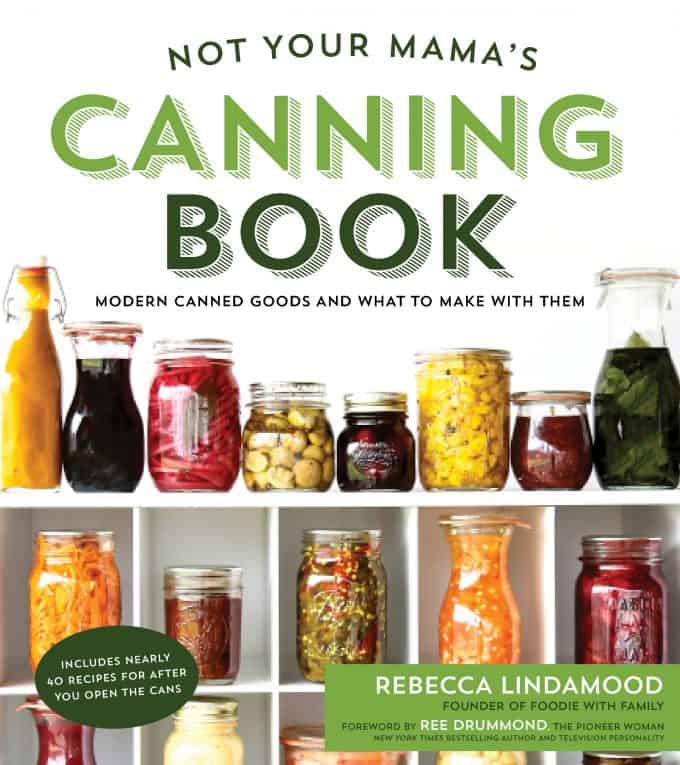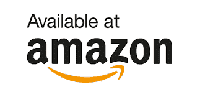 Not Your Mama's Canning Book: Modern Canned Goods and What to Make with Them is available to order through these fine retailers!



Save
Save
Save