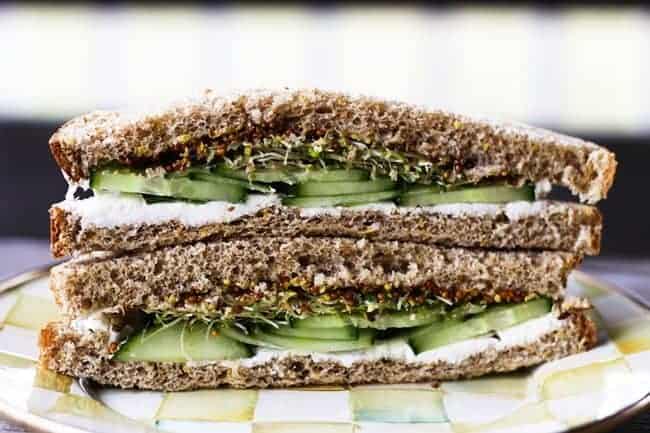 This is a sandwich for my sisters.
My sisters and I have a thing for cucumbers. And sprouts. And cream cheese, grainy mustard, onions and seedy bread. It's true. In fact, were you to put that sandwich in the picture above in front of any one of my sisters, there's a good chance that the ensuing silence might be the only quiet you'd get around us.
We also have a thing for shopping.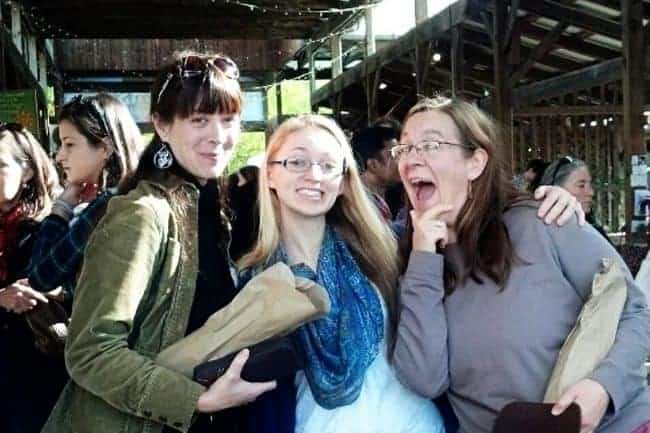 …And dancing.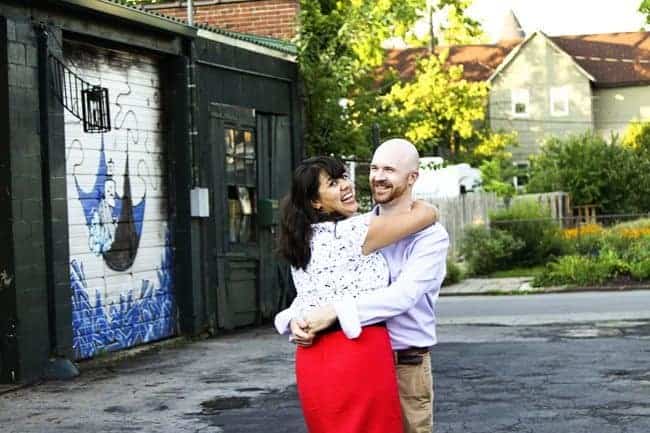 Folks, we cut a mean rug…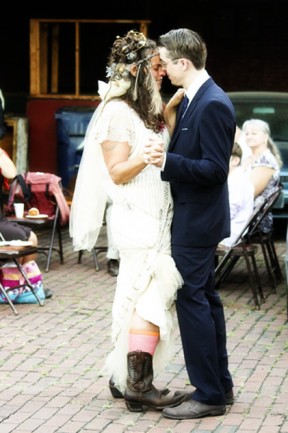 But mostly, we eat. We are very, very good at it. And we'd like to share a sandwich that screams 'us' with you. Want a bite? Better act quickly before we move in on it. Cucumber sandwiches wait for no woman.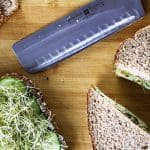 Print
Cucumber, Cream Cheese, Sprout and Grainy Mustard Sandwiches
Simple, light, fresh, and healthy, this sandwich is going to fill you up without weighing you down. Nothing beats crunchy cucumber and sprouts paired with smooth cream cheese and zingy mustard on hearty whole grain bread. I like to add thinly sliced sweet onion to the mix, but it's strictly optional. This is my kind of lunch!
Ingredients
Per Sandwich:
2

slices

whole grain seedy bread

2

tablespoons

softened cream cheese

1

tablespoon

or more whole grain Dijon mustard

to taste

1/4

of a seedless cucumber

a.k.a. English

1/2

cup

alfalfa

zesty or broccoli sprouts

coarse salt to taste

Optional:

thinly sliced sweet onion

to taste
Instructions
Spread one slice of bread with the softened cream cheese. Spread the mustard over the other slice of bread. Arrange the sliced onions, if using, over the cream cheese, then the cucumbers, sprinkle lightly with coarse salt, then top with the sprouts and the remaining slice of bread, mustard side down. Gently press the sandwich and slice in half.

Serve immediately or wrap tightly and refrigerate for up to 24 hours before serving.