This post is sponsored by Ocean Spray®. All recipes, opinions, and photography (unless otherwise noted) remain my own. I'm very excited to share both my Cranberry Ginger Finger Gelatin recipe and a little bit about the Ocean Spray® Cranberry Classroom experience I had with my youngest son.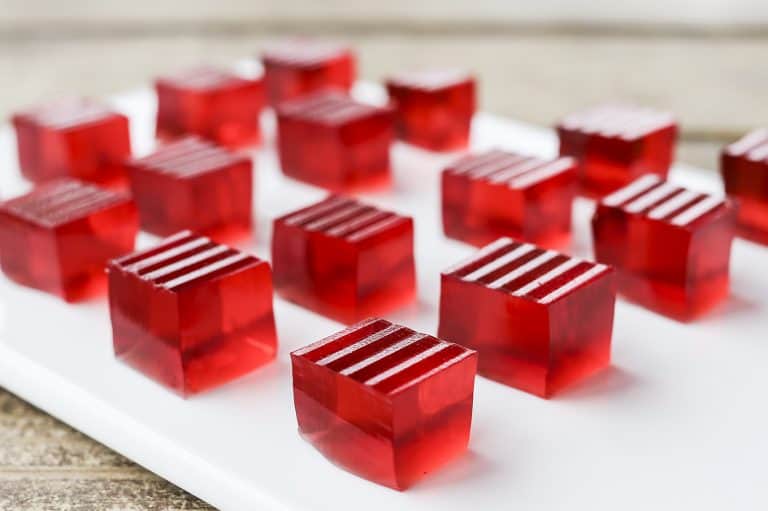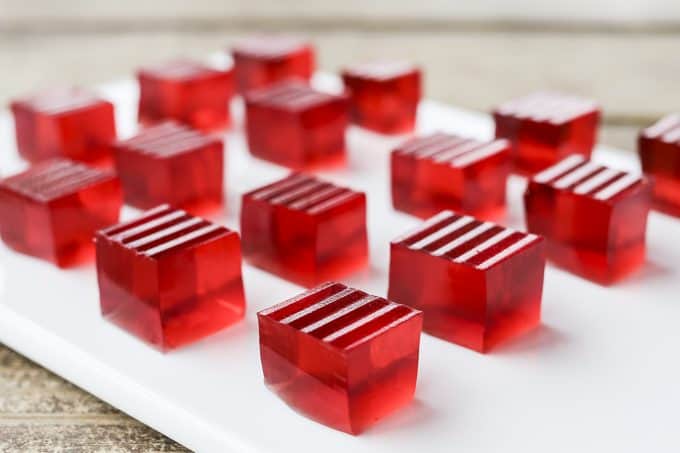 In my years of food blogging, I have been tremendously blessed to work with some amazing companies, but one of my favourites is Ocean Spray. For as long as I can remember, I've been obsessed with all things cranberry; juice, sauce, ketchup (See Not Your Mama's Canning Book for details on THAT one), chutney (like I said, see the book!), Craisins®, quick breads, scones, etc… If it has cranberries in it, there's a darned good chance I'm going to elbow you out of the way to get to it. All that aside, though, when I started working with Ocean Spray to help get the word out about their amazing products, I learned that the company was made up of about 700 families who grew all their cranberries in North America and Chile. Not only was the company made up of families, but these families are passionate about what they do and passing a legacy on to their kids. I've met 1st, 2nd, 3rd, heck…I've met 7th generation cranberry farmers with Ocean Spray and they are impressive. They're not impressive just because their families have been in it since the Mayflower (slight exaggeration), but also because they love and know their crop and their enthusiasm is contagious.
Last week, Ocean Spray brought my 10 year old son and me to Rockefeller Center® in NYC to explore their portable bog and their Cranberry Classroom. Rowan and I got to go through four different education stations they put together for the occasion. We learned about the history of the cranberry. While it is documented as far back as 10,000B.C., we know that cranberries were on the first ever Thanksgiving table and that they were likeliest to be served as a tart addition to dishes rather than a sweet and tangy sauce. Sailors used to pack cranberries as an excellent Vitamin C supplement to prevent scurvy. And would you believe that Americans consume about 400 MILLION pounds of cranberries every year with a full 20% of that coming at Thanksgiving time and another 20% being consumed at my house alone? Kidding. Well, about my house. But just barely.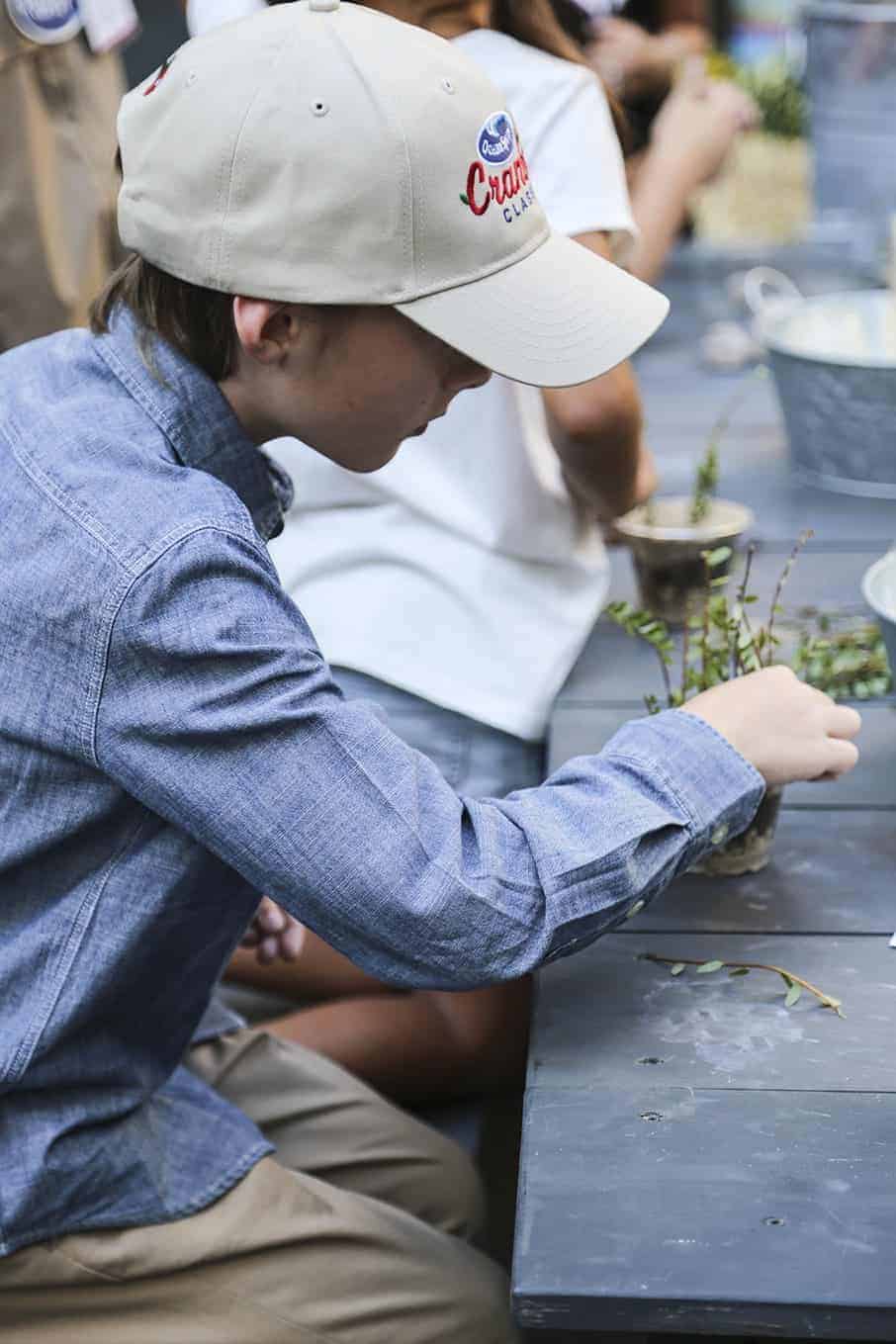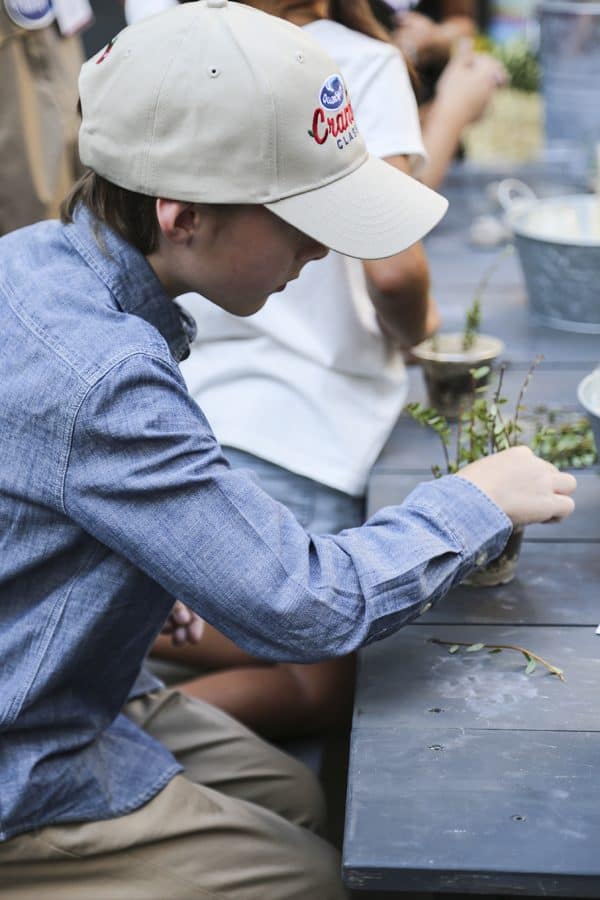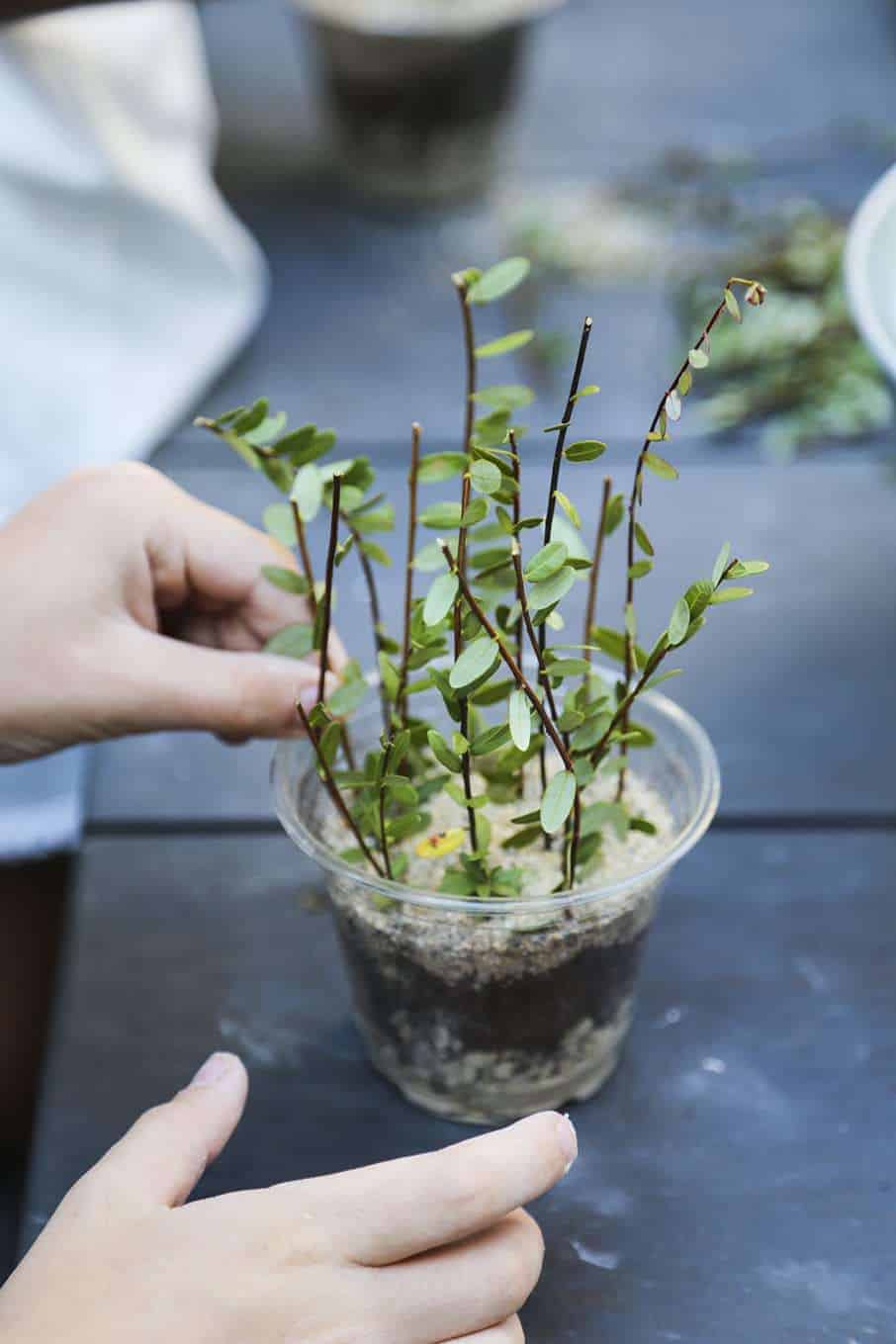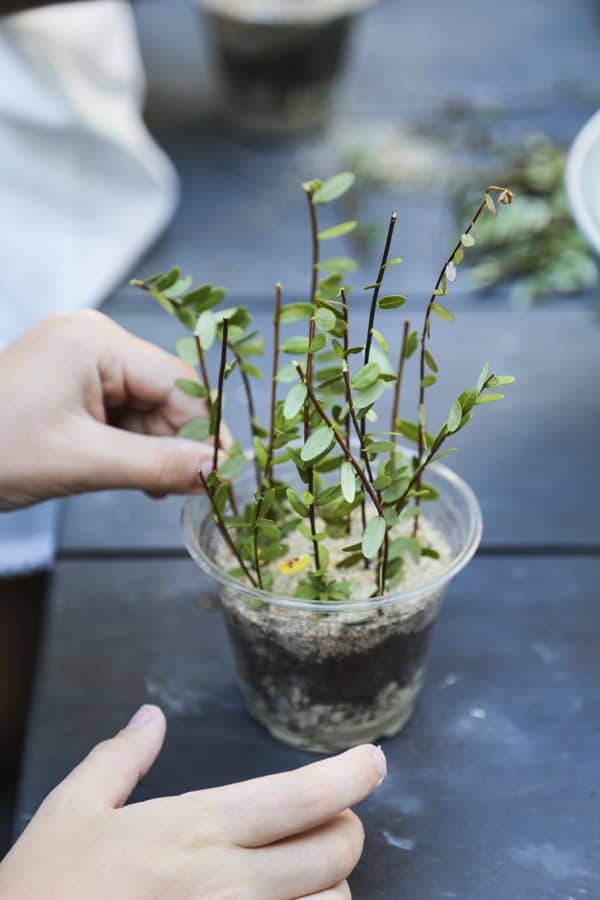 The second education station was hands-on all the way. Rowan had a chance to build his own bog while he learned about what makes the perfect cranberry bog. He carefully carried his ziploc wrapped blog all the way home on the airplane, now allowing me to hold it. He wanted to get it home to show it off to his brothers.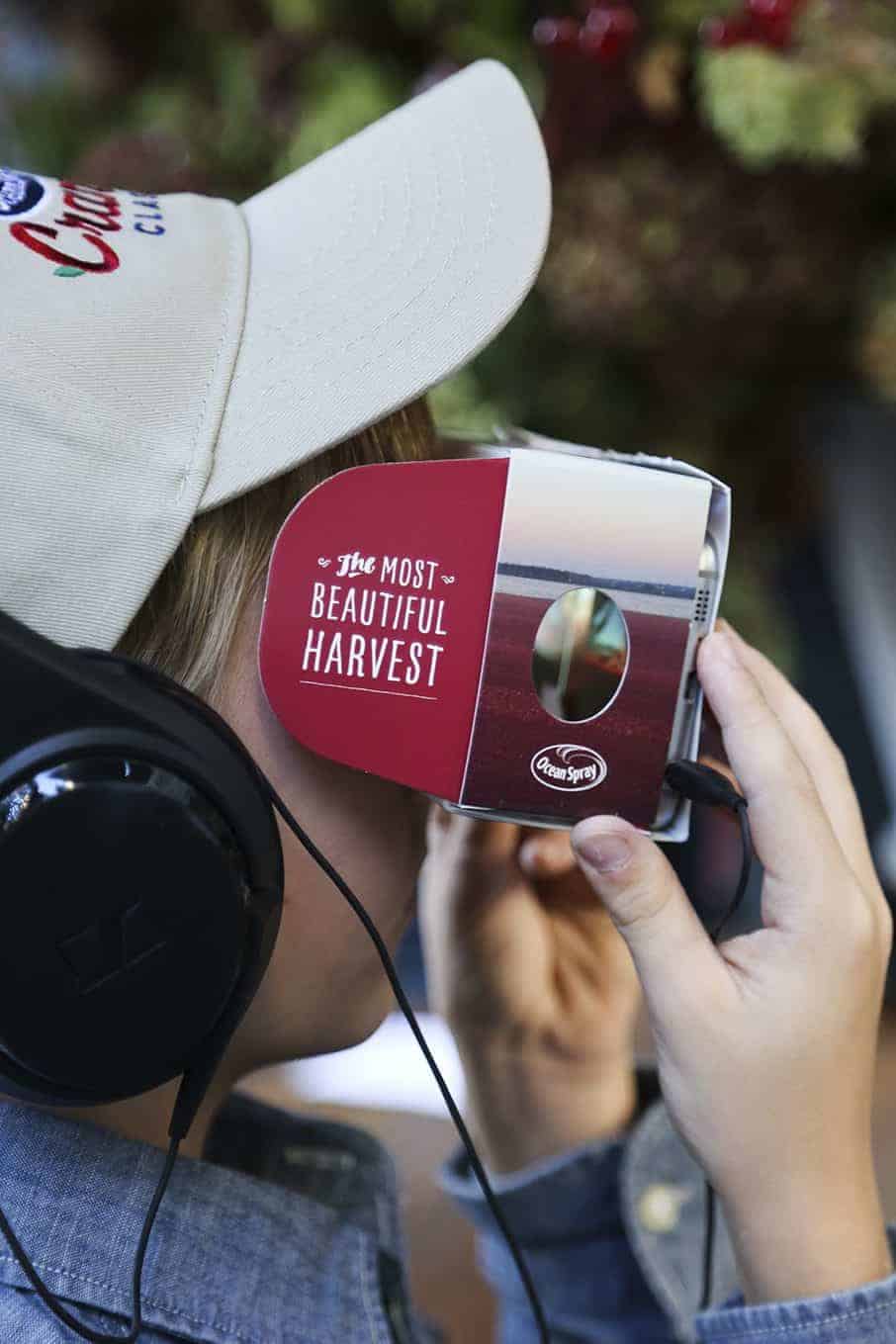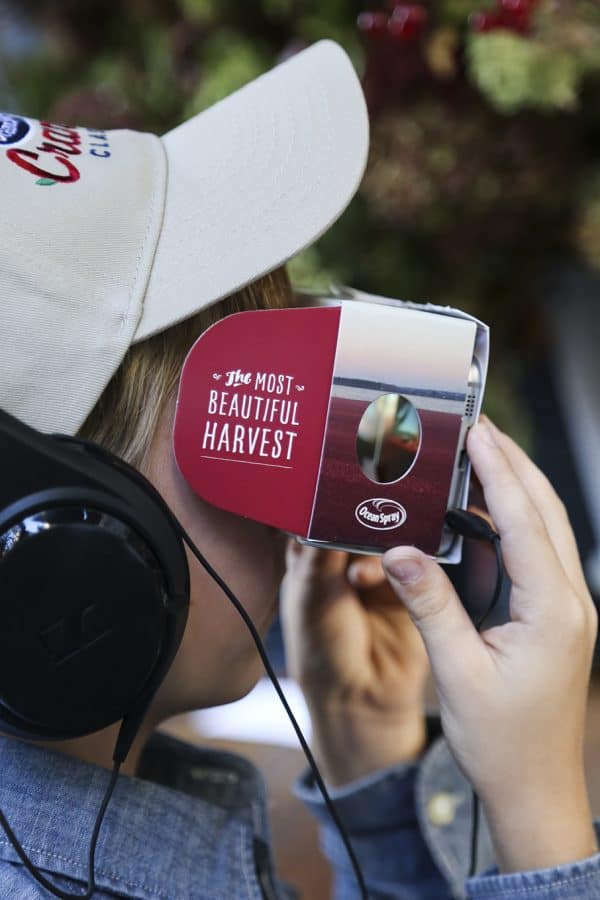 The third station was a virtual tour of an Ocean Spray® cranberry bog in British Columbia. Rowan spent a full 15 minutes looking around the bog virtually. You can check it out in 360° yourself at here on The Most Beautiful Harvest Virtual Bog Tour.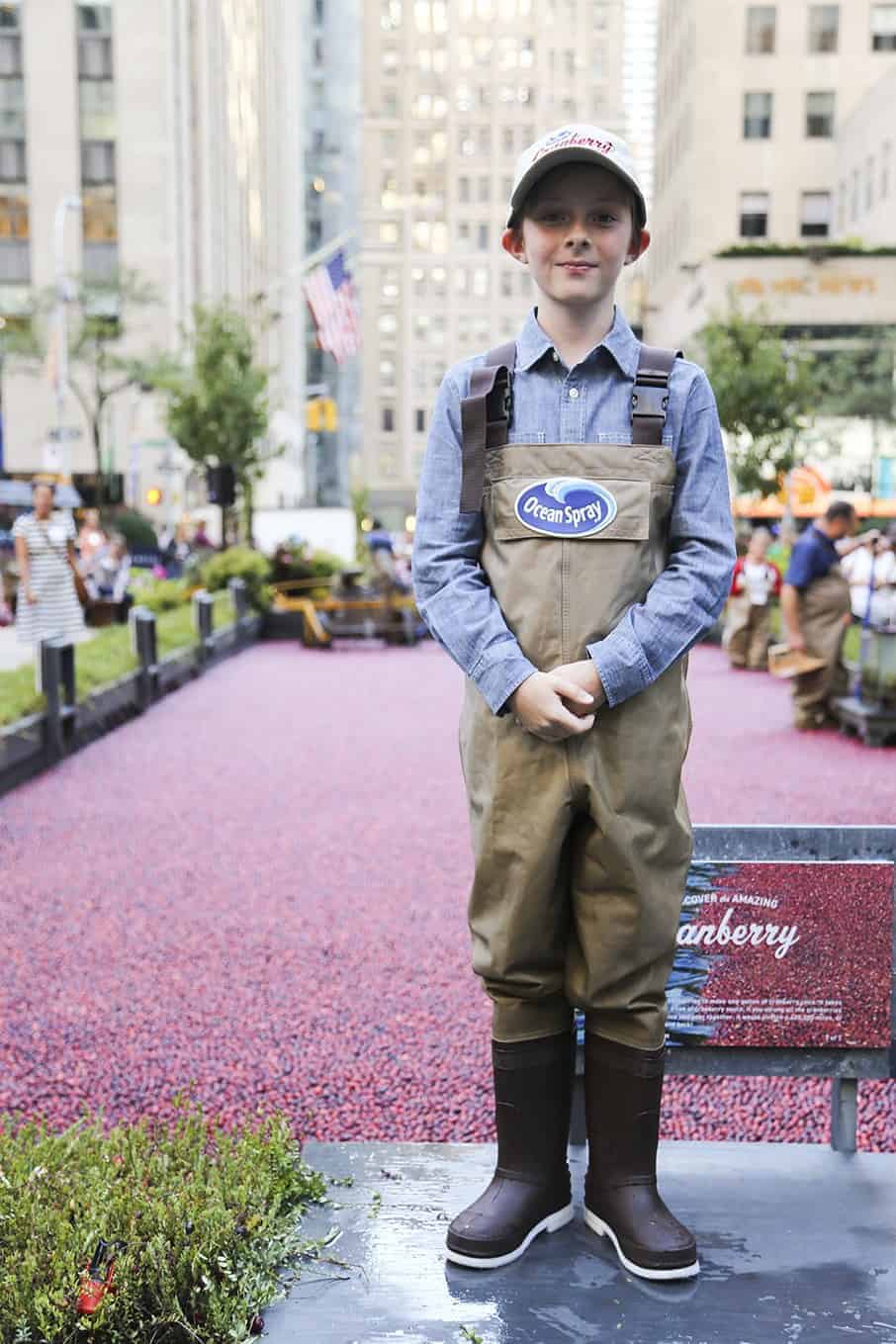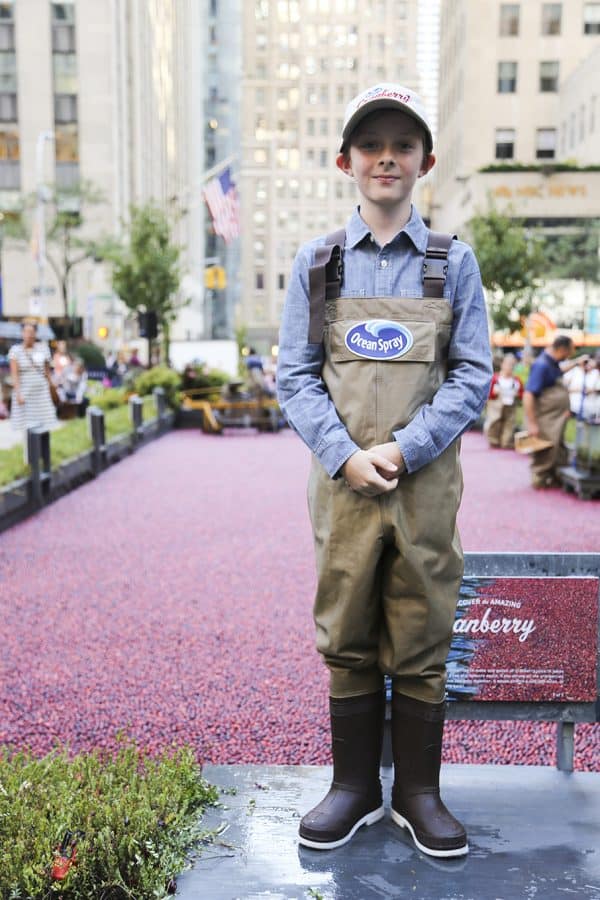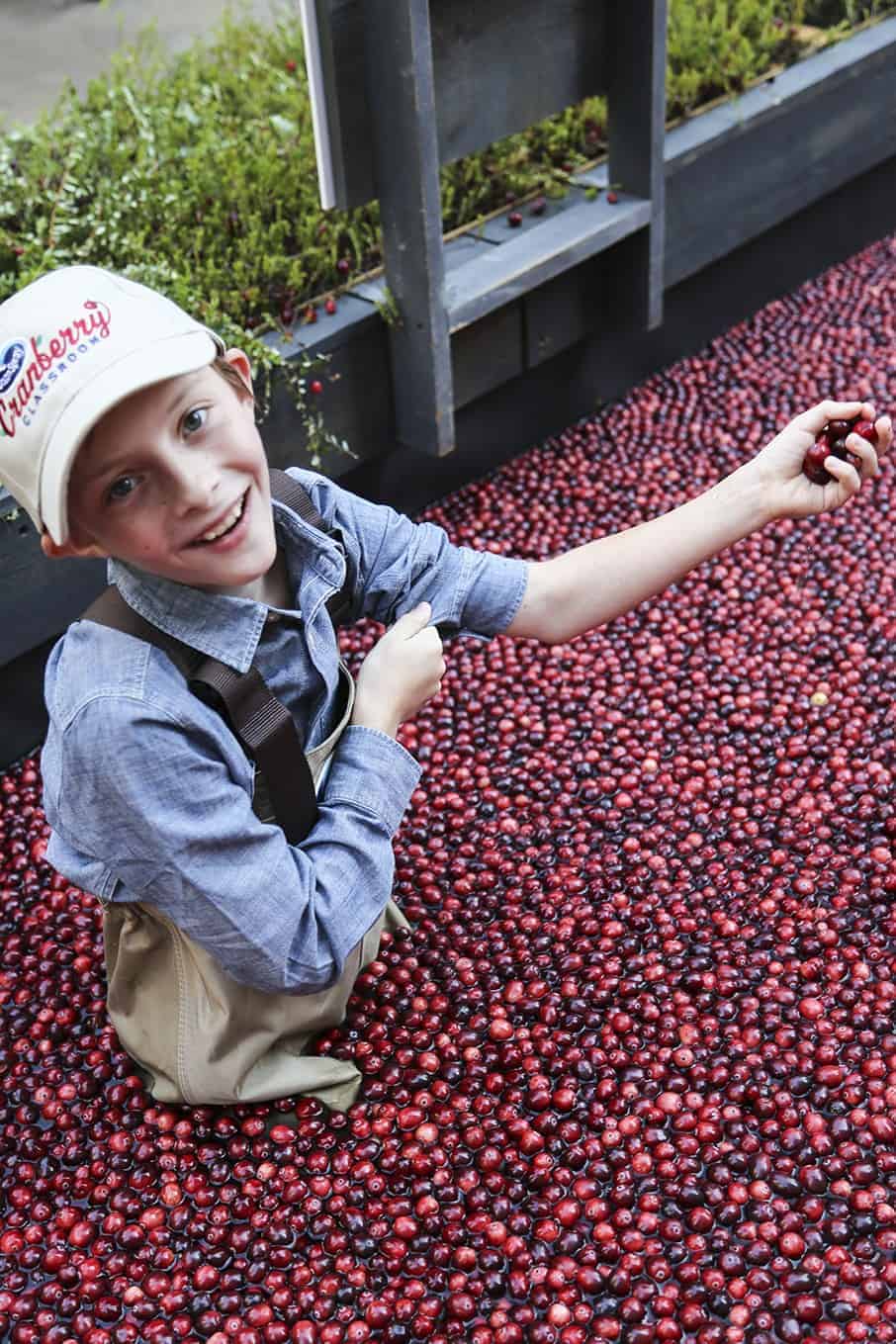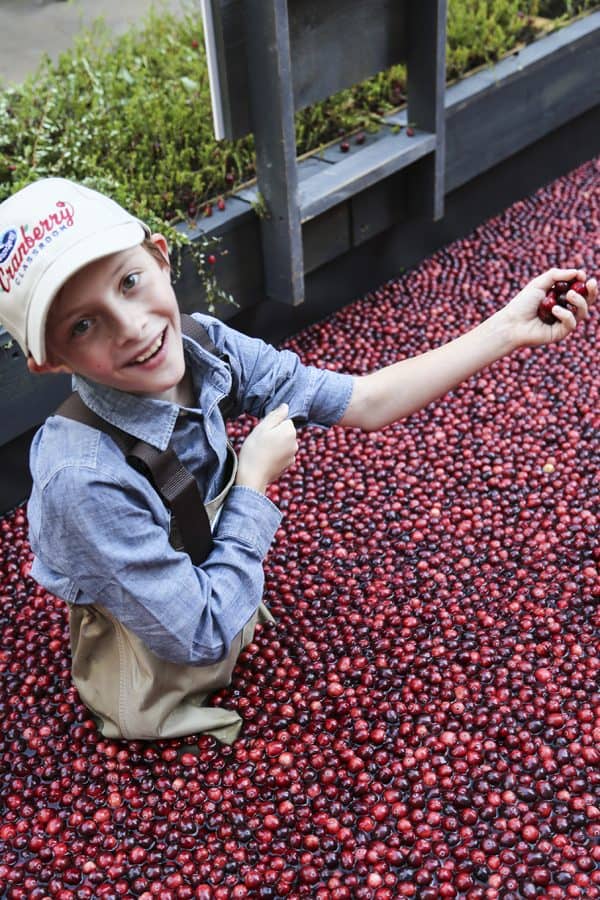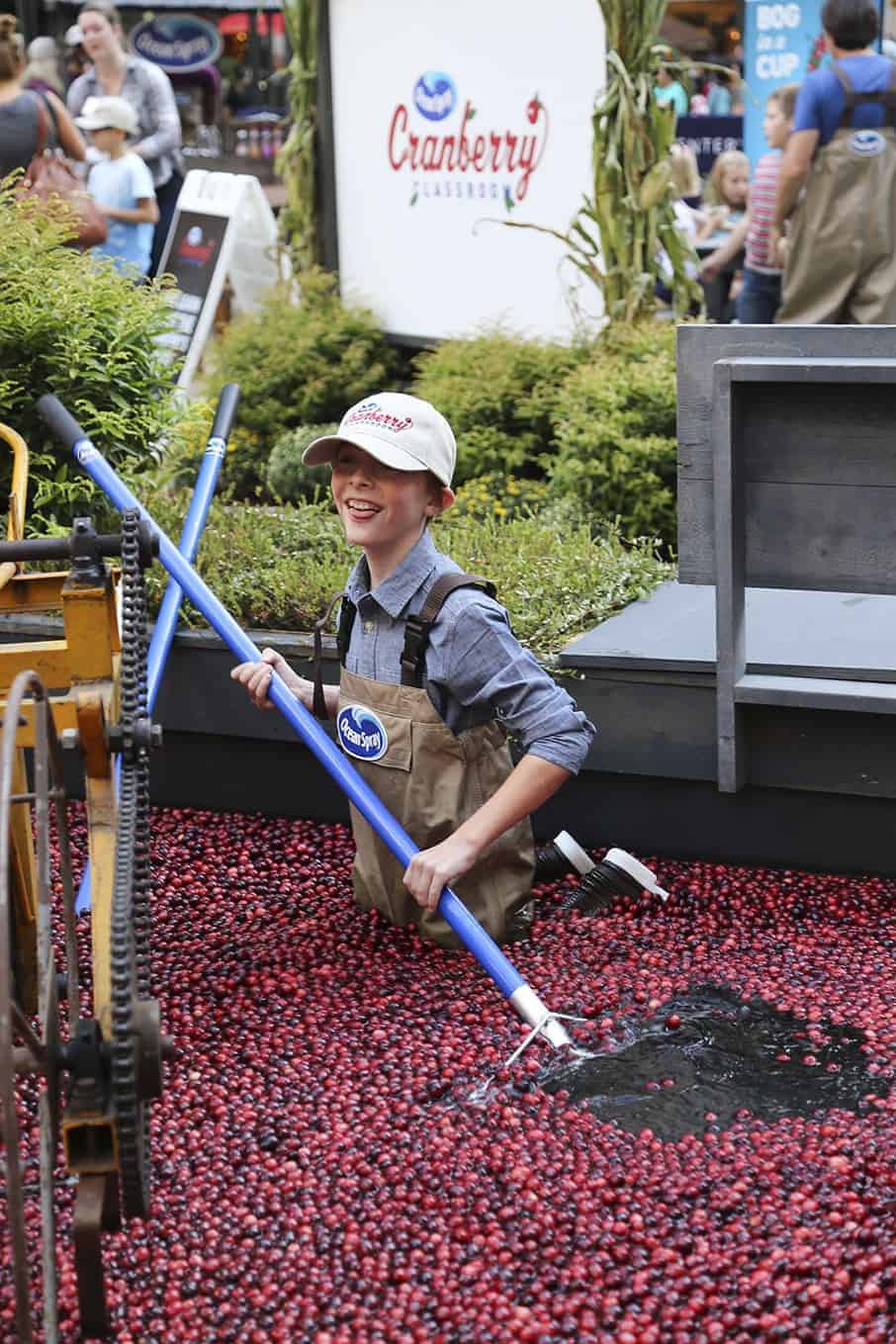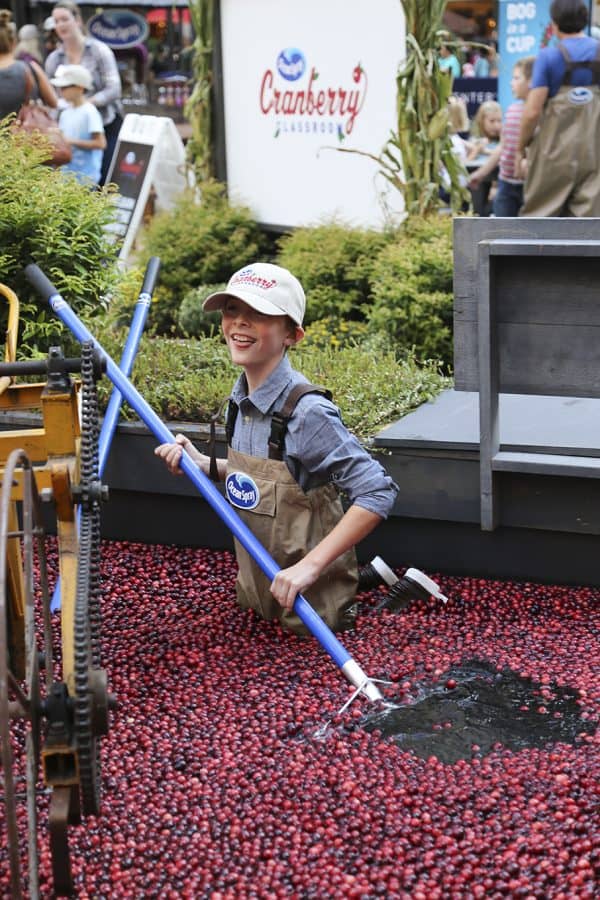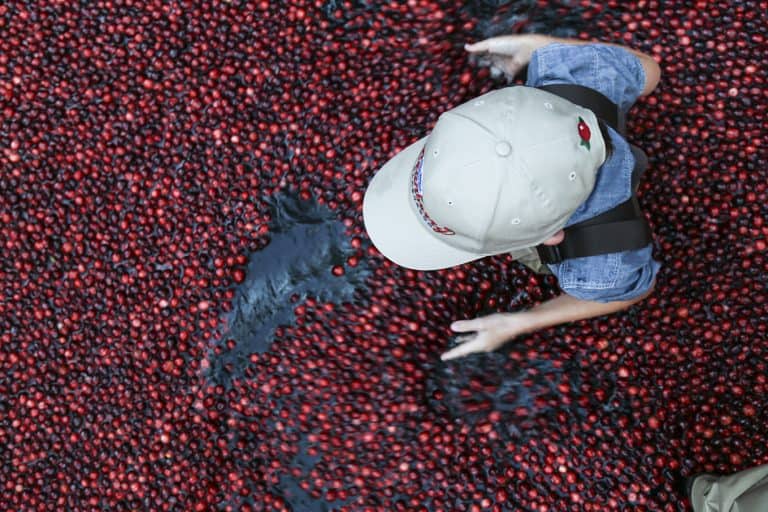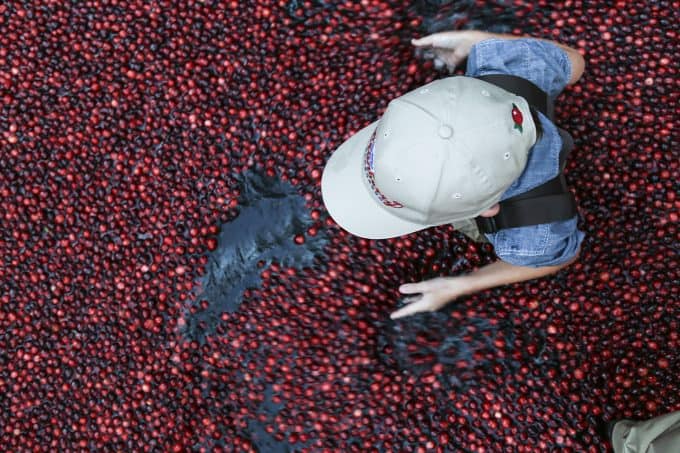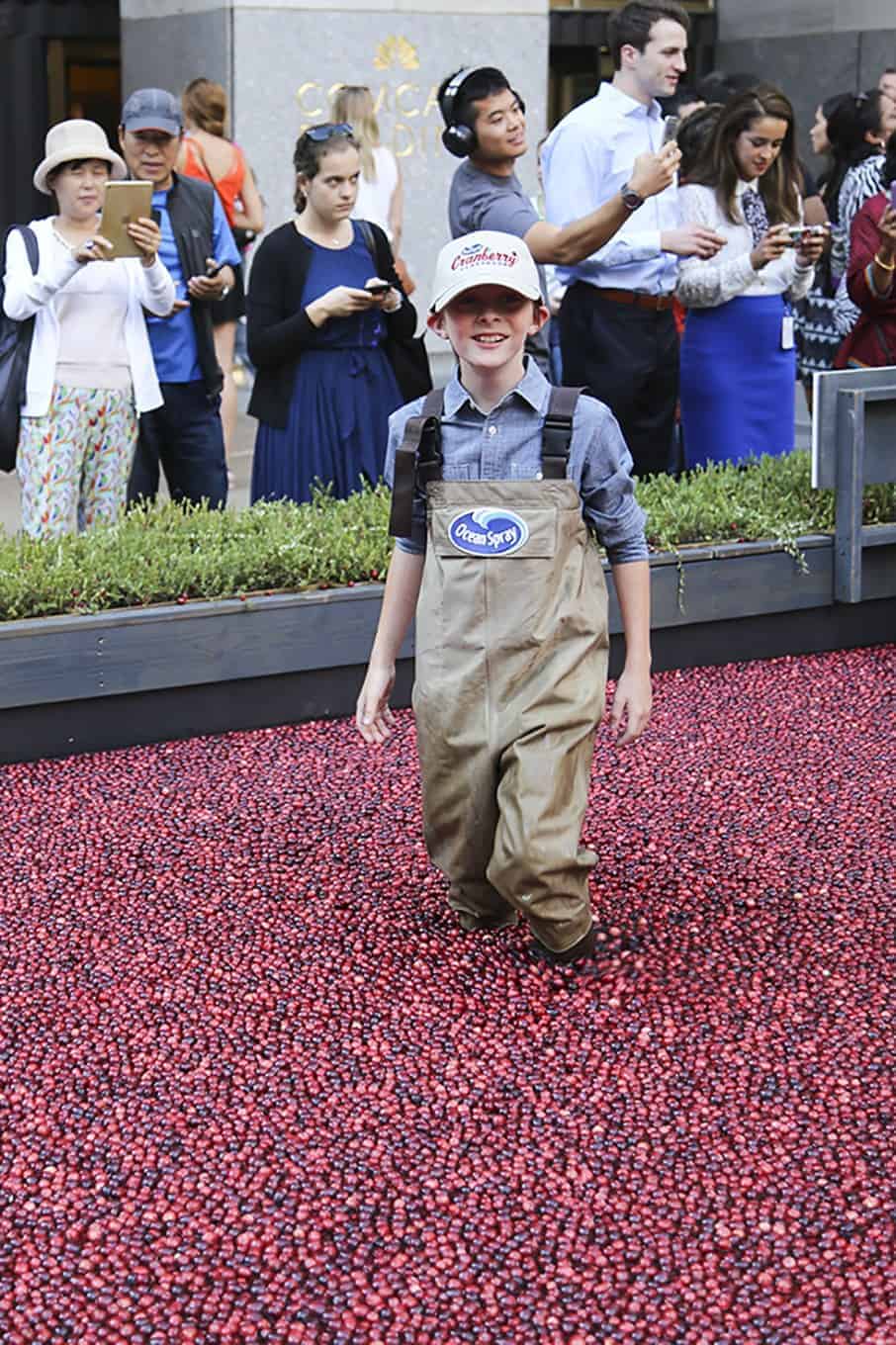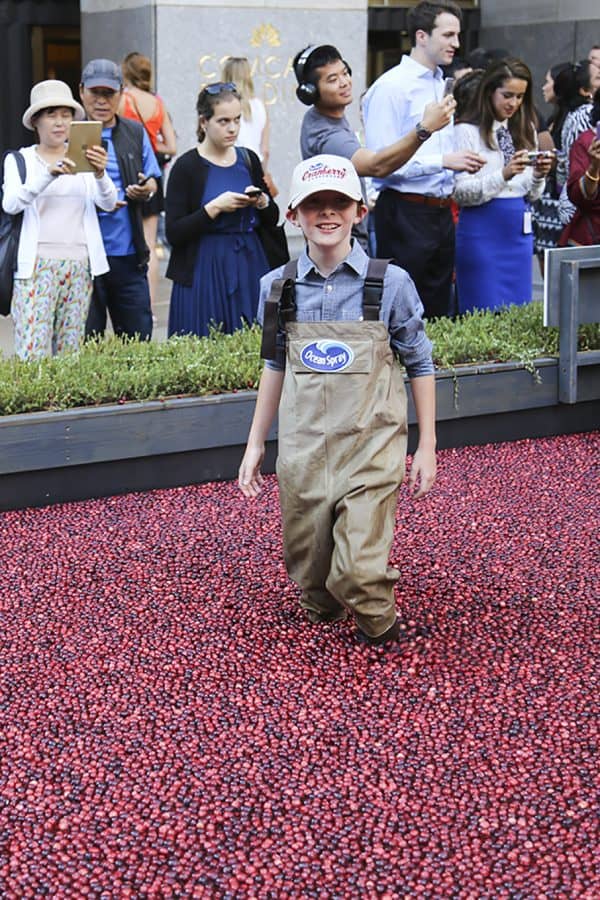 The fourth and final station was where Rowan was in his glory. He put on waders and got to walk in the Ocean Spray® Bog set up in Rockefeller Center®. He splashed from on end to the other, tried his hand at using the tool Ocean Spray® farmers use to "herd" the cranberries into the collector in the flooded bogs, dropped to his knees, threw handfuls of cranberries into the air and tried to catch them with his cap… and his mouth. If there hadn't been a schedule, he would have stayed in there for hours. You might think he'd had his fill of cranberries, but his face lit up when he saw cranberry juice in the cooler in our hotel lobby gift shop. We had a cranberry juice night cap that evening.
Because I love the company and because I adore their product, I want to share this new family favourite spin on the finger gelatin (or jello jigglers) of everyone's youth with you; Cranberry Ginger Finger Gelatin. The cranberry deserves our love outside of Thanksgiving, too! Ruby red, slightly sweet, and tart with just a hint of gelatin for fall fun, Cranberry Ginger Finger Gelatin is a nutritious snack for all ages. Vitamin C was never so fun!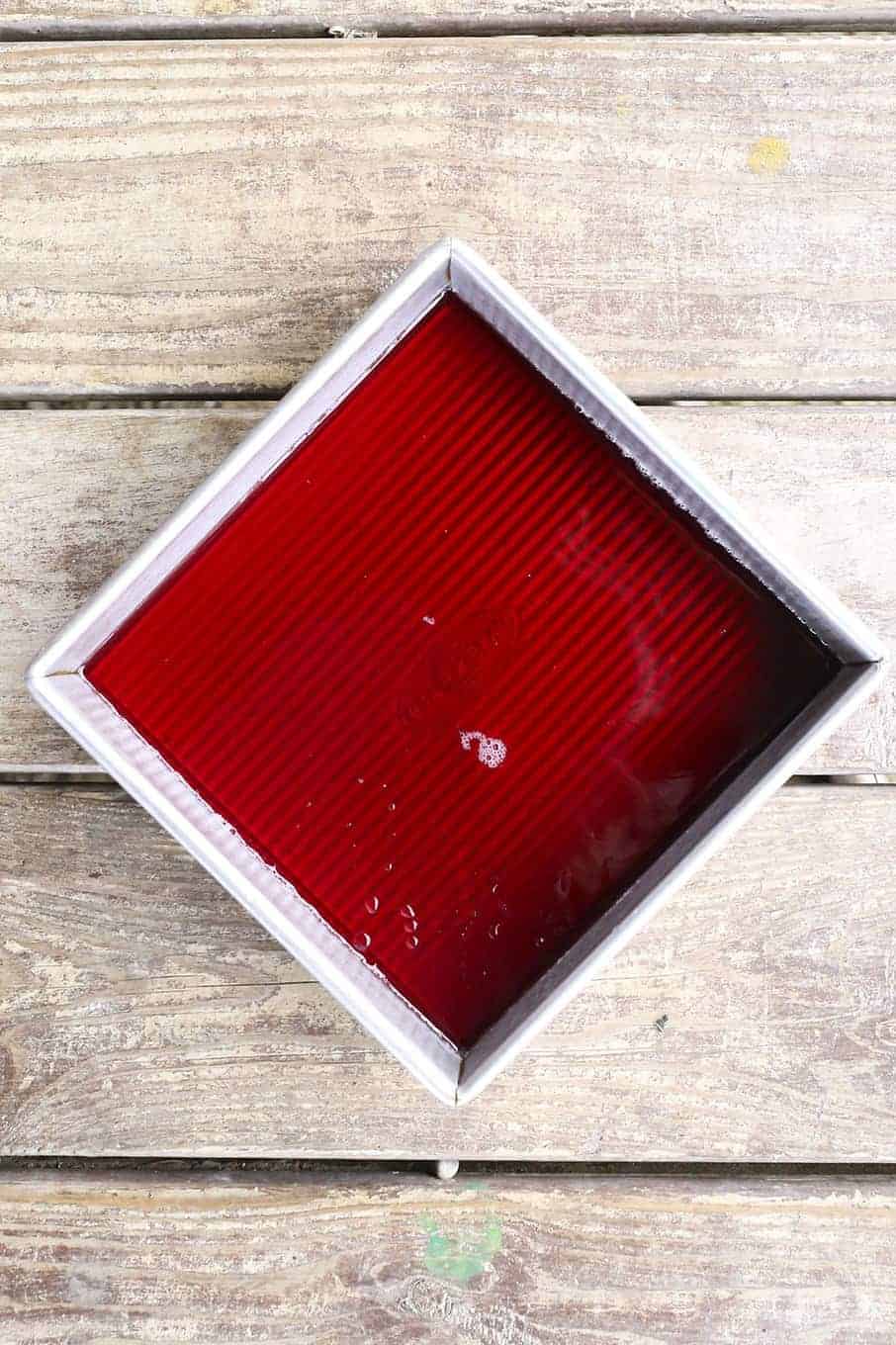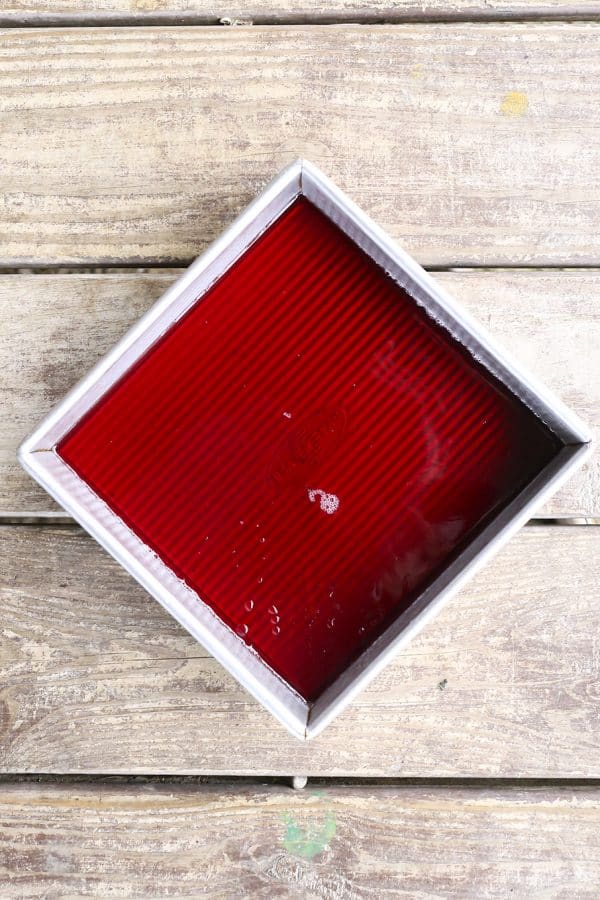 Cook's Notes
It's important to sprinkle the gelatin evenly over the cold juice vs. dumping it. When you distribute it evenly, it has a chance to bloom evenly. When you dump it in, it wants to clump and clumpy gelatin is -in a word- icky.
I prefer the straight up Ocean Spray® 100% Cranberry Juice for our Cranberry Ginger Finger Gelatin, but we've also made it with the cranberry, blueberry, blackberry blend and loved it. You choose! Change it up from time to time for variety!
There are two pan sizes given in the recipe: 8-inch by 8-inch and 9-inch by 13-inch. It stands to reason that if you pour it into the larger pan, you'll have thinner squares. If you pour into the smaller pan, you'll have thicker ones. My kids prefer the thicker ones, so I usually use the smaller pan. Of course, there's always the option to double it and pour it into the larger pan. Do whatever works best for you!
Regarding the instruction to "sweeten to taste". I find that my preferred level of sweetness is far below the average preferred level of sweetness. I like our Cranberry Ginger Finger Gelatin sweetened with a mild honey and I like a max of 1/4 cup. If my kids had their druthers, I'd be putting about double that amount into the mix. For a jewel-toned Cranberry Ginger Finger Gelatin, put in granulated white sugar. Whichever sweetener you use, please be sure to stir it until it is fully dissolved and incorporated.
You have a couple of options when it comes to removing the gelatin from the pan. My preference is to slide a flexible spatula or butter knife around the edges and invert the pan over a cutting board. Sometimes I have to lift a corner and give gravity a little hand before it plunks itself out, then I cut into squares. Another way is even simpler; cut squares of your desired size in the pan and then sacrifice one or two pieces at the end to get the rest of the pieces out by spatula. Either way works fine!
Connect with Foodie with Family
facebook | pinterest | instagram
facebook | pinterest | instagram | twitter | youtube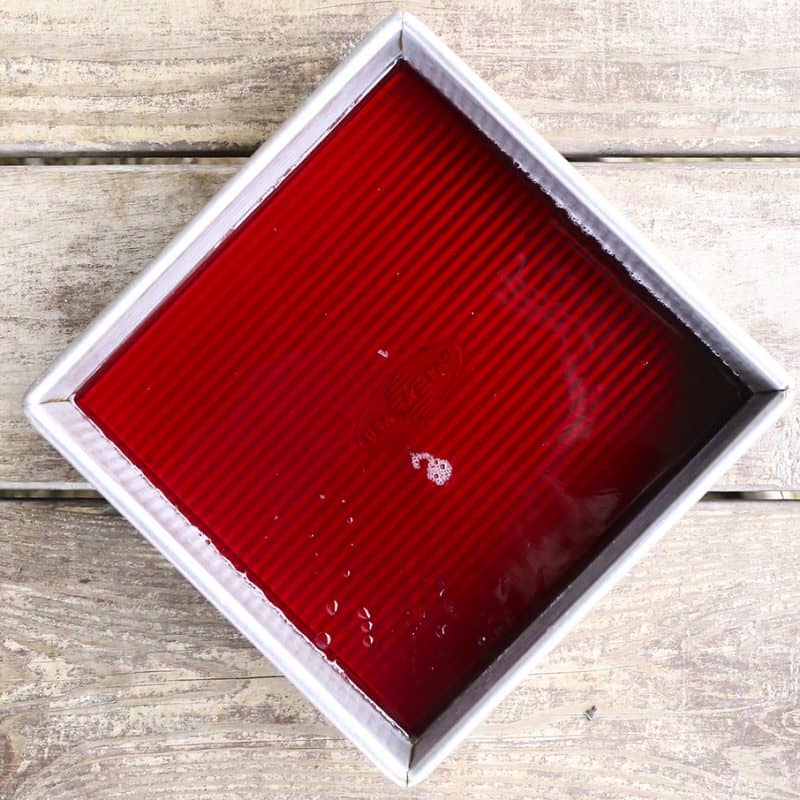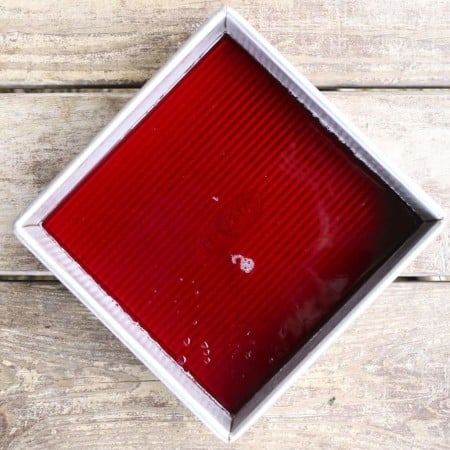 Ingredients
4

cups

cold Ocean Spray® 100% Cranberry Juice or 100% Cranberry Juice Blend

divided

4

pouches unflavoured gelatin powder

2

slices fresh ginger root

1/2-inch, peeled

honey or granulated sugar
Instructions
Sprinkle the unflavoured gelatin over 1 cup of the Ocean Spray® Juice in a heat-proof mixing bowl. Let stand for 1 minute.

In a saucepan, bring the remaining 3 cups of Ocean Spray® Juice and the slices of ginger root to a boil. Remove the ginger root and pour the boiling juice into the gelatin. Whisk for 5 minutes, or until the gelatin is completely dissolved. Sweeten to taste with the honey or sugar, again whisking until fully dissolved and/or incorporated. Pour into a 13-inch by 9-inch pan and cover with plastic wrap. Chill completely until firm, about 3-5 hours, depending on the depth of the pan. Cut into 1-inch to 1 1/2-inch squares to serve.
Nutritional information is an estimate and provided to you as a courtesy. You should calculate the nutritional information with the actual ingredients used in your recipe using your preferred nutrition calculator.

Thank you to Ocean Spray® for sponsoring this blog post. All opinions are my own.