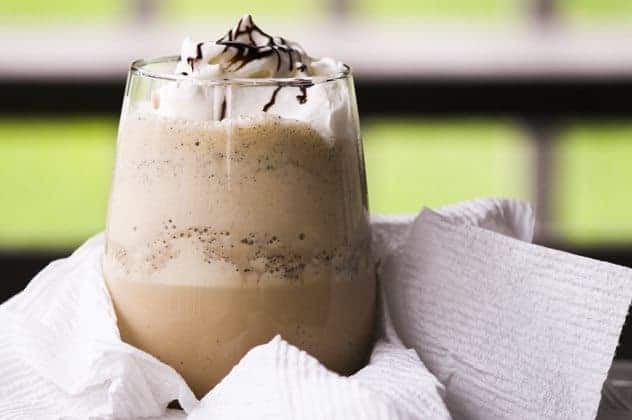 I have been a wee bit obsessed with milkshakes lately. And no. I'm not pregnant. I just can't get enough of the wonderful world of creamy, sweet, thick, milkshakes. I can't quite figure out why. What is this sudden need for the ultimate comfort food?
It couldn't possibly be because…
… my two eldest sons attended a sleeping-in-tents-in-thunderstorms-with-their-peers-and-counselors-I-haven't-personally-vetted adventure camp without me*. And it's also not because they forgot their cell phone on the couch when they went.
*There was no space on the paperwork for parent volunteers. Sigh. Not that I would've wanted to sleep on the wet ground in tents, but still…
… I cannot tell whether my first born or my husband is talking anymore without looking into the room owing to an expected but still shocking voice change.
… my husband has been away on business almost as much as he's been home in the past two weeks. This makes the aforementioned voice change even freakier.
… my youngest baby is a couple months away from turning six. SIX, people. Six.
… my baby sister who turned eighteen last December was deposited at Cornell University where she will now proceed to scare everyone with her smarts and beauty.
… my nine year old son has developed a giant culinary crush on the 'Two Fat Ladies'. He says, "Oh, quite!" as often as he possibly can. His great goal right now is to butter bread the way Jennifer Paterson and Clarissa Dickson Wright do it.
… my seven year old son can play the drums better than many adults. And he does so. Frequently.
… it's very nearly time for us to kick the homeschool routine back into gear.
… I had to pull up every last one of my cucumber plants because they all failed abysmally. The chickens would disagree. They liked those bizarro bright yellow blimpy cukes. Weirdos.
… my chickens keep escaping their enclosure and running around the yard like they're no longer in possession of their heads. Maybe the cucumbers were hallucinogenic?
… the Little League World Series is on and I am suddenly mother to the world and heartbroken every time one of those kids cries in disappointment or gets hurt*.
*What can I say? I'm a mess.
Any or all of those reason? Maybe.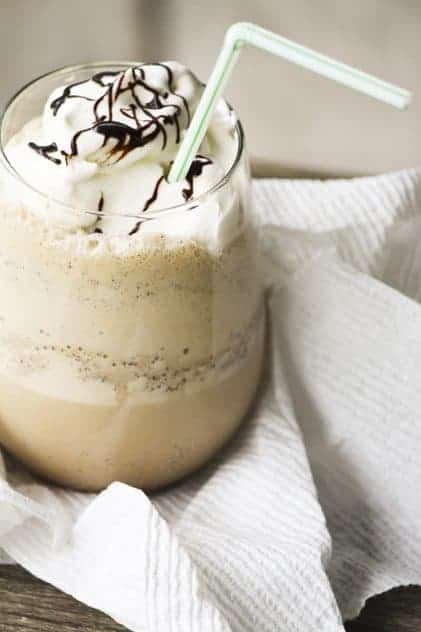 Who cares? All I know is that milkshakes make it better. I'll take a double, please.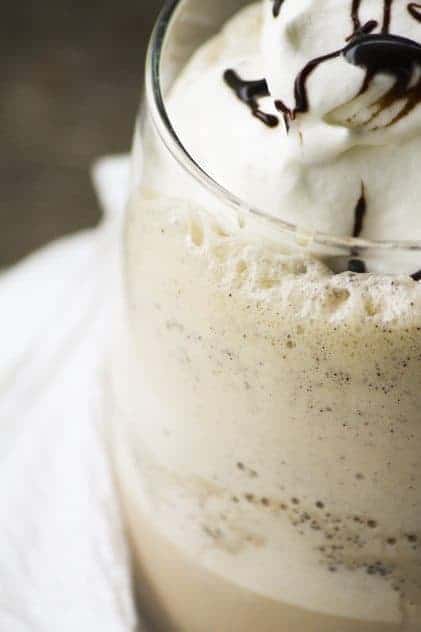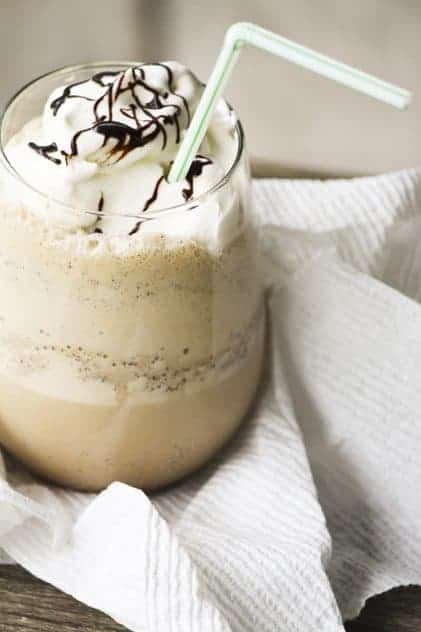 Strong coffee, smooth vanilla ice cream and rich chocolate sauce marry in a creamy milkshake topped with a fluffy cap of whipped cream and drizzled with more chocolate syrup designed to please the coffee lover in your life!
Ingredients
For the cold brew coffee:
1

brick

10-16 ounces Cafe Goya, Cafe Bustelo or Cafe Pilon (espresso ground coffee)

1 1/2

gallons

cold water
For the Coffee Milkshake:
1

cup

cold-brewed coffee

see recipe below for instructions, or use strong brewed coffee that has been well chilled.

4

giant scoops vanilla ice cream

1

tablespoon

chocolate syrup plus extra for drizzling

whipped cream
Instructions
To Make the Cold Brew:
Dump the coffee grounds into a 2 gallon or larger stainless steel, glass, or food service grade plastic container.

Pour about half of the water over the grounds, stir to ensure all of the coffee grounds are wet, and pour the remaining water over the top.

Cover lightly with plastic wrap and leave at room temperature overnight (or about 8 hours.)

Line a fine mesh sieve with paper towels, a tea towel, or cheesecloth and place the sieve over a large pitcher or bowl.

Ladle the coffee sludge into the lined sieve and let it strain slowly.

Pour the strained coffee into jars with tight fitting lids and refrigerate for up to a month while using it.
To Make the Coffee Milkshake:
Blend the coffee, vanilla ice cream and 1 tablespoon of chocolate syrup together in a blender until smooth. If the mixture is too thick, you can add a couple splashes of milk to loosen it up. If it is too thin, add a little more ice cream and pulse to smooth out.

Pour the milkshake into one very large or two medium sized glasses.

Top with a very generous head of whipped cream and drizzle with additional chocolate syrup.

Serve immediately.
Nutritional information is an estimate and provided to you as a courtesy. You should calculate the nutritional information with the actual ingredients used in your recipe using your preferred nutrition calculator.