It's hot out; ninety degrees in the shade hot is what it is with about eighty percent relative humidity. My boys -who aren't usually given to running around shirtless- haven't had a shirt on in days. Well, the sixteen year old has, but that's because it's nearly impossible to throw eight hundred bales of hay sans shirt unless you really like to itch. You can be certain, though, that within mere minutes of reentering the house, his shirt is lying in a hay-riddled heap in the middle of the floor at the base of the stairs. These 5-Ingredient, blender-made Coconut Cream Lime Pops are EXACTLY what the meteorologist ordered.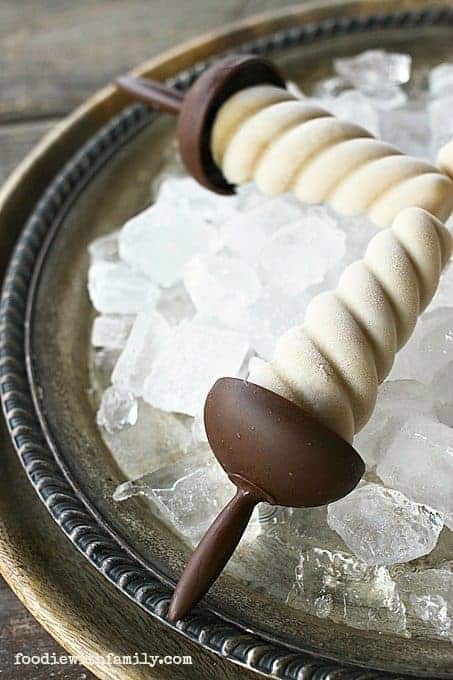 These creamy (no dairy!) and tart quiescently frozen treats are made of two kinds of tropical coconut milk, coconut cream,  tangy and refreshing lime juice, and (appropriately) coconut sugar. You put the lime in the coconut.
Ahem. You couldn't REALLY expect me to get through an entire blog post espousing Coconut Cream Lime Pops without breaking that line out at least once, could you? Are you singing it yet? How about now?
It is a serious coconut lover's treat that is rich  enough to taste dairy laden without even a smidgen of dairy milk in there. People… I love my full fat dairy ice cream like wow, but I also adore coconut milk. It's so refreshing and SOMETIMES you just have to change things up a bit to keep life interesting, right?
Why use two kinds of coconut milk AND coconut cream?
That's a good question! The reason is that each of those products has a different characteristic. The first kind of coconut milk (the unsweetened variety found in cans) is sort of like the whole milk of the coconut world. When stored on a shelf in a cool place, the fat separates from the 'coconut water' and can be whipped. I buy this by the case on Amazon (affiliate links below) not just because I love it in these pops, but also because I cook with it a great deal. Want to make a perfect curry? This is your beast. Want to make Mounds Bar or Almond Joy Rice Pudding? Choose this! This is a nice base for our popsicles. This is the brand I prefer:
The second sort of coconut milk we use is an unsweetened, enriched coconut drink. This is rather like the 2% dairy milk of the coconut world. It's thinner, fat doesn't separate out from it, and it's lower in calories. I also order this stuff by the case as I prefer it to dairy milk in my smoothies and chai. Bonus: it's shelf stable until it's opened and even then it lasts a couple of weeks in the refrigerator.
Now coconut cream? That's like the heavy cream of the coconut universe. It's thick. It's rich. It's fatty. If you chill it, you can whip it like whipped cream. If you open the can, you can dunk your finger into it. Whoops. I mean you COULD. Not that I DO. Every other Wednesday. I prefer to get a brand like this that doesn't have weird additives and thickeners.
That coconut cream is my favourite, but it's true that it comes in bonnie wee cans of which you'll need three to make this recipe. It's a special treat around here, but I'd TOTALLY get it if you subbed in a can of Coco Lopez cream of coconut. I just can't get past that ingredients list. This variety has one ingredient: 100% coconut cream.
 Why use coconut sugar instead of regular sugar?
This might very well be parsing things to a silly point, but coconut sugar is better for you than regular sugar. It's lower on the glycemic index (meaning it's friendlier to your blood sugar) AND it's high in nutritional content, believe it or not. Its a great source of potassium, zinc, iron, calcium, and B vitamins. Shoot. If you're going to make like me and eat three of the Coconut Cream Lime Pops, you might want to spring for the coconut sugar and call it a health food snack, right?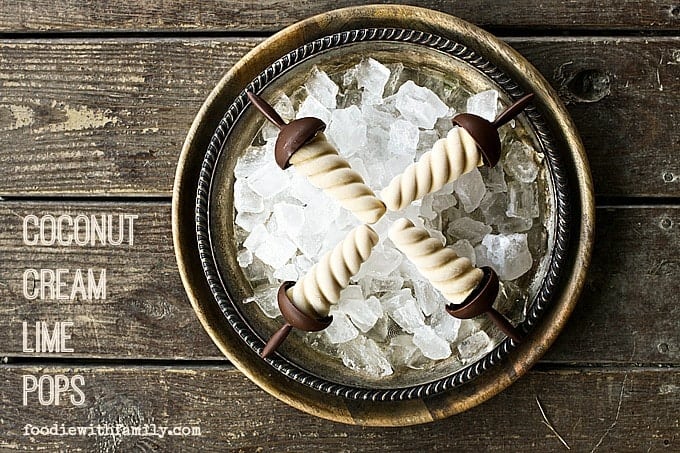 Cook's Notes
If you can lay your hands on coconut cream and coconut milk, but can't find enriched coconut drink, you can sub almond, soy, or hemp milk (or even whole milk if you so desire.)
These pops will be a creamy, natural colour. They won't be stark white. This is due to the presence of the coconut sugar, which is a lovely, unrefined brown. I think they're awfully pretty this way.
Do let them freeze overnight before attempting to unmold them. They take a while to firm up.
If you're having trouble removing them from your molds, run a little warm water over the outside of the mold or use the warmth of your hand wrapped around the mold to help ease them out.
If you don't have popsicle molds proper, use dixie cups with a popsicle stick. No popsicle sticks? No problem. Use the little disposable paper cups and serve with a spoon. When fully frozen, they're rather the texture and hardness of firmly frozen ice cream. In other words, you could wait a minute or two and dig at 'em with a spoon like a coconut ice.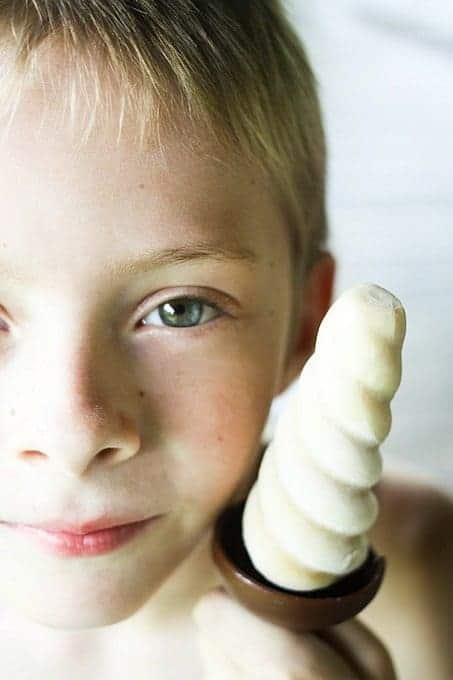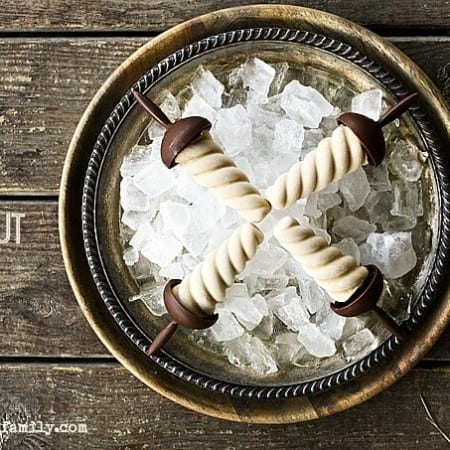 Ingredients
1

can -about 15 ounces- unsweetened coconut milk

1

can -about 15 ounces unsweetened coconut cream

or 3 5-ounce cans

1

cup

unsweetened enriched coconut drink

1

cup

coconut sugar

the juice of 2 limes
Instructions
Add all of the ingredients to a blender and blend on high until smooth. Pour into popsicle molds or dixie cups and add popsicle handles or sticks. Freeze until firm (preferably overnight) before unmolding and serving.
Nutritional information is an estimate and provided to you as a courtesy. You should calculate the nutritional information with the actual ingredients used in your recipe using your preferred nutrition calculator.
If you're looking to buy any of the items I discussed above, you can grab everything but the fresh limes from Amazon. Here are some affiliate links for you.
Coconut Dream Unsweetened Enriched Original Coconut Drink, 32 Ounce Aseptic Boxes (Pack of 12)

Native Forest Organic Premium Coconut Cream, Unsweetened, 5.4 Ounce (Pack of 12)

Thai Kitchen Unsweetened First Pressing Coconut Milk (95% Organic),13.66 -Ounce Cans (Pack of 12)

Nutiva Organic Sugar, Coconut, 1 Pound (Pack of 3)
…and just in case you're digging my popsicle molds (which I LOVE because they're silicone and peel right off of the frozen ice pops in addition to being freezer and dishwasher safe…
Orka Ice Pop Molds, Brown Base
This is NOT a sponsored post, I've just included affiliate links to Amazon.com for the convenience of anyone who -like me- lives very rurally and doesn't have well-stocked grocery stores. If you click on the links and make a purchase, I am paid a small commission. To repeat, this is NOT sponsored, I just really love those products.