Today's Chocolate Dipped Homemade Kahlua Marshmallows recipe is dedicated to my dear friend Joan, who passed away late last week quite unexpectedly. Kahlua and chocolate were Joan's favourite things, so I wanted to combine them in a treat she would love. She fed everyone, and I believe she would approve of remembering her through food. I want to extend my deepest sympathies and condolences to her surviving children and loving family. Joan was a beautiful, vibrant, generous person, and I'm better for my friendship with her.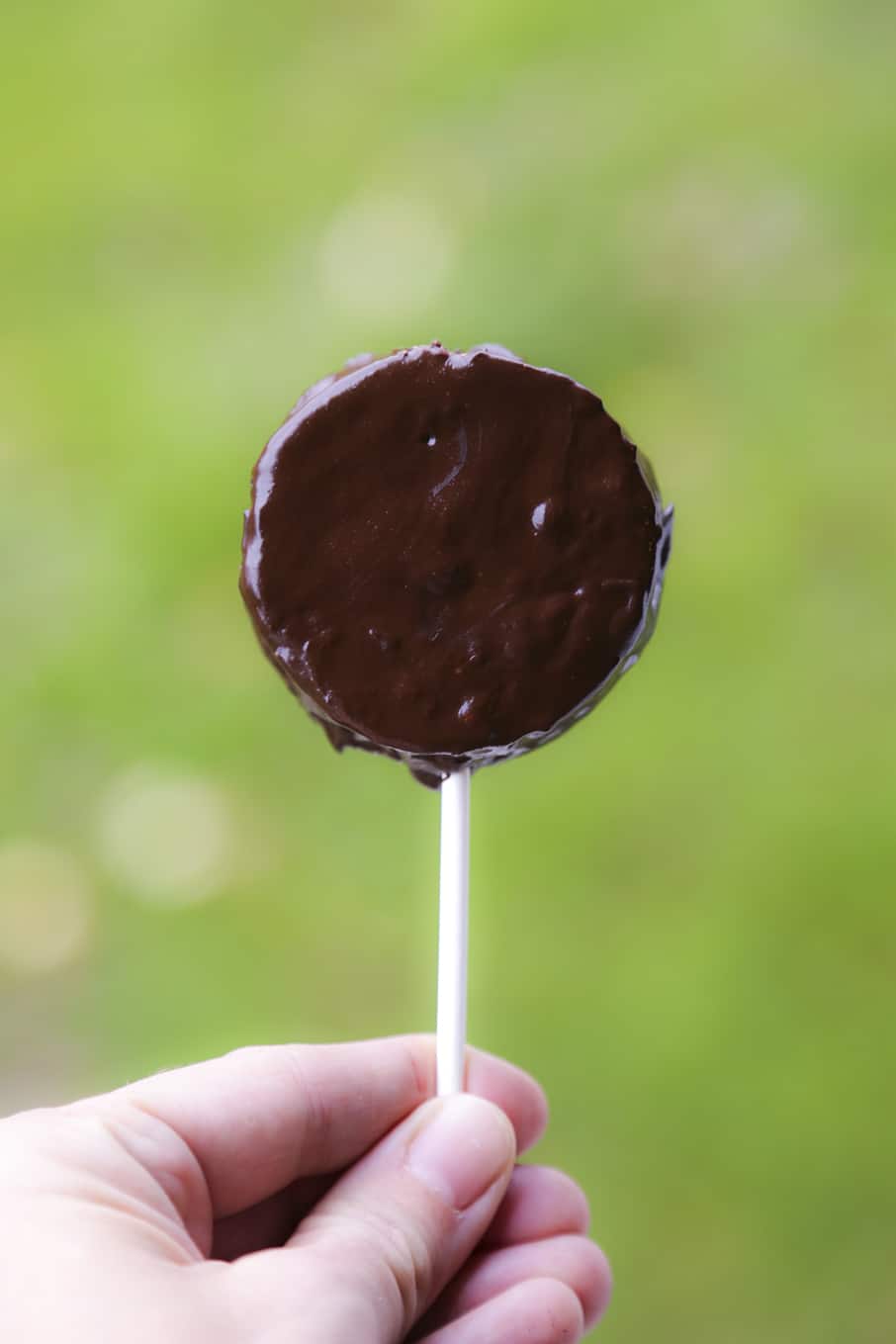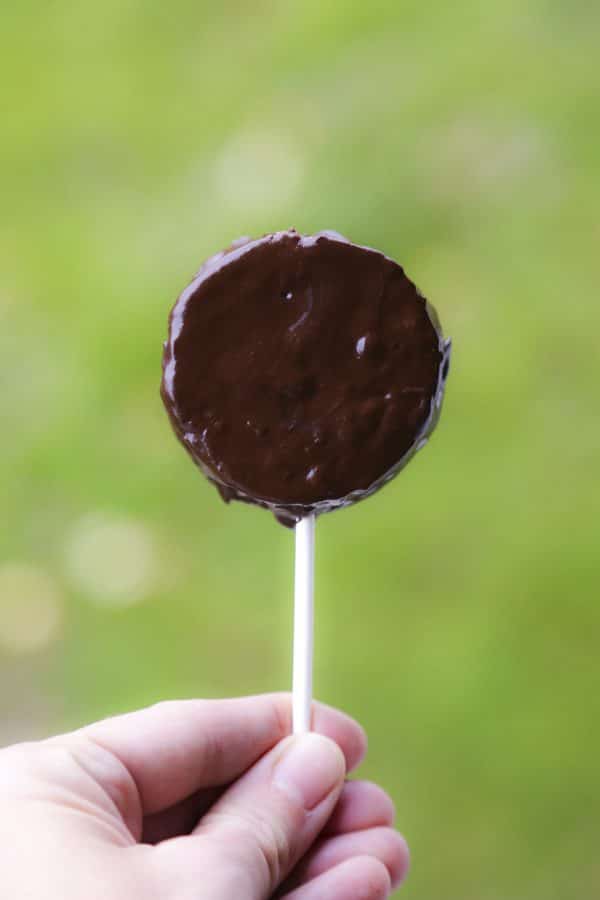 I lost a good friend last week to an unexpected heart attack. I suppose most heart attacks ARE unexpected, but my friend Joan was only 49. FORTY NINE, people. That is far too young. And again, I'm pretty sure that any age is far too young for anyone who outlives someone they love, but still… She is survived by 3 kids, a lot of loving family, and a great many devoted friends. She is also survived by her multitude of readers because Joan was the accomplished food blogger and business woman behind Chocolate, Chocolate, and More and as fun and vivacious and generous as she seemed on her blog, she was 100 times that in real life.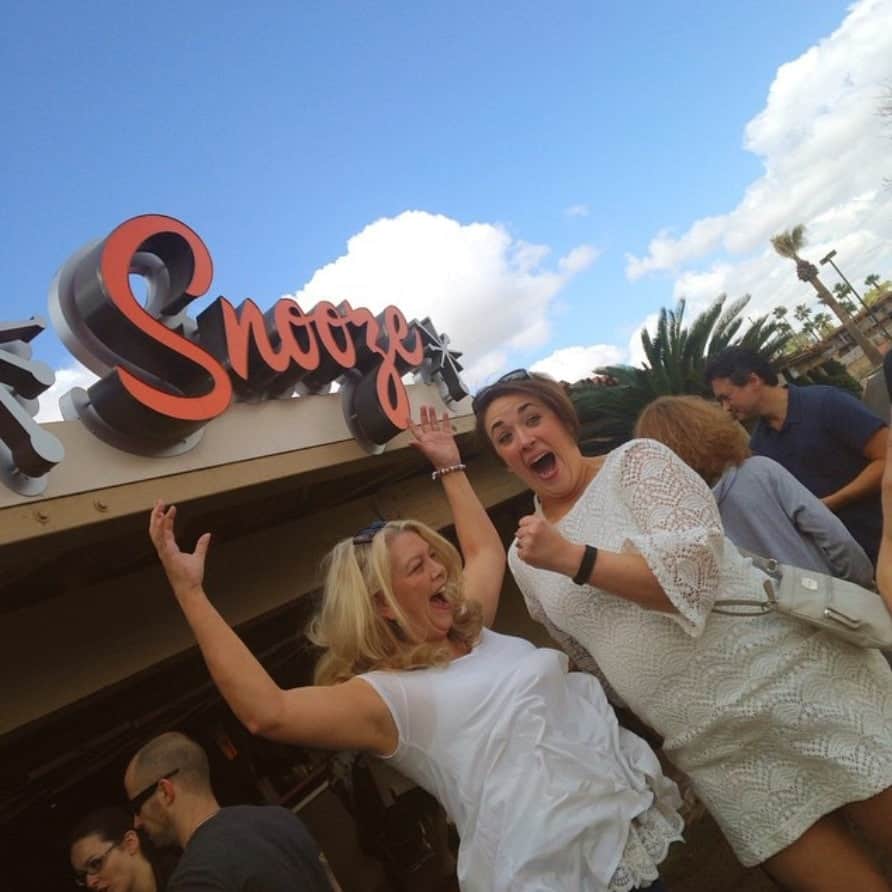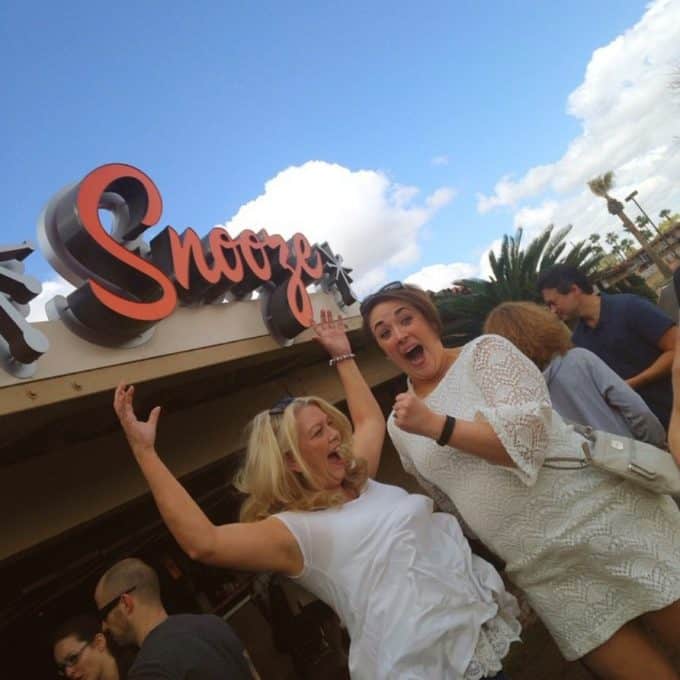 That's Joan on the left and our friend Meseidy on the right. This was on our girls' weekend last April just moments after we shoe shopped before breakfast (and she scored an adorable pair of gold ballet flats) and before we all sidled into the diner –Mary, Christi, Lynne, Joan, Meseidy, and I- and contemplated the delicious menu. We all hemmed and hawed over the choices, taking our time ordering… The server got to Joan who promptly ordered EVERYTHING on the menu, or close to it, so she could share with all of us.
Joan built her business and blog from scratch, like much of her food. She put her everything into it and turned it into a success and a half. The beauty of this wasn't just that she accomplished all of that, but that she was free and generous with her knowledge. If you asked her how she did something or made something happen, she told you without holding back anything. Secrecy wasn't in Joan's playbook. She didn't do Lessipe* in business, cooking, or life.
*Lessipe: deliberately witholding a crucial ingredient when you share a recipe so the recipient's final product won't be as fabulous as yours.
So here's the deal. I wanted to honour Joan's memory by making a recipe that will make me think of her every time I make it. This time of year, marshmallows are where it is at. And since Joan's blog was about all things sweet and chocolatey, it was natural that I dip them in chocolate. But there's a little more. Joan's evening beverage of choice was Kahlua and cream. Kahlua and marshmallows and chocolate? I don't think there's anything about that Joan would've disliked. In fact, I think she would've approved.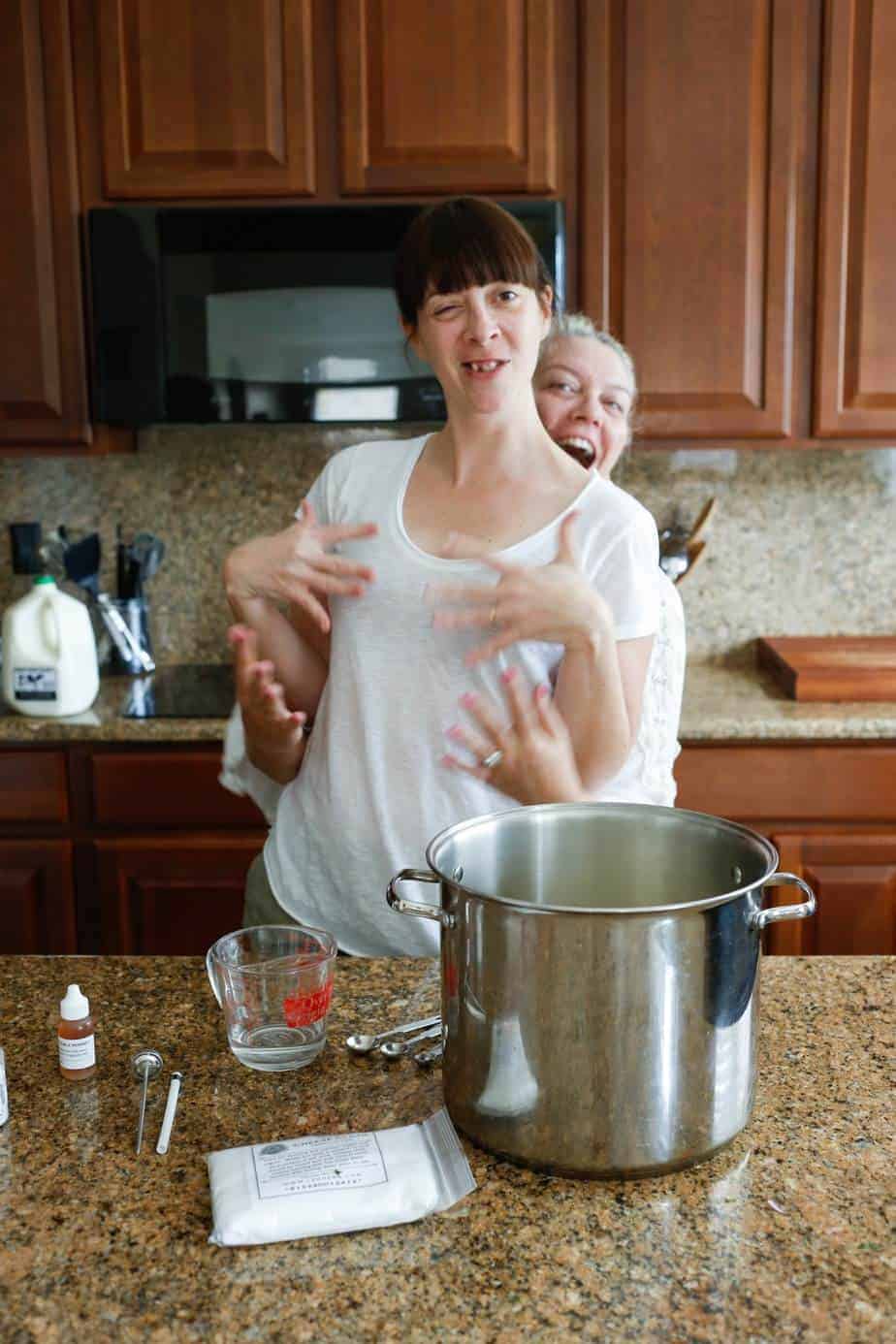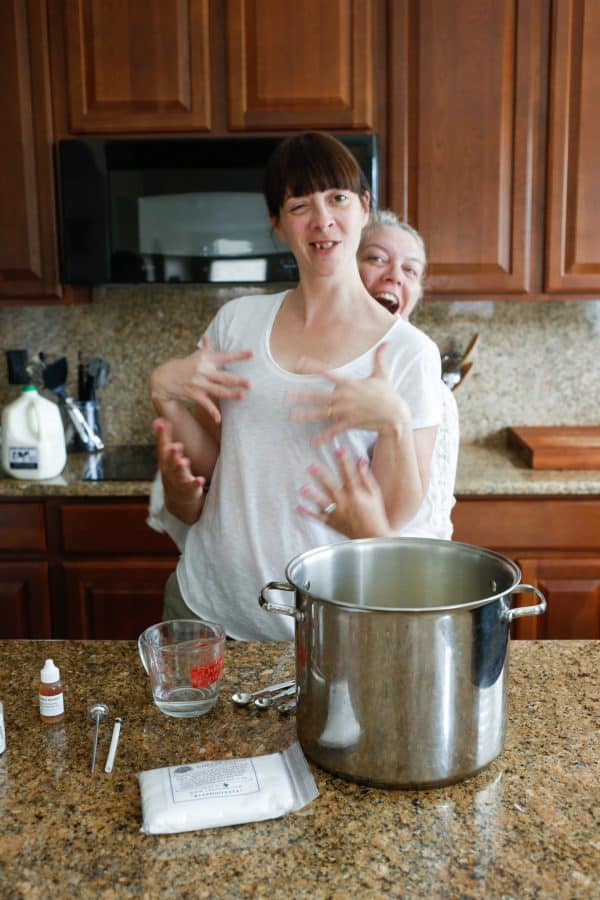 Photo Credit: Mary Younkin
Probably a lot. You are missed, Joan. May you rest well.
P.S. We were making cheese y'all. Behave.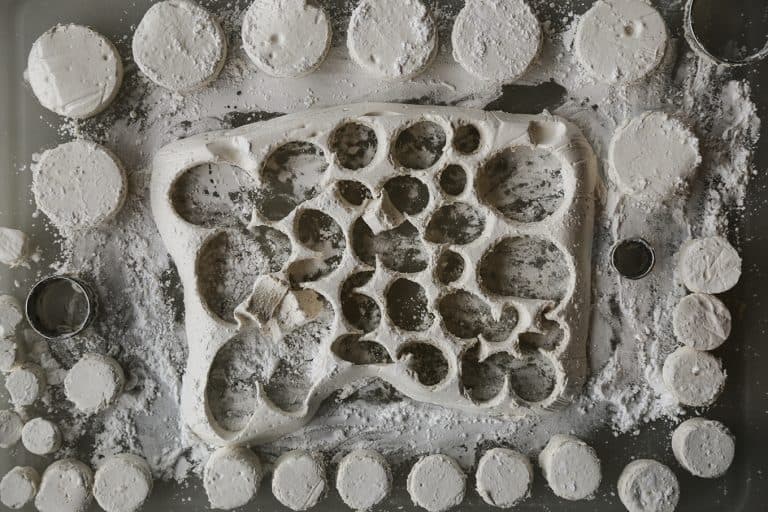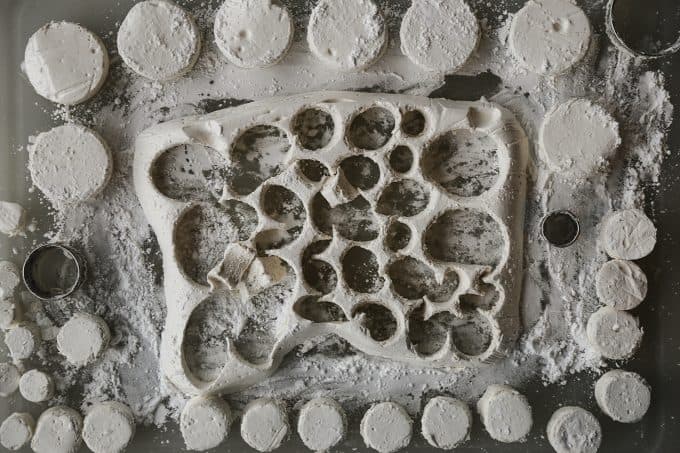 Cook's Notes
If you'd like, you can skewer larger chocolate covered marshmallows with lollipop stick to make them tidier to eat and dip. The easiest way to do this is to dip the end of the lollipop stick in the chocolate before sliding it into the side of the marshmallows. The solidified chocolate helps hold the stick in the marshmallow more firmly.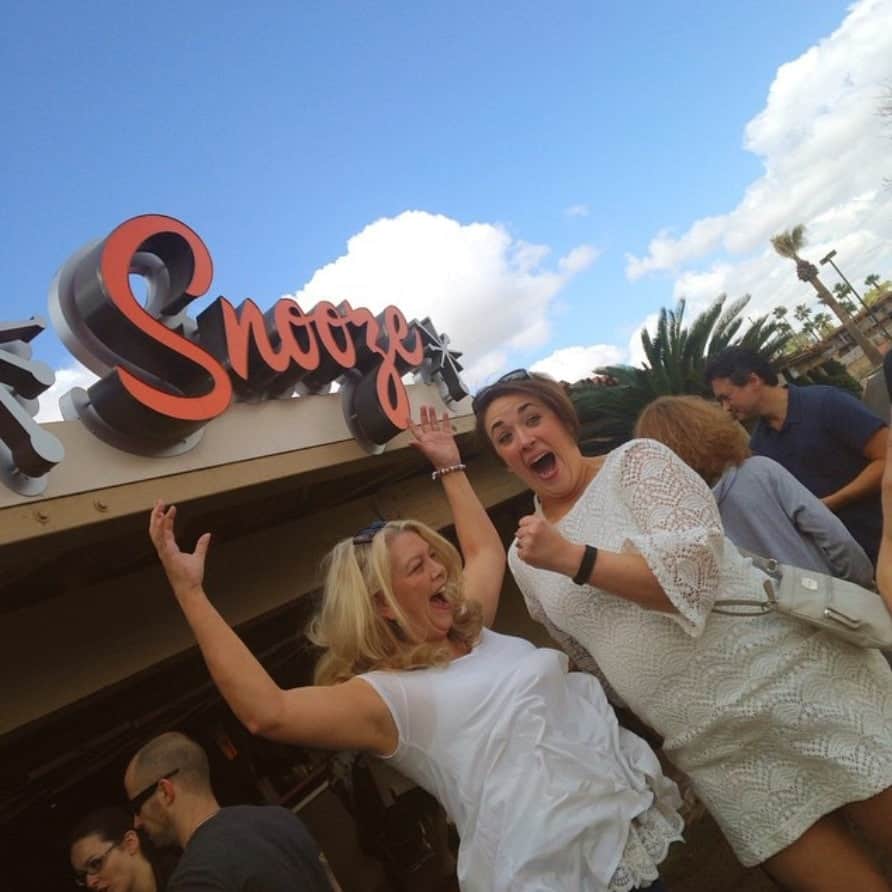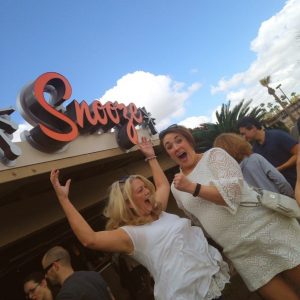 Chocolate Dipped Homemade Kahlua Marshmallows
Rate Recipe
Luscious, pillow-soft, homemade Kahlua marshmallows enrobed in dark chocolate. Perfect for hot chocolate or mocha or just plain nibbling.
Ingredients
For the Kahlua Marshmallows:
.75 ounces plain

3 envelopes of Knox gelatin, unflavoured gelatin

1/2

cup

cold water

2

cups

granulated sugar

2/3

cup

plain light corn syrup

1/4

teaspoon

kosher salt

1/4

cup

Kahlua plus 1 tablespoon

divided

oil

plastic wrap
For the Chocolate Dip:
11/2

cups

dark chocolate chips or chunks

2

tablespoons

extra virgin coconut oil

or shortening

1/2

teaspoon

coffee extract
Instructions
Line 9 x 9-inch or 8 x 8-inch pan with plastic wrap and lightly oil it using your fingers or non-stick cooking spray. Set aside.

In the bowl of an electric mixer, sprinkle gelatin over 1/2 cup cold water. Soak for about 10 minutes.

Meanwhile, combine sugar, corn syrup and 1/4 cup Kahlua in a small saucepan. Bring the mixture to a rapid boil. As soon as it is boiling, set the timer and allow to boil hard for 1 minute.

Carefully pour the boiling syrup into soaked gelatin and turn on the mixer, using the whisk attachment, starting on low and moving up to high speed. Add the salt and beat for between 10 and 12 minutes, or until fluffy and mostly cooled to almost room temperature. After it reaches that stage, add in the remaining Kahlua and beat to incorporate.

Grease your hands and a rubber or silicone scraper with neutral oil and transfer marshmallow into the prepared pan. Use your greased hands to press the marshmallow into the pan evenly. Take another piece of lightly oiled plastic wrap and press lightly on top of the marshmallow, creating a seal. Let mixture sit for a few hours, or overnight, until cooled and firmly set.

Sprinkle a cutting surface very generously with confectioner's sugar. Remove marshmallow from the pan and the plastic wrap and lay on top of the sugar. Dust the top generously with sugar as well. Dip a cookie cutter into confectioner's sugar and cut as many pieces as you can from the marshmallow slab. Depending on the size you use, you can get between 4 and12 marshmallows from one slab. I like them best mid-sized and get 9 marshmallows with my cutter.
To Dip the Kahlua Marshmallows in Chocolate:
Place the marshmallows on a waxed paper or parchment lined cookie sheet. Place the sheet in the freezer for at least 30 minutes, but up to 24 hours before proceeding.

Add the chocolate chips and coconut oil to a microwave safe dish. Microwave on high for 45 seconds, stir, and return to the microwave in 10 second bursts on high, stirring well after each one, until it is perfectly smooth, stir in the coffee extract. Let it stand at room temperature for 5 minutes. Take the marshmallows from the freezer and quickly dip into the melted chocolate, letting excess run off ~OR~ use a spoon to drizzle the melted chocolate artistically over the marshmallow pops. Let them firm up at room temperature. These are good up stored tightly wrapped at room temperature for up to 5 days after being made.
Nutritional information is an estimate and provided to you as a courtesy. You should calculate the nutritional information with the actual ingredients used in your recipe using your preferred nutrition calculator.
How you can help remember Joan and help her family:
It's simple. If you continue to visit Joan's site, you will be helping generate ad revenue for her three children who survive her. Joan often talked about wanting to provide for herself and her kids through her blog. You can help that legacy by simply visiting her site. You'll benefit, too, because Joan had a wealth of fantastic, reliable recipes.