I am straight up, solid obsessed with nut milks. The nut milk obsession comes from a weird place. I don't drink cow's milk. I cook with it, my kids love it, I just plain can't drink it. It makes me ill. I love creamy things, though, and so the wide availability of alternatives to dairy milk has been a wonderful thing for a gal like me. My favourite non-dairy milks have come from Silk for years, but recently they brought my most favourite of all to market; Silk Cashewmilk. Oh my word. It's so creamy and rich! I add it to chai lattes, smoothies, and everything where you would add a splash of dairy milk.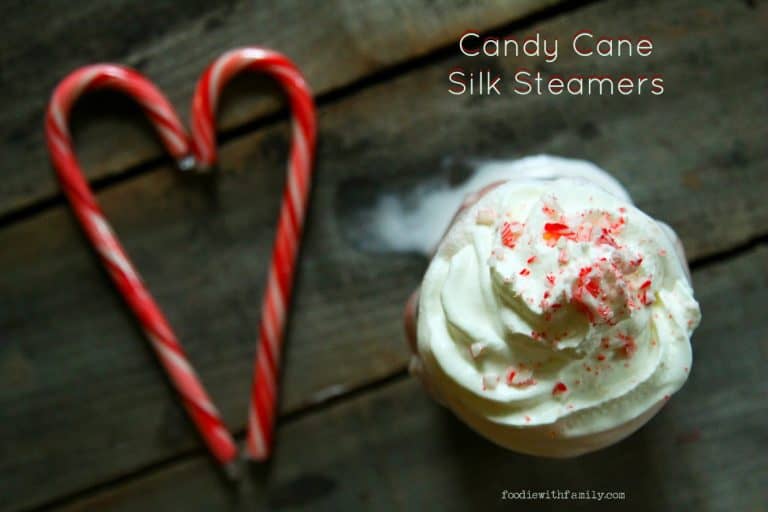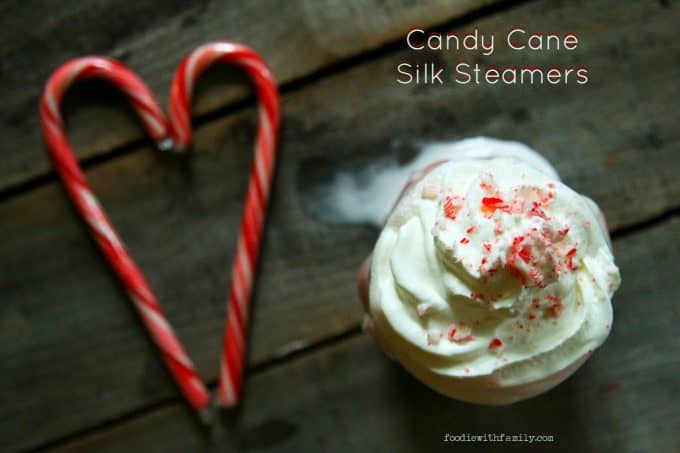 This being very nearly winter and almost Christmas, I wanted to make a festive drink to warm my kiddies up when they came in from sledding, so I thought Candy Cane Silk Steamers were in order. It was as easy as 1-2-3 to whip a couple candy canes into dust in the blender, add a splash of Silk Cashewmilk and some Mega Vanilla Syrup, and blend until hot and frothy. Into a cup it went where it got a generous cap of whipped cream (dairy in our house, but you can use coconut cream or non-dairy topping) and a pinch of crushed candy canes. Voila! Festive, party-perfect Candy Cane Silk Steamers; a rich, indulgent tasting, vanilla and peppermint steamed milk drink that warms you from the inside out.
To say the kids drank the Candy Cane Silk Steamers is a grand understatement. Hoovered? Inhaled? Those might be more apt.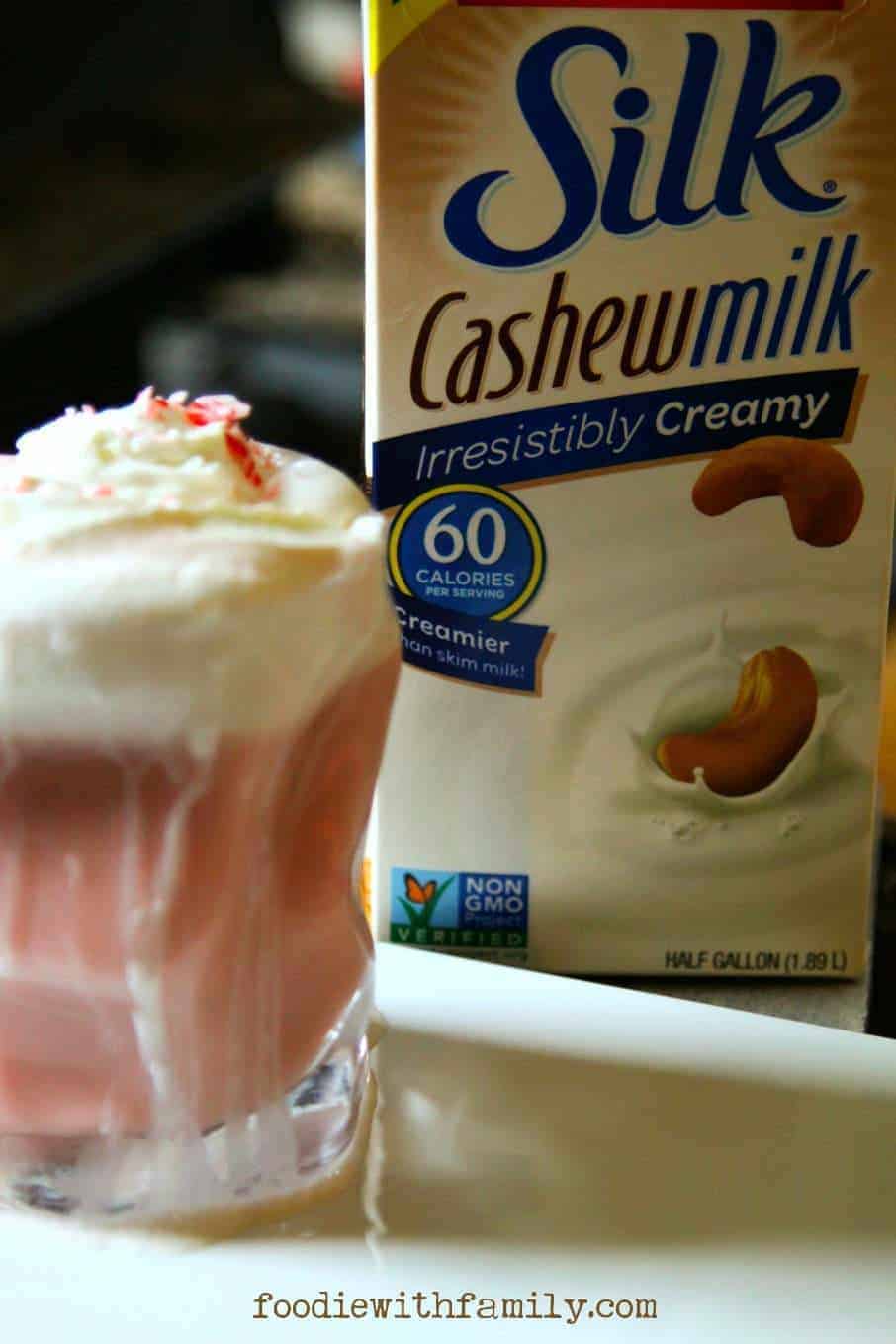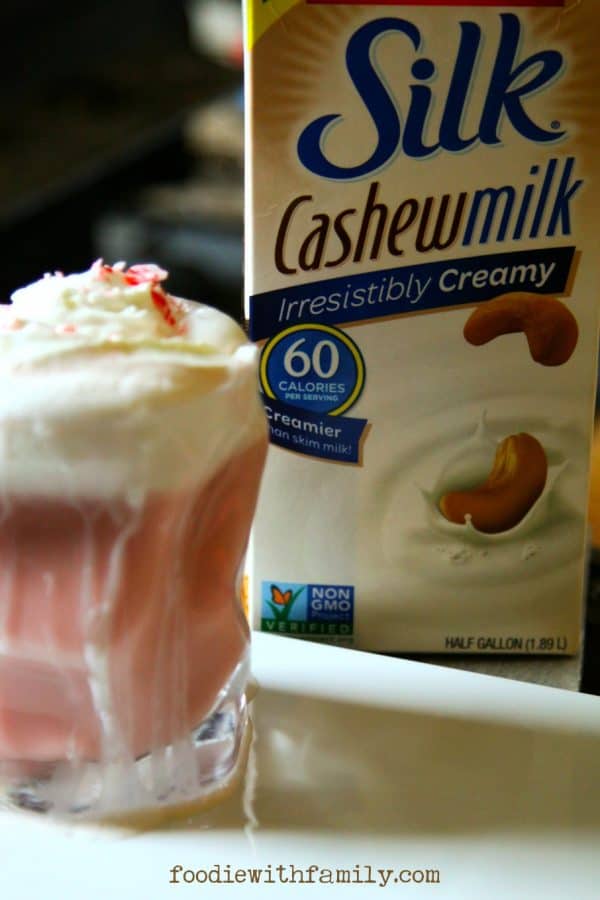 To learn more about Silk Cashewmilk and their family of products and get an instant coupon, please sign up for their e-newsletter. After you try it, come visit the Silk facebook page to let everyone know what you thought of Silk Cashewmilk!
Cook's Notes
I used Silk Original Cashewmilk in this recipe. If you use unsweetened, you may wish to adjust the amount of Mega Vanilla Syrup you use in it.
If you prefer, you can substitute 10 drops of Vanilla Creme Stevia for the Vanilla Syrup
I made this from start to finish in the blender. If you do not have a blender, you can crush the candy canes in a plastic bag using a rolling pin or mallet and then add them to the Silk Cashewmilk in a saucepan over low heat, stirring until dissolved and steam rises from the surface of the milk. This will not become as frothy as the blender version, but will still be delicious.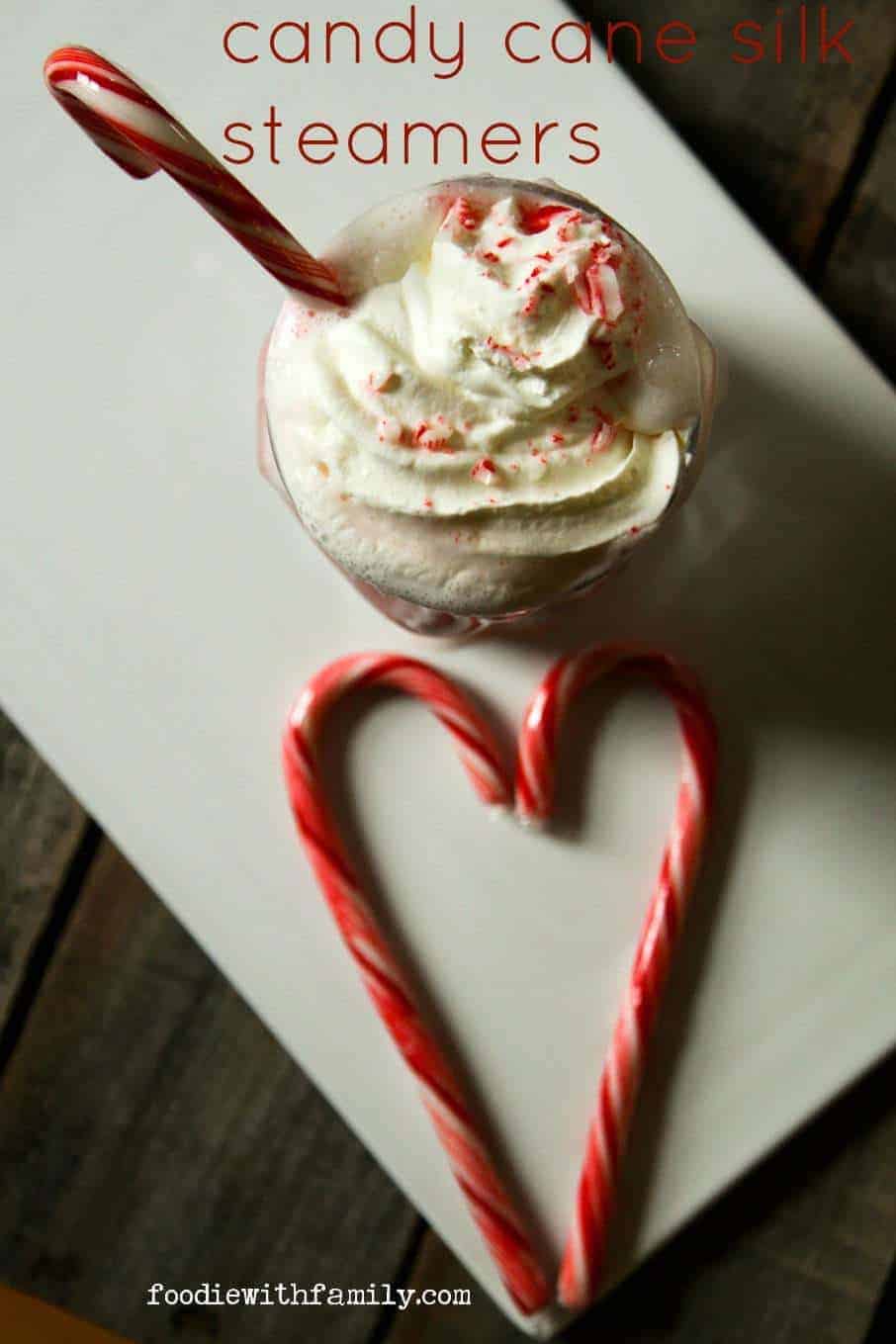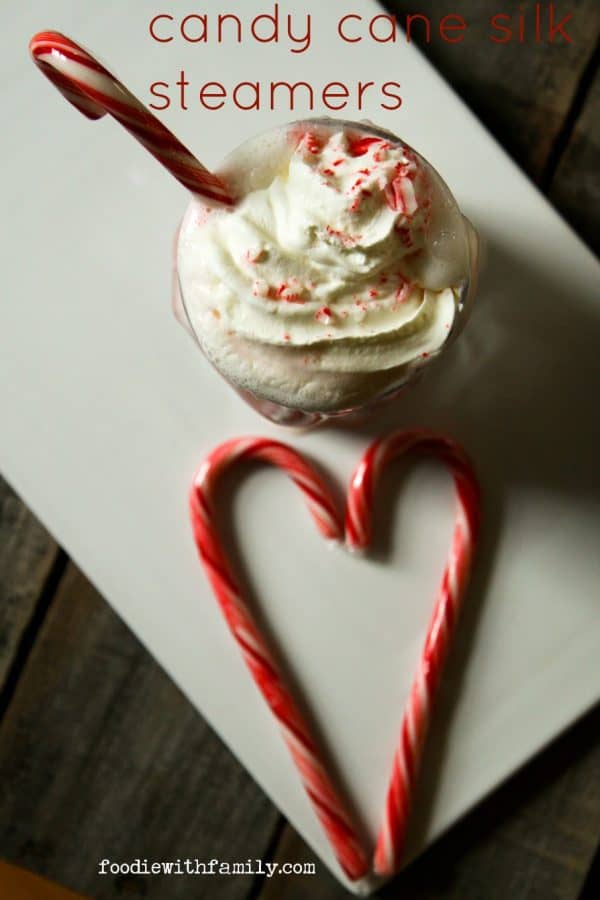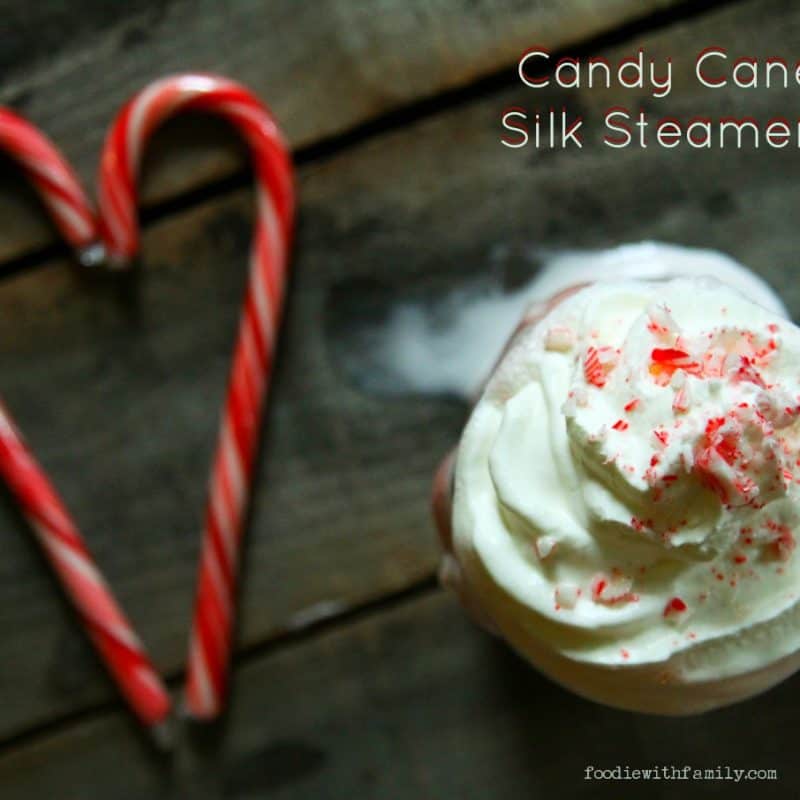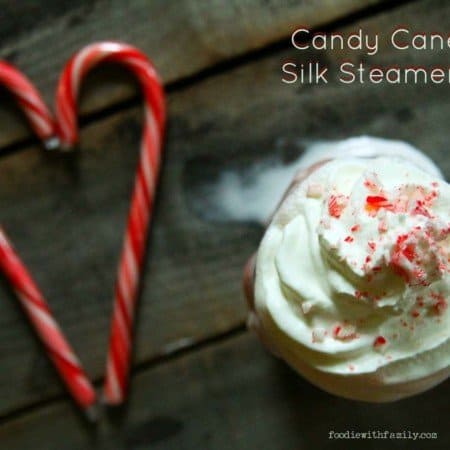 Candy Cane Silk Steamers
Ingredients
4

candy canes

divided

2

cups

Silk Cashewmilk

2

tablespoons

Mega Vanilla Syrup or 10 drops Vanilla Creme Stevia
Optional:
whipped cream or non-dairy whipped topping

additional crushed candy cane for garnish
Instructions
Unwrap the candy canes and break two of them into pieces and add to the carafe of a blender. Fix the lid firmly in place and blend on HIGH until powdered. Let the dust settle for a minute before removing the lid, then add the Silk Cashewmilk and Mega Vanilla Syrup or Vanilla Creme Stevia. Replace the lid and blend on HIGH until steaming hot, about 3 minutes. Divide between two glasses and add a remaining candy cane to each glass as a stir stick. If desired, add a generous cap of whipped cream or non-dairy whipped topping and garnish with a pinch of crushed candy canes.
Nutritional information is an estimate and provided to you as a courtesy. You should calculate the nutritional information with the actual ingredients used in your recipe using your preferred nutrition calculator.
This conversation is sponsored by Silk. The opinions and text are all mine.