Visit our Bread Recipes page for more fantastic homemade breads!
Everyone needs a go-to recipe. I mean the kind of recipe you can rely on when you're hosting unexpected dinner guests in a couple hours and can't get to the store. Or the sort of recipe that rescues your hiney when you've spent the entire day on one subject with the kids (for my fellow homeschoolers) or running around to five hundred million different places (for everyone) and haven't spent two minutes thinking about dinner. I'm talking about the recipe that can be made entirely from pantry staples. I refer to the chameleon recipe that goes with everything. I am telling you about (drumroll please…) Asiago Herb and Garlic Bread.
We've been doing standardized testing this week for the big boys and lemme tell you, they've not been thrilled. They stress over questions they don't know even though I've told them repeatedly that they are expected to miss things on a standardized test. I have no idea whatsoever where they got their perfectionist tendencies. I am so sanguine and never, ever obsessive compulsive over results.*
*I'd like to throw an idea out there for any braniacs or creative types who read my blog. Could someone PLEASE come up with a 'Sarcastic Font' that could be used universally? And then could you do the work to get it accepted, recognized and widely used? It would be so much easier than italicizing every other word when I'm trying to force my keyboard to drip sarcasm… Thank you!
During testing week, the boyos require a little more, er, understanding. They're cranky with themselves, crabby with The Evil Genius and me, and absolutely foul-tempered toward each other. I've only found two things that ameliorate some of the short fuses; food and one VERY effective threat*. Both approaches need to be used for either of them to work well. The food has to be served much like Chicago style voting; early and often. And the threat? Well, don't judge me until you've walked a mile in my Crocs, but I threaten to make them sit on the couch facing each other while holding hands and singing, "Kumbaya". It works like a charm. (Another friend recently informed me that she made her now grown sons hold hands in a circle while reciting, "How blessed it is when brothers live together in unity." I'm keeping that one handy for future reference.)
Oh, how the food flowed this week… And by the time we got to evening before last, the cupboards were showing the strain. Naturally, I hadn't planned anything for dinner and I realized this at 3 o'clock. ACK!
The inspiration for this bread comes from a recipe that I've been preparing for years: Cuban Bread (from 'The Tightwad Gazette: Volume II', Amy Dacyzyn). This recipe always appealed to me because it is prepared, rested, baked and ready to stuff in my face in an hour and a half. It has a simple, honest bread flavor that just happens to be very budget friendly. And that made it the perfect candidate to accompany a quick, monstrously huge pot of spaghetti last night. But last night, simple honest bread just wasn't cutting it for me. I wanted something spectacular… And messing with the recipe yielded one of the most delicious breads I've ever had. Ever.
The addition of indecent quantities of Asiago cheese, Italian herbs, and garlic turned humble Cuban Bread into the most gorgeous brown, cheese-crusted and cheese-studded, herbed, garlic bread I've ever had the pleasure of tearing apart with my teeth. We consumed all but five slices of the bread in less than twenty minutes. It was so good that I dreamed about it. The next morning I used the remaining slices of bread to make "Toads in a hole" for breakfast. Then I started another batch of the bread. It was done and out of the oven just in time to send a loaf home with my kind-hearted and prolific-gardener friend, Deb,  who brought some extra seedlings she had started for our garden.
I don't want to hear anyone saying, "But I don't bake bread!" This bread is so easy to make that it is almost impossible to mess up. I'm serious. You can mix it by hand, in a stand mixer or in a food processor. There's no preheating the oven or multiple rises to this bread. It is as easy as it gets. But, oh, the payoff!
I refuse to tell you how many batches of this bread I've made since Monday. We've eaten it plain (if such a loaf can be called plain), buttered and/or as toast. You've never tasted such toast as that made with this bread, I tell you! My backside is evidence of how many slices of this bread I've consumed while sitting at the table proctoring tests…
…But tests are now done! I'm in proud Mama mode with both the kids and this bread. If you've just finished up the school year drop me an email or find me on Facebook. I'm there. Even if only to freak my kids out a little. No kids? Send me a picture of pets, your favorite book or a loaf of freshly baked bread! I love you hear from you all.
And I'm in the mood for celebrating. I'm going to whip up another batch of this bread but I'm feeling pretty punchy and I'm not sure that'll suffice. Hey! A giveaway might just do it… So, to celebrate the end of this round of schooling, the end of testing and the discovery of Asiago Herb and Garlic Bread I'm going to give away a bunch of goodies!
This Calphalon Commercial Hard-Anodized 12″ Everyday Pan with Lid! This is my favorite pan in my kitchen. I use it *gasp* everyday! Were those Calphalon folks clever when the named it or what? It can't be beat for versatility and it's heavy enough to stop an intruder when applied to the intruder's head. It's suitable for stovetop, oven and broiler cooking. I make spaghetti sauce, baked fish, bacon, and all other sorts of things in it. Since it's hard-anodized it's non-reactive and it doesn't absorb or impart odors or off flavors.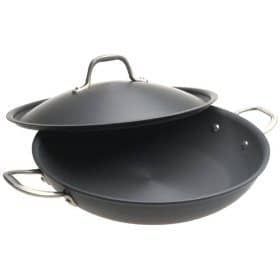 …and since I'm still feeling giddy, I'm also giving away a copy of the book that inspired the heaven-sent bread: The Complete Tightwad Gazette, by Amy Dacyzyn. This book is the last word in thrifty living. While no one really expects to adopt EVERY suggestion in the book, there are countless tricks and common sense approaches to cutting the fluff from a budget. It's an awfully helpful and  nice resource to have on the shelf.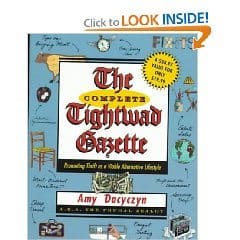 While I'm at it, I'll throw in one of my favorite, low-tech kitchen gadgets: The Oxo Pastry Scraper (bench knife). This little thing separates bread dough, cleans up gummy countertops, helps remove recalcitrant pastry crust or cookie dough from surfaces and whacks a calzone in half in less than two shakes of a hummingbird's wing.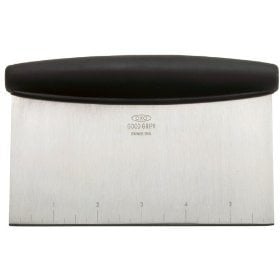 Want to enter? Details are after the recipe!
For a photo-free, printer-friendly version of this recipe, click here!
Asiago Herb and Garlic Bread
Ingredients:
6 cups all-purpose flour
1- 1/2 cups plus 2/3 cup grated Asiago cheese, divided
2 Tablespoons dry yeast
2 Tablespoons sugar
1 Tablespoon salt
1 Tablespoon dried Italian Seasoning
1 teaspoon dried Rosemary
1 teaspoon crushed red pepper flakes (adjust up or down according to heat preference)
1 teaspoon onion powder
1 teaspoon garlic powder
1 teaspoon minced fresh garlic (optional)
2 cups hot tap water (around 120-130 degrees)
4 Tablespoons extra virgin olive oil, divided, plus a little for the bowl
In a large mixing bowl, whisk together flour, 1-1/2 cups grated Asiago, yeast, sugar, salt, Italian seasoning, rosemary, red pepper flakes, onion and garlic powder.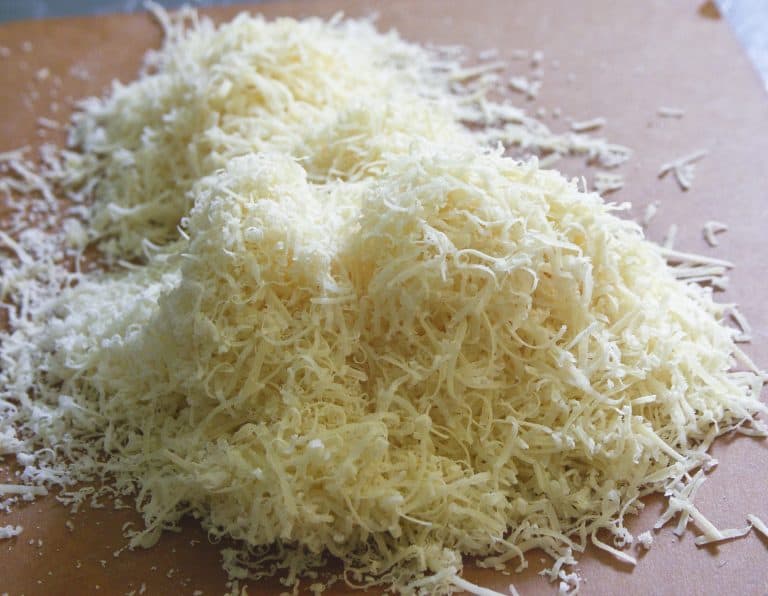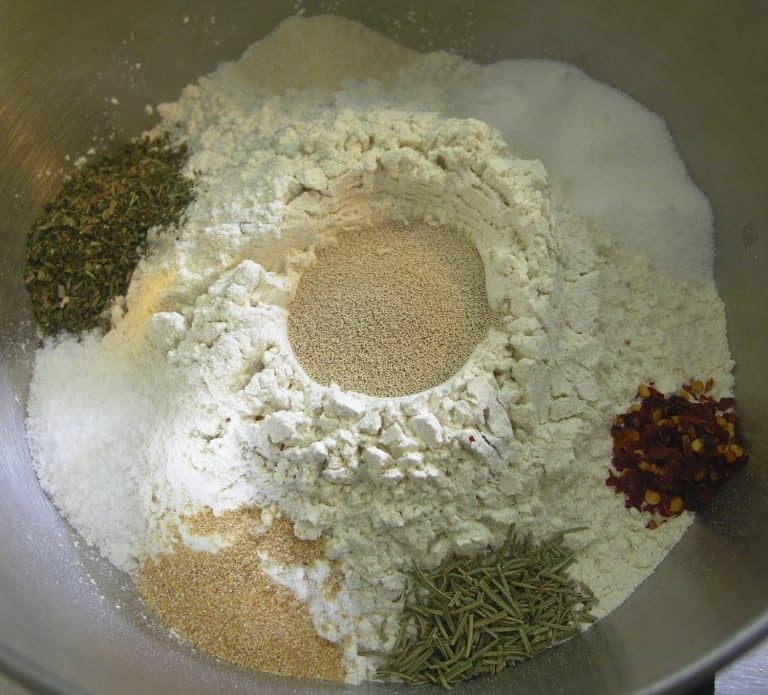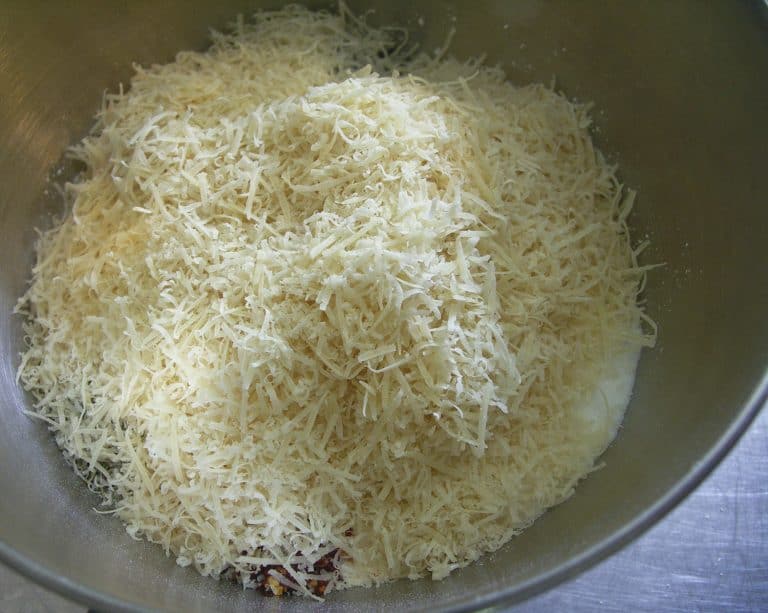 (If using a food processor, simply add those dry ingredients to the food processor bowl and pulse 5 times.) Pour in the hot water and stir 100 times (That is equal to 3 minutes with a stand mixer fitted with a dough hook. If using the food processor, drizzle the water in while the machine is running until the dough forms a ball.)
Knead the dough for 8 minutes (If using stand mixer with a dough hook, allow to mix on low for 4 minutes. If using the food processor, allow the ball to spin 20 times.)  Form the dough into a rough ball.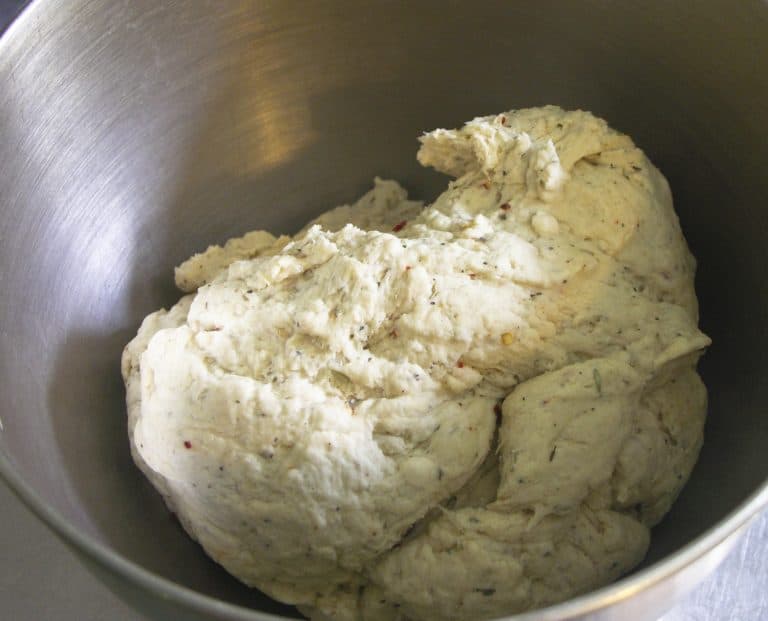 Drizzle some olive oil into a bowl. I just carry on using the mixing bowl of my stand mixer. Feel free to dirty another dish, though…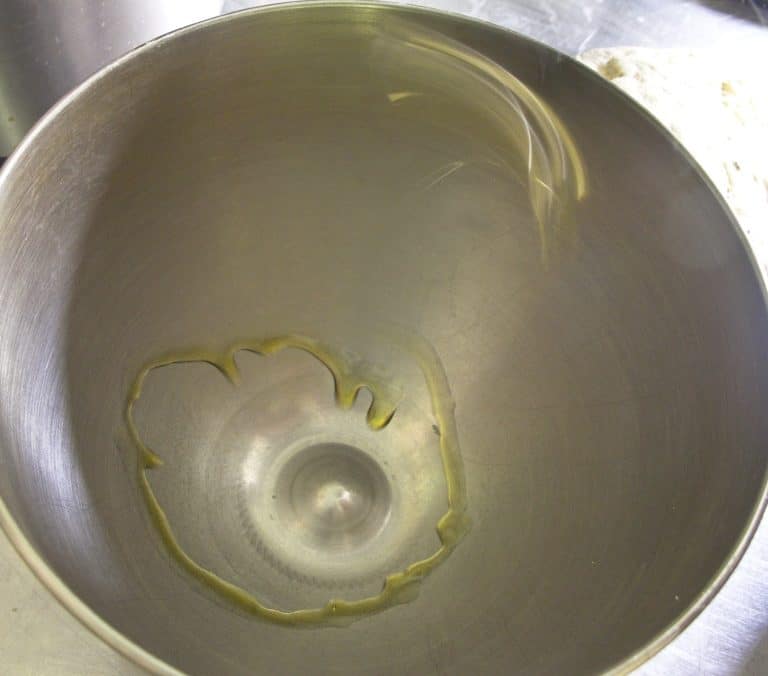 Place dough into the bowl and flip over, so both sides are lightly coated with olive oil.
Cover with a damp tea towel or paper towel.
Allow to rise for 15 minutes. After 15 minutes, the dough will be puffy.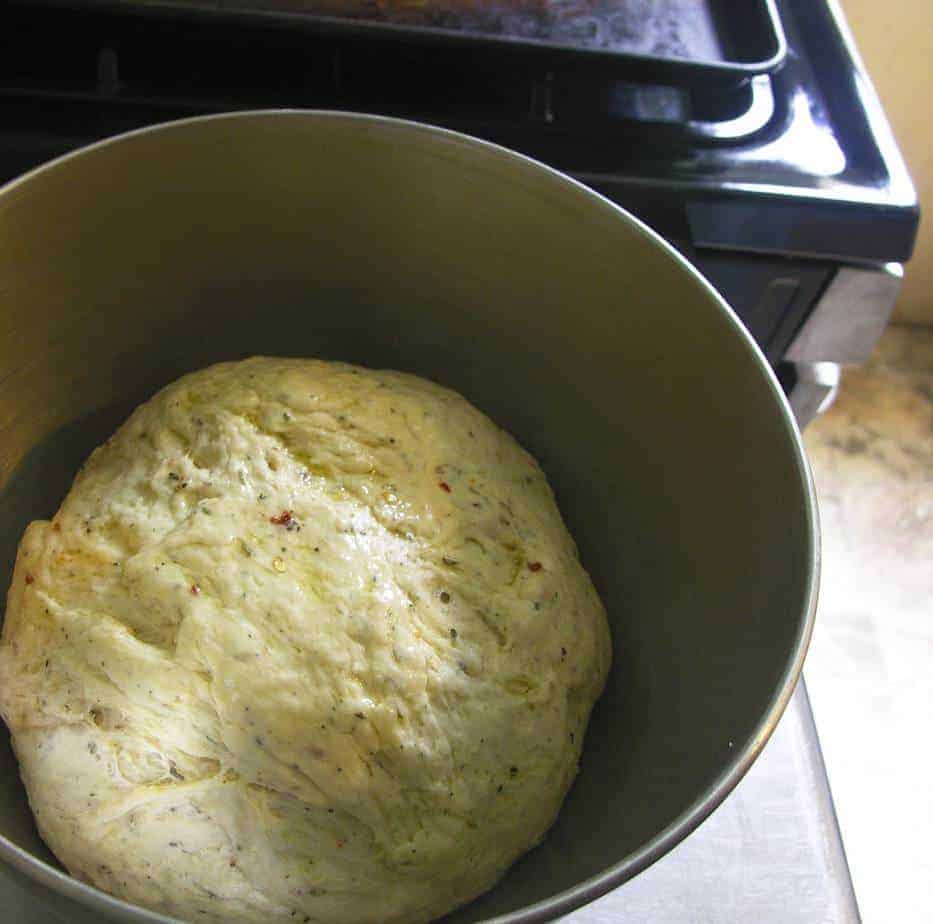 Punch down dough.
Divide into two equal pieces. Form the dough into rounds. To make a nice tight ball,  pull the top of the dough over and down the sides of the wad of dough. Then, tuck under the excess. Voila! Tight dough balls! Place about 6 inches apart on an ungreased, rimmed baking sheet. Gently pat the dough rounds down so they are relatively flat on top.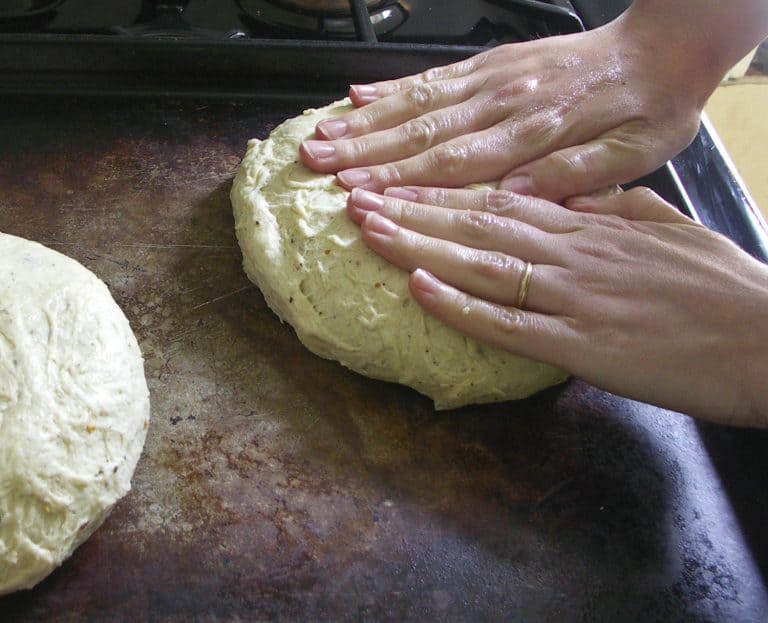 Use a sharp knife to slash an 'x' about 1/4″ deep over the tops of the loaves.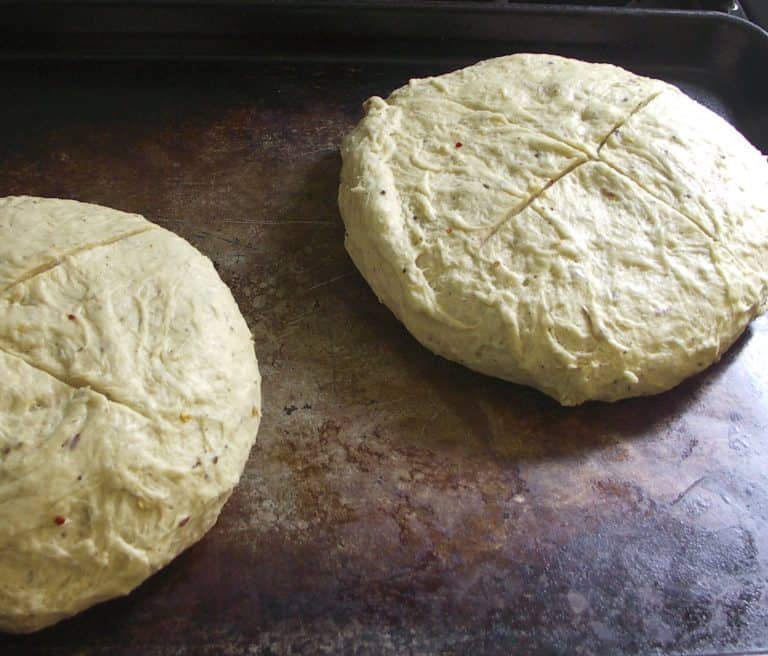 Drizzle each loaf with about 2 Tablespoons of olive oil.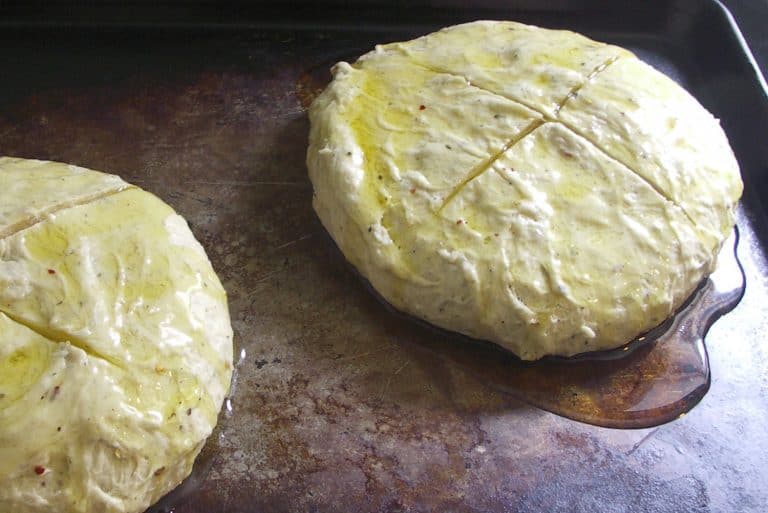 Then top each loaf with about 1/3 cup additional grated Asiago. Really pack that cheese on there. I wouldn't judge if you decided to go with more like 1/2 a cup…
This is DEFINITELY one time when less is NOT more! (Go on. Put more cheese on that dough!)
Place baking sheet in a cold oven over a cake or loaf pan filled with hot tap water.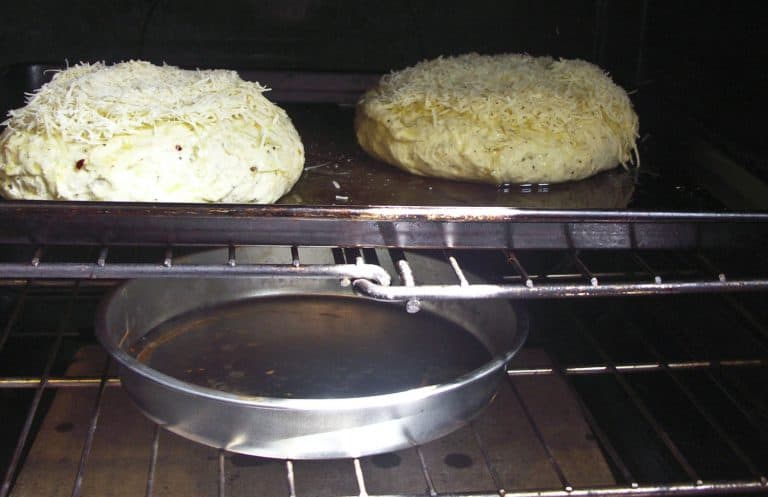 Set oven to 400°F. As soon as you turn the oven on, set your timer for 40 minutes. Begin checking the bread when the timer goes off. If  it is still light colored, pop it back in the oven. You may need as much as 10 more minutes.If bread is a gorgeous deep golden brown, remove it. See this loaf? It's perfect in every possible way except for one. That one is that I haven't eaten it yet.
Remove the bread and serve hot, warm or room temperature. This is one bread that tastes great any way you slice it!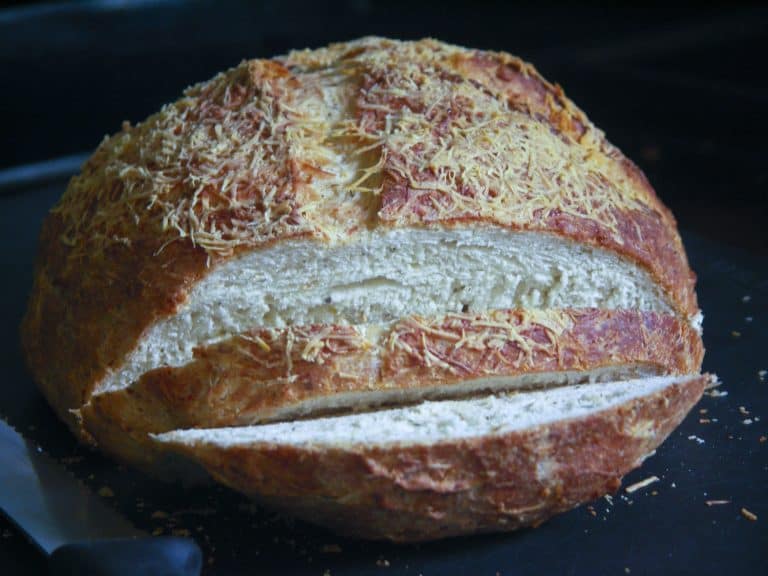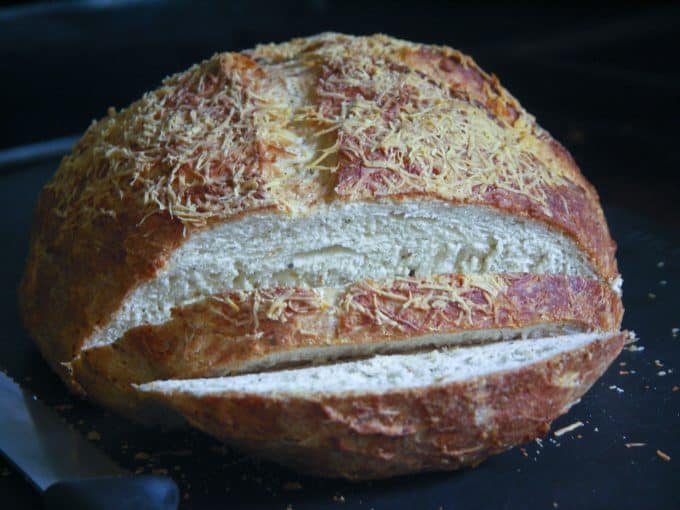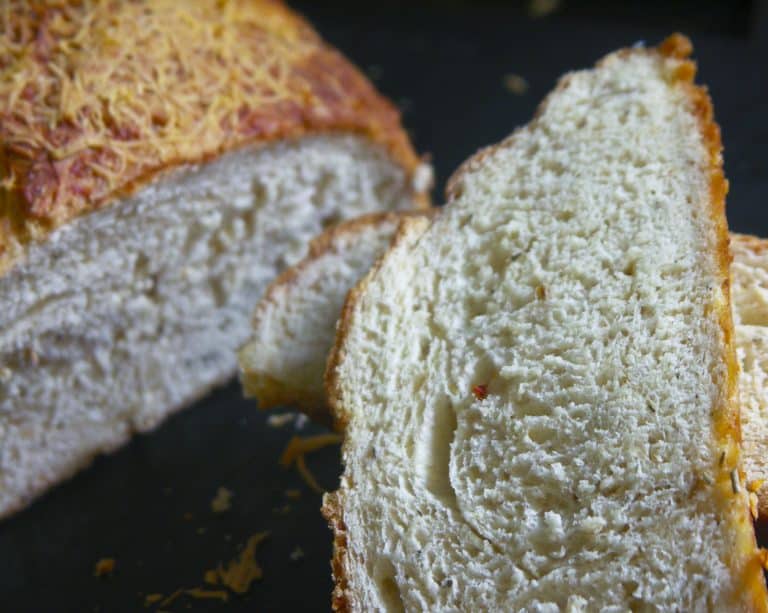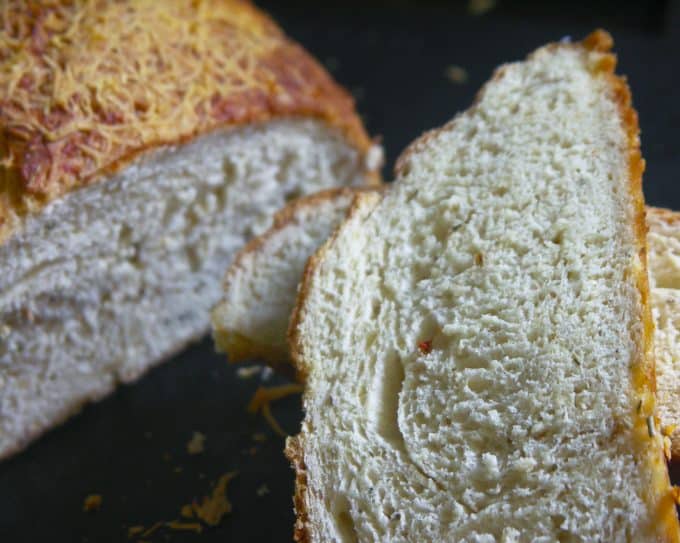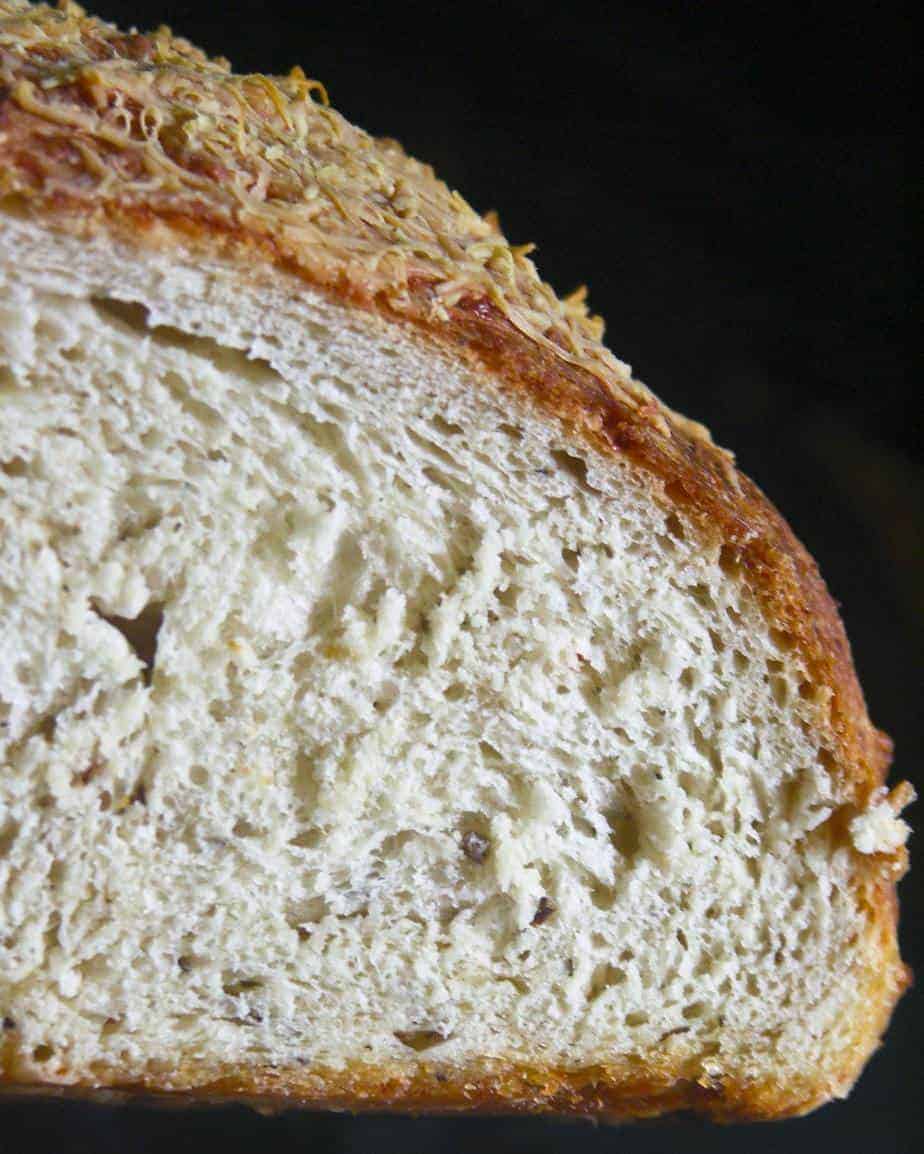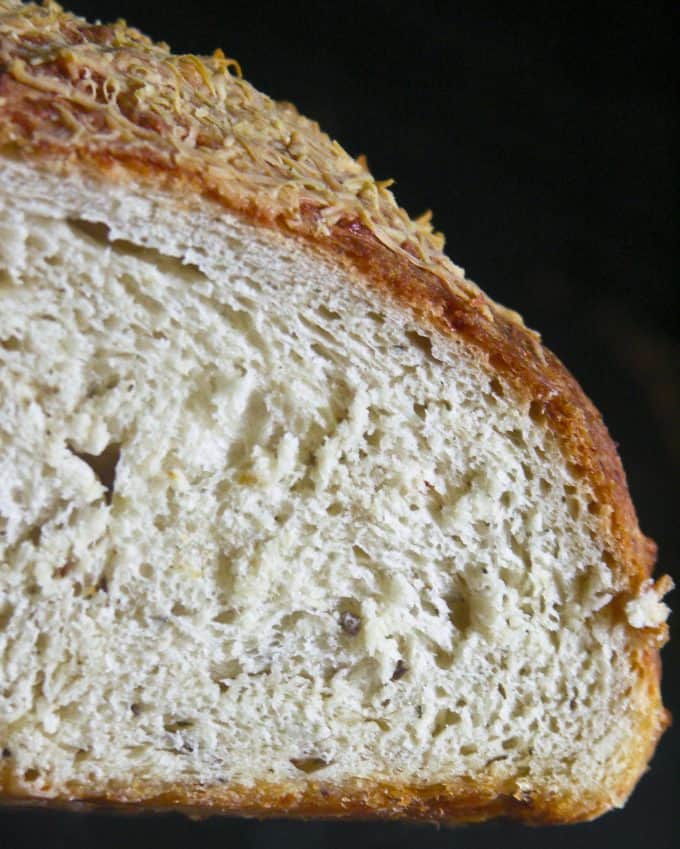 Save
Save
Save