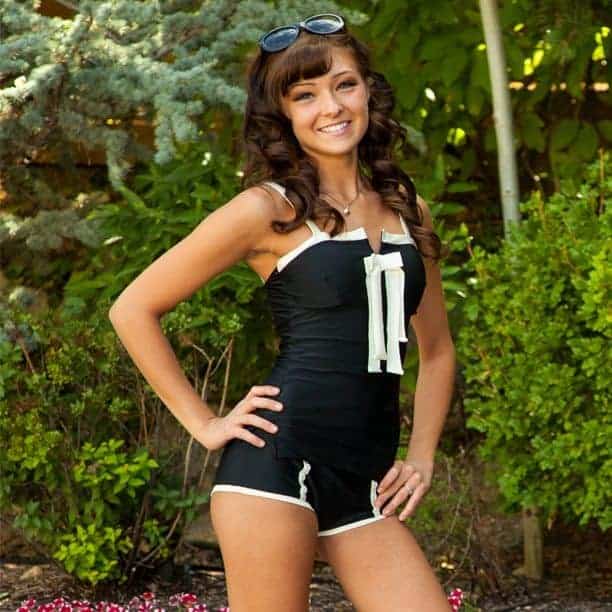 I have something so fun to share today! I was approached by the good folks at AlbionFit to see if I'd be interested in receiving a swimsuit and some workout gear to review and a $175 gift card to give to one Foodie with Family reader. I looked at their website and then flew back to my email tab to say yes.
Have you ever seen their stuff? That swimsuit up top is the one I ordered. I have to admit something to you.
I haven't willingly worn a swimsuit in public in years. This is mainly due to the fact that I have had a pregnant or post pregnancy body for quite some time now. Yes, my baby is seven years old. What's your point? Doesn't it take twice as many years as months that you were pregnant to regain your pre-pregnancy body? I'm pretty sure that's what I heard. That means that I have another eleven years before I should be expected to be fit again. Right? In the meantime, I haven't been able to find a swimsuit that flatters my more well-rounded figure and is still relatively modest, so I swam in an old lady swimsuit (NOT CUTE) or cut-offs and a t-shirt (like Tobias's never-nudes from Arrested Development.)
Makes me a great person to review a swimsuit,  right? Here's the thing, though. When I took the swimsuit out of the package and tried it on, not only did I not look horrid, but I looked cute. It held me in where I needed to be held in (I'm looking in your direction, Stomach.) It covered parts that I don't like to have hanging out (…this means you rear and bosom.)
Most importantly -and I can't emphasize this enough- I felt pretty in it. That swimsuit is worth its weight in GOLD people. It's got an old time Hollywood glamour thing going for it and I love it. I've worked this swimsuit pretty hard already (regular lap swimming at a local pool) and it's holding up like a champ.
That's not all then sent for me to try out, though. You all may or may not know that I'm a Pilates fanatic. It's true. I'm as hooked as hooked can be on it, and up until recently, I was wearing a pair of tatty old yoga pants that had a pretty good sized rip in an unmentionable place. When I started attending classes at a local Pilates/Dance studio, I knew the old pants couldn't come with me (because I'm not a creepy flasher) and my workout clothing from AlbionFit arrived just in time to save me from ignominy.
Check out these goodies. (None of these is me… just saying… Not that you'd confuse us… Oh never mind- just look at the pretty clothes!)
These pants are on my lower half at every Pilates class I attend. They stretch and move and support marvelously. I'm going to be ordering another pair in black for sure.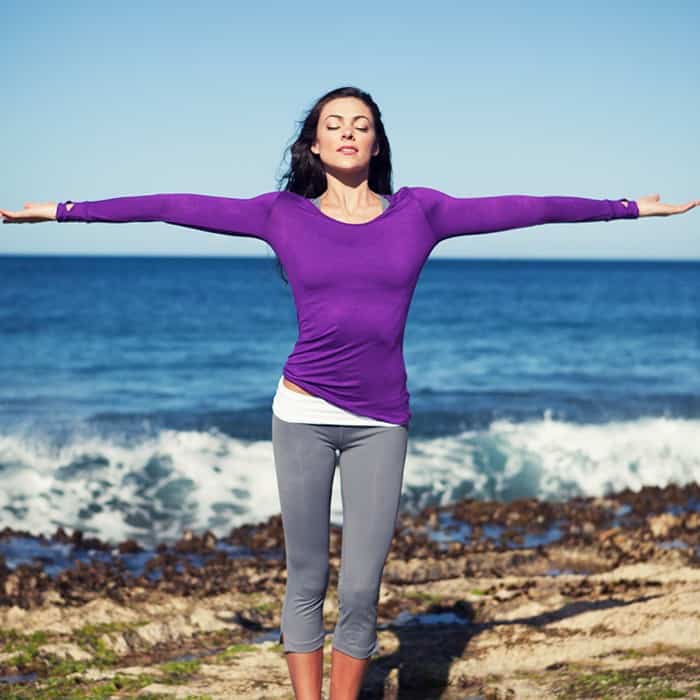 This Go-Long top with thumbholes somehow manages to be adorable and one of the most comfortable things I own all at the same time. With warmer weather on us, I throw this on over whatever I'm wearing in the cool mornings and evenings. I got fuschia because, well, I like pink things.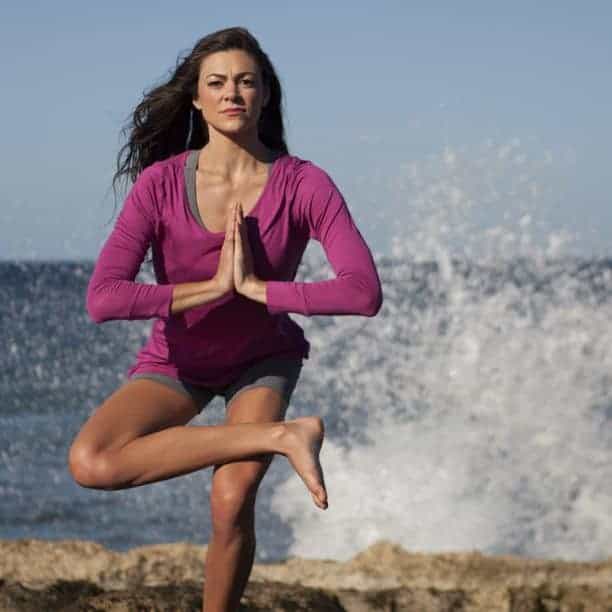 Now let's talk tank tops, shall we? I hadn't ventured into the arena of workout-specific tops before getting the next two tops I'm going to show you, but I won't be going back now. The Love Racer tank in seafoam and the Uline Top in White and Graphite are so ridiculously adorable I actually went INTO a store in PUBLIC after my last Pilates class and didn't feel like a total tool. I was sweaty, I was stinky, but dangit, I was cute.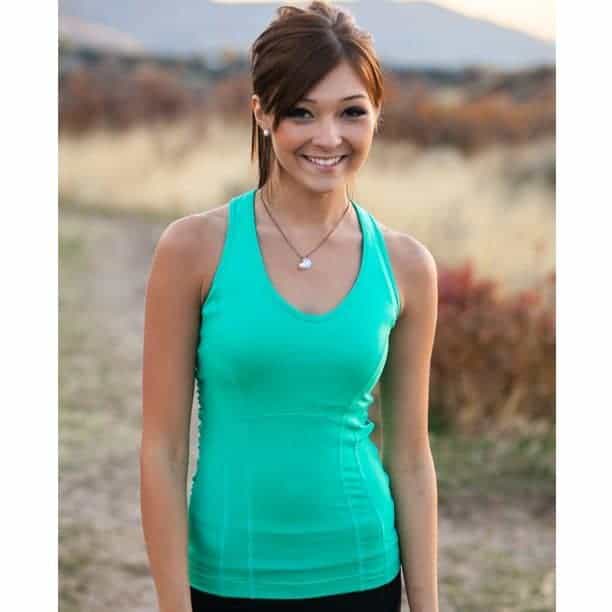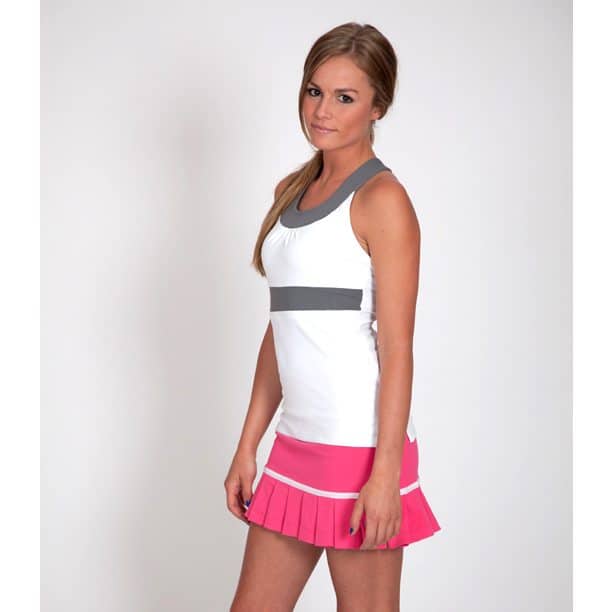 How to enter the giveaway:
Visit AlbionFit.com to look at their swimsuits and workout clothing then come back here and let me know what you'd use your gift card to purchase. A swimsuit? Workout clothes? Both? After you leave the comment, use the rafflecopter widget below to record your comment and check out the FOUR optional extra entry methods.
Disclosure: AlbionFit sent me each of the items pictured above for review free of charge and is providing one  $175 gift card to give away. There was no compensation for this post and all opinions are my own.