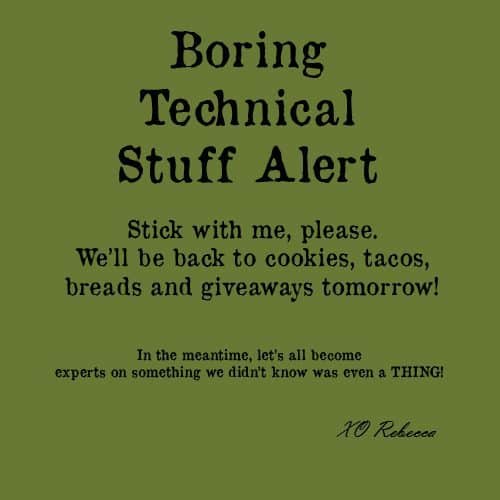 Happy Wednesday, friends! I warned ya.
There's no getting around it. This is going to be a boring, technical -and mercifully brief- post but I need to give you all a heads-up that I'm undergoing a little technical makeover by switching my feeds from Feedburner to FeedBlitz. This is in anticipation of Feedburner biting the dust before too much more time passes.
What that translates to for all of you who subscribe by a feed reader is that you will be sent a message asking you to resubscribe to Foodie with Family updates. Oh gosh… I do hope you all re-subscribe. I am grateful for each and every one of you and would hate to lose anyone in this process.
The message asking you to resubscribe should give very clear instructions, but if anyone is confused, please ask!
Tomorrow, we have tasty things again: creamy, tasty, springy, desserty things we need to wipe this brief technical interlude from our brains.
Mwah!
XO Rebecca