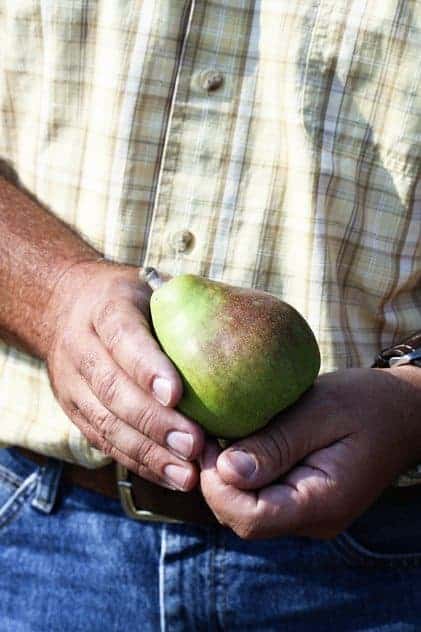 On Monday, I mentioned that last week, I was privileged to be part of a group of food bloggers. Uncharacteristically, I've been struggling for a way to describe that time because I just had a hard time coming up with a way to do the trip justice. Explodingly fresh fruit, talented friends, stunning scenery, wine, cheese, and chocolate all packed wall-to-wall for three days. Would anyone else have trouble translating that into words?
My adventure started a little earlier than expected when the connecting flight from Minneapolis to Portland lifted up and sat back down. A blippy cargo door indicator light was the cause of the excitement and because of one thing or another, took over an hour to fix. Cause and effect reared its head and I missed the final connection from Portland to Medford. It was looking like I might miss the first evening's festivities -a long anticipated dinner in the back yard of my dear friend, Sandy Coughlin, The Reluctant Entertainer- and meeting the rest of the bloggers who were attending the event. Sandy suggested I hop in a rental and drive the one-minute-shy-of-five-hours so I could make it. Oh, I was in. I was ALL in. This unexpected gift -the first of many on this trip- was the beginning of a weekend of wonder. I got to see the splendid state of Oregon almost from its top to its base. And, oh, what I saw. Mountains, valleys, rivers, lakes, pines, and winding roads… It was almost too much to take in. I did not stop to take a picture the entire way because it was almost dreamlike. Who takes pictures in dreams?
When I arrived, Sandy had laid out a bounty of appetizers; goat cheese, Harry and David preserves, crackers, bread, pickled green beans, vegetables and local blackberries the size of my thumb. Reluctant Entertainer? She could've fooled me. Her home, her family and her table exuded welcoming warmth.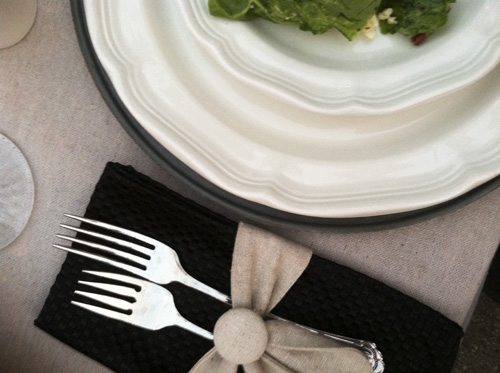 How adorable are those napkin swags from The Hip Hostess?
That dinner at the Coughlin's home set the tone for the entire experience; fun, inspiring, and above all delicious.
We set out for the Harry & David orchards the next morning with Matt Borman, the Orchard Director, as our tour guide. Matt was passionate about what they do there and it was easy to see why. How about having this as your office?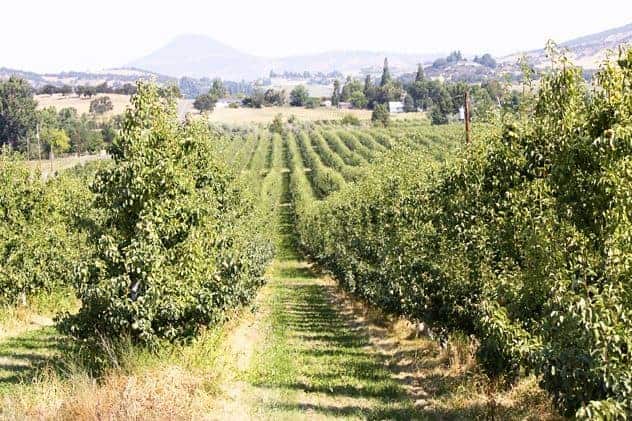 Matt hooked us all with his clear love for his job and patience with our tweeting/i-phone-addicted/photo-heavy ways. He apologized more than once for getting ag-geeky on us, but I, for one, was thrilled. I do love a good statistic!
The sheer numbers of fruit that grow and pass through these orchards was astonishing: 800,000 pear trees on 1684 acres of land yielding 6-10 tons of pears per acre for their coveted Comice pears. My word. Even more impressive is the fact that each of these pears is picked by hand. At the height of harvest season, they have 330 full-time pickers who are picking -I'm not kidding- 700 TONS a day by hand.
If your mind flitted to these workers you're not alone. Harry & David has one of the highest rates of return among seasonal workers in the business, and for good reason. They provide over one thousand meals DAILY for workers and their families, benefits and housing.
Another reason that I came away from this trip enamored with Harry & David is that they use "soft" growing and integrated pest management practices. Translation: they do not use full kill products because, in Matt's words, "It takes longer for the beneficial insects to recover from a full-kill product than the harmful ones. Why would we do that?"
Living in a heavily agricultural area, I know that farmers are almost utterly dependent on weather conditions for the health and size of their harvest. I was fascinated by the large fans in the orchards that are there to protect against frosts and freezes in the early spring and late fall. I kept thinking of Don Quixote and windmills when I saw the fans peeking over the trees.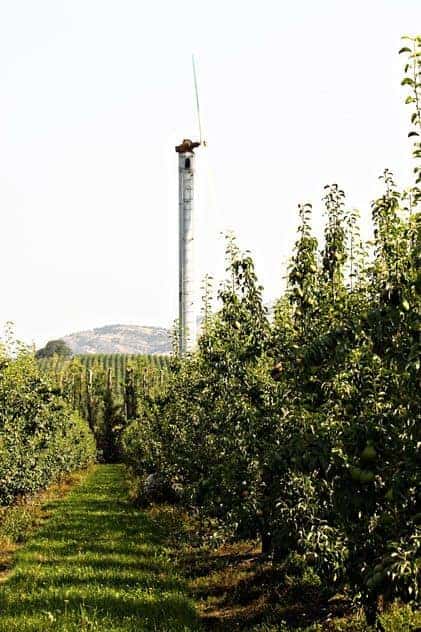 "I am I, Don Quixote, the Lord of LaMancha. My destiny calls and I go. And the wild winds of fortune will carry me onward. Oh whithersoever they blow." The song kept flying through my mind and I was grateful that the winds of fortune blew me toward Medford, Oregon.
The attention to detail in the orchards extends into the packing facilities. All of those pears that were picked by hand are inspected by practiced human eyes. Only the best of the best are included in Harry & David gifts. Perfectly good produce that is cosmetically less than stellar is diverted to other food products -like baby food- created locally.
After a snack of fresh Harry & David peaches and local bleu cheese, we got to poke around the lovely town of Jacksonville where we were treated to  lunch at the historic Jacksonville Inn (get the grilled salmon flatbread sandwich!) and then we were off again: First, to the transcendent Rogue Creamery where I tried in vain to get the lead cheesemaker to tell me at which temperature he caves his bleu cheeses then to the the beautiful Ledger David tasting room to pair their wines with Rogue's cheese. We meandered back to our beautiful Ashland Springs Hotel in charming Ashland to get ready for dinner. I surely love a hotel that provides midnight snacks and chamomile tea!
This picture taken just before dinner at Red Lily Vineyards, for me, captures feel of the weekend because I lack the ability to describe it appropriately.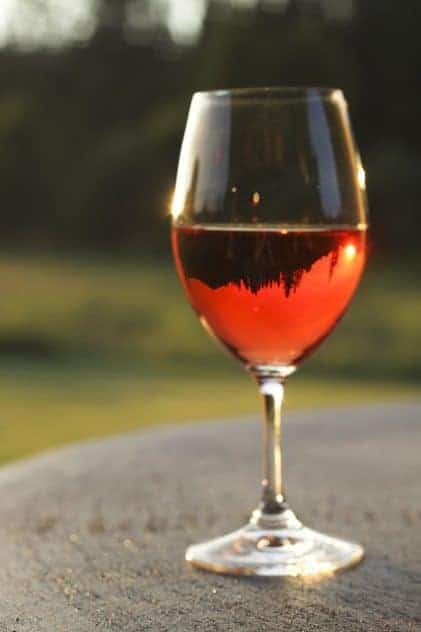 After a good night's sleep in one of the most comfortable hotel beds I've ever slept in, we were allowed into the sanctum sanctorum: The Harry & David chocolate test lab. I'm fairly certain angels sang when we were shown into the room and told we were going to do a chocolate tasting and learn to hand-paint sweets. It became abundantly clear that I have no future in chocolate decorating. I will spare you the horror that was my plate of chocolates. (The truth is, yes, they looked awful, but I'm not showing you a picture mainly because I ate them all.)
This guy, though…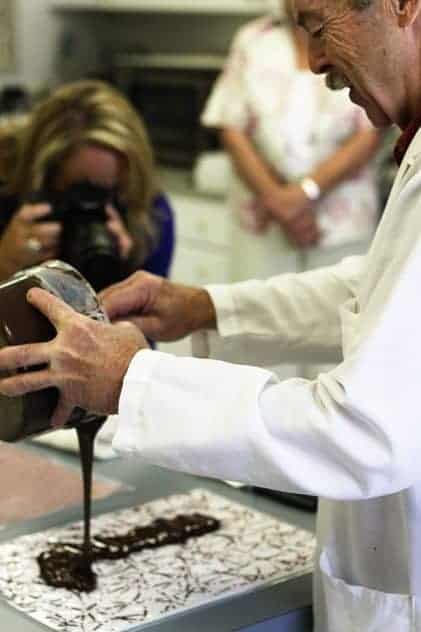 This man is equal parts pastry chef, chocolatier, mad scientist and pure genius. This is Charlie Douglas, Harry & David's Manager of Research & Development. I wanted to bring him home with me. Charlie comes from a long line of chocolatiers and -as with all of the employees I met at Harry & David- is 100% invested in and passionate about what he does. He explained how their team goes about conceptualization and refinement for new treats. Charlie wasn't full of talk, though: Charlie gave samples.
We all loved Charlie.
Madly.
We also loved Rhonda Klug, PR Manager, not just because she escorted us all over the beautiful countryside. We loved her because she gave us cookies.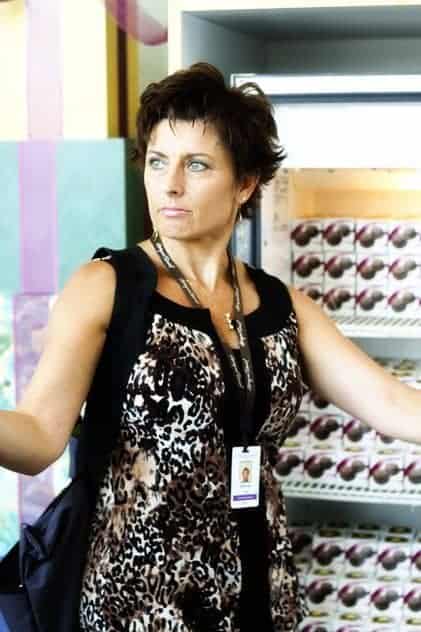 What can I say? We're an easy crowd.
I am grateful to Harry & David for giving us a glimpse into how and why they do what they do. I am now a customer for life. I am also endlessly thankful that they brought me together with this incredible group of bloggers.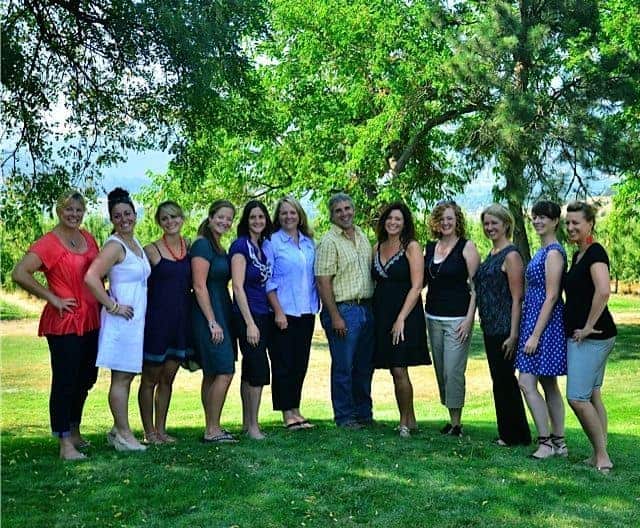 Left to Right: Lori, Jessica, Jenna, Rachel, Maria, Amy, Matt, Sandy, Bridget, Kristen, me, and Heidi.
 I look forward to crossing paths with all of them again. Hopefully sooner rather than later! I can't encourage you enough to spend some time on these ladies' blogs. I found inspiration and friendship in their company and I'm continuing to do so by reading about all of the wonderful food they turn out of their kitchens. To help you get started, check out these links and get their perspectives on the trip.
Reluctant Entertainer (and here)
A little iPhone fun from the trip…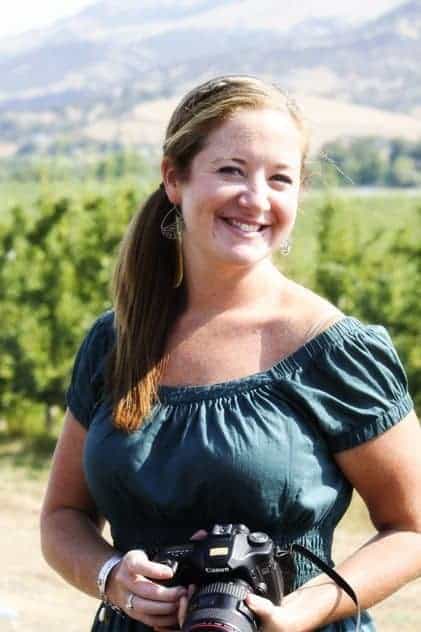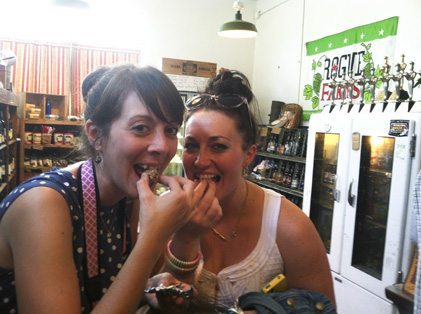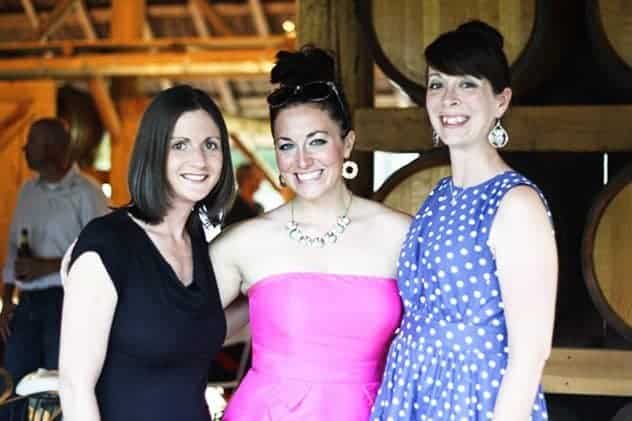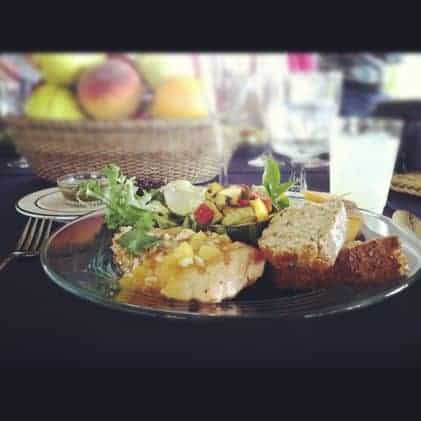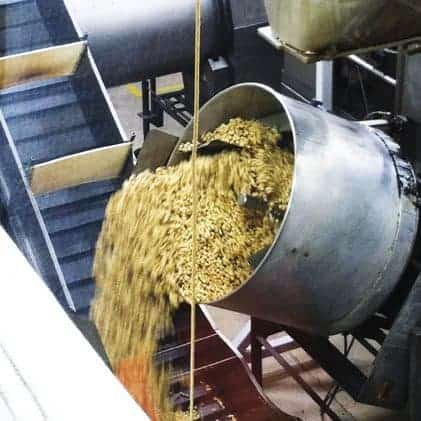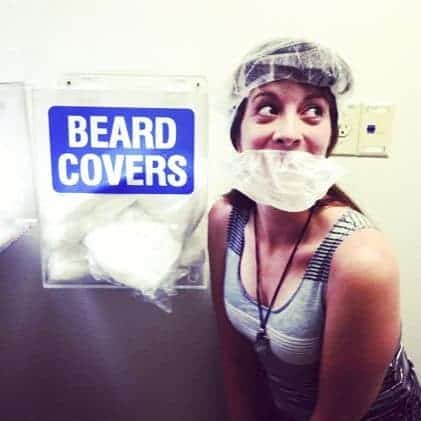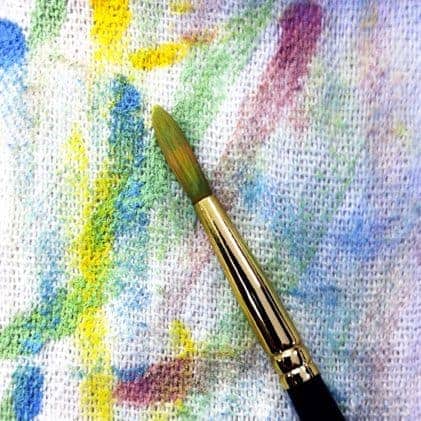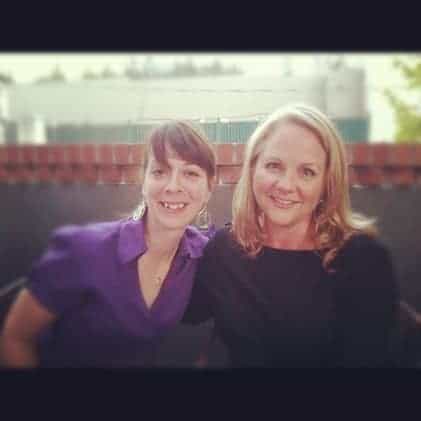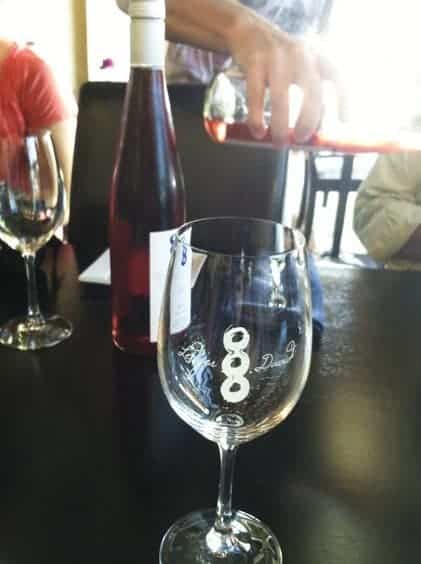 Oh, and get back here tomorrow for a perfect summer harvest recipe. I promise it'll be worth it.
The trip to Oregon was paid for by Harry & David, but all opinions in the post are my own. I loved Harry & David so much that I'm planning on moving into their orchards. Kidding. Kind of…