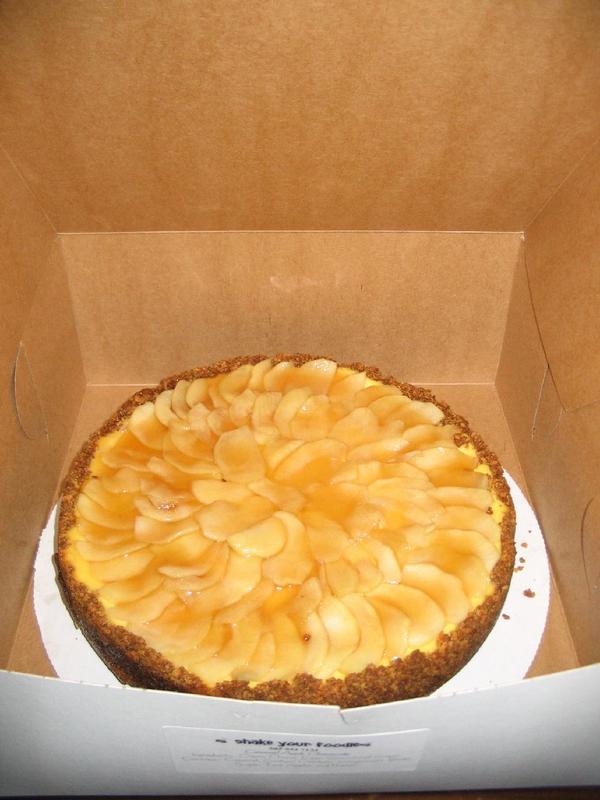 A Caramel Apple Cheesecake with a layer of dulce de leche hidden in the Grand Marnier Cheesecake.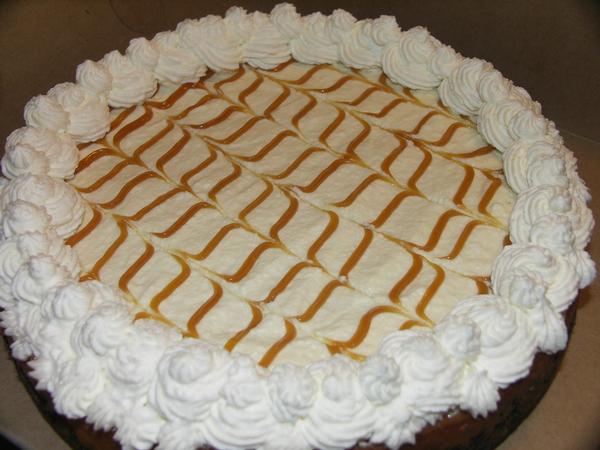 This one's a white chocolate caramel latte cheesecake with white chocolate mousse.
I am, for all intents and purposes, mourning the loss of my cheesecake portfolio. All the pictures I used to sell my cheesecakes to potential customers were lost when my &%*($ hard drive crashed. I only have three pictures left until I can figure out a way to pay the highway robbers hard drive recovery people. They're not even the best pictures I had. Whine.
So… does anyone want a caramel apple cheesecake, white chocolate caramel latte cheesecake or Aunt Molly cheesecake (a.k.a. Triple Citrus Harmony Cake?)