We are a household that is tremendously snobby about peanut butter. I used to buy any old peanut butter for my kiddos (because it was PEANUT BUTTER, for Pete's sake. It was good for you!) and then someone challenged me to look at the ingredients labels. To say that I was a little shocked that it wasn't just peanuts, oil, and salt is an understatement. We switched to natural peanut butters even though we all missed the no-stirring-needed, spreadable varieties. Wonder of wonder and miracle of miracles, though, Peter Pan has introduced a no-stir, delicious, simple peanut butter that combines the best of the creamy and crunchy worlds. I gave it a real test and tossed it into my usual homemade magic shell recipe along with the usual coconut oil to make a Peanut Butter Chocolate Magic Shell and see how it held up.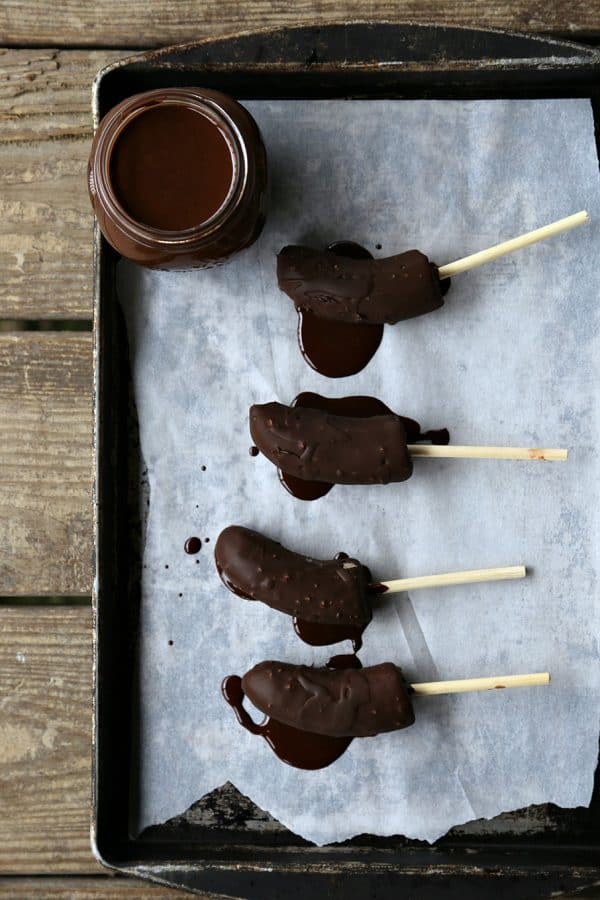 How did it do? In a word: AMAZINGLY. Peter Pan's Simply Ground Peanut Butter is creamy with a little bit of crunch and it blended beautifully into the Peanut Butter Chocolate Magic Shell lending juuuuuust enough texture from that bit of crunch to make the magic shell utterly irresistible.
It solved a problem we didn't actually know we had; everyone in the family prefers the texture of crunchy peanut butter but it always rips our sandwich bread as we spread it. My middle child is a serious peanut butter connossieur and he declared it "Perfect! It's just crunchy enough and it spreads on bread without ripping it up!" I have to take his word for it, though, because the guys kept dipping (clean) spoons into the jar to sneak bite after bite. Before the day was out, the jar was scraped clean. The wide mouthed jar made it easy for them to eek the very last little bit out of it. I didn't feel awful about it because Simply Ground Peanut Butter has a simple, recognizable ingredient list and no artificial flavors, colors or preservatives. Simply Ground also has zero trans fat per serving. It's gluten free, cholesterol free and kosher certified. With 7 grams of protein per serving, it fueled my active boys' adventures all day long.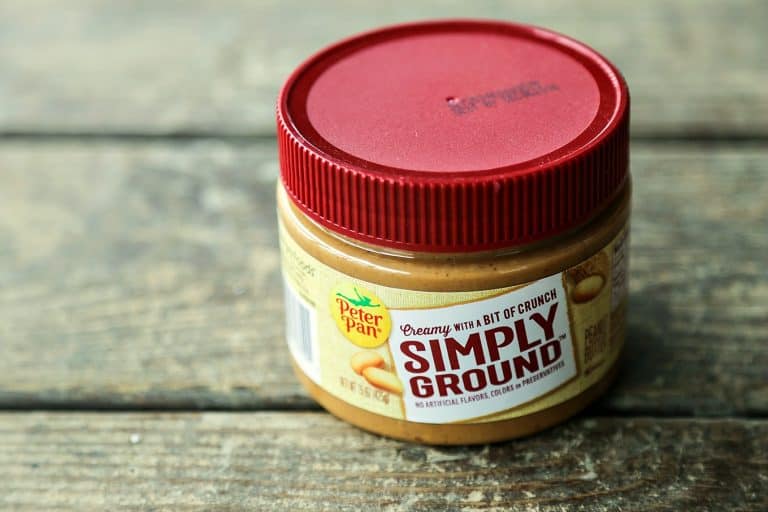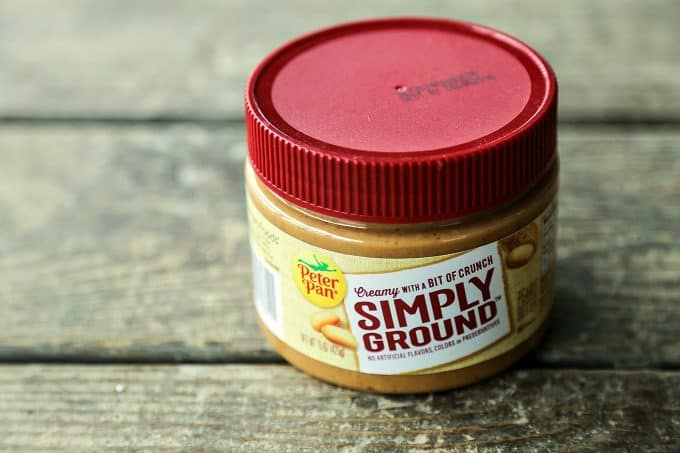 Cook's Notes
Don't get too tricky here. It is as simple as microwaving the ingredients together or melting them together gently in a saucepan.
The only real caution I have for you is to make sure you don't overheat everything together. After the first minute, heat in short bursts, stirring after each burst.
To store the magic shell, simply lid the jar tightly and store at room temperature.
To reheat, remove the lid, place a paper towel over the lid, and microwave in 30 second bursts, stirring after each burst, until liquified again. If you don't have a microwave, you can heat a saucepan full of water and let the jar stand in the hot water until the contents are liquified.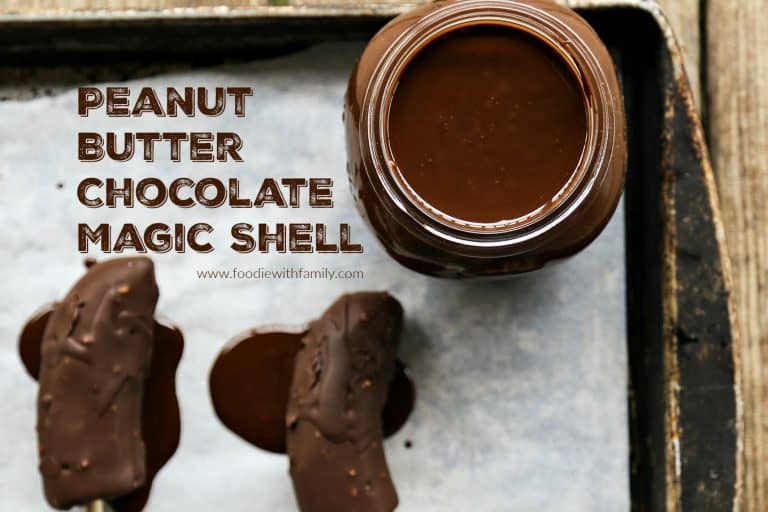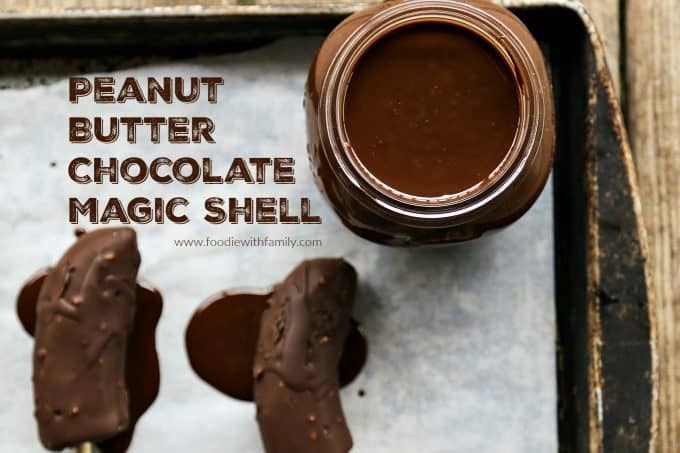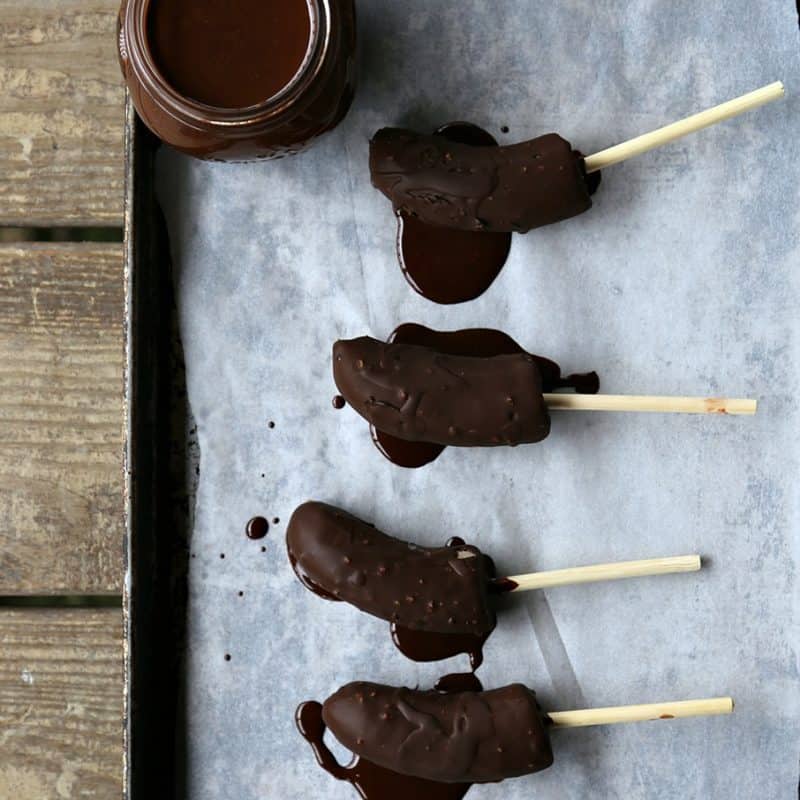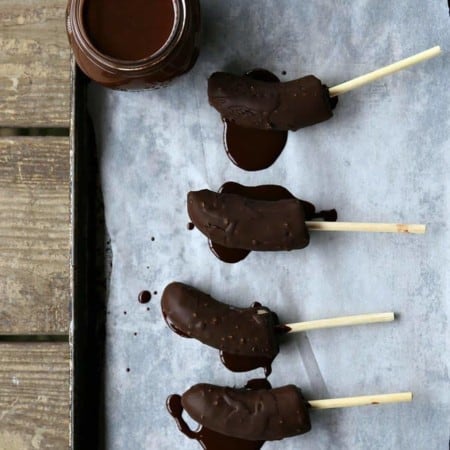 Smooth with just a hint of crunchy peanuts, this Peanut Butter Chocolate Magic Shell is great for frozen bananas and ice cream alike!
Ingredients
2

cups

dark chocolate chunks

1/3

cup

Peter Pan Simply Ground Peanut Butter

1/4

cup

extra virgin coconut oil
Instructions
To Make in the Microwave:
Add all of the ingredients to a microwave safe bowl. Heat on HIGH for 1 minute and stir well. Continue to heat in 30 second bursts on HIGH, stirring after each burst, until smooth. Use immediately or pour into a clean jar with a tight fitting lid for storage.
To Make on the Stovetop:
Add all of the ingredients to a heavy-bottomed saucepan. Heat over the lowest heat possible, stirring constantly, until smooth. Use immediately or pour into a clean jar with tight fitting lid for storage.
Nutritional information is an estimate and provided to you as a courtesy. You should calculate the nutritional information with the actual ingredients used in your recipe using your preferred nutrition calculator.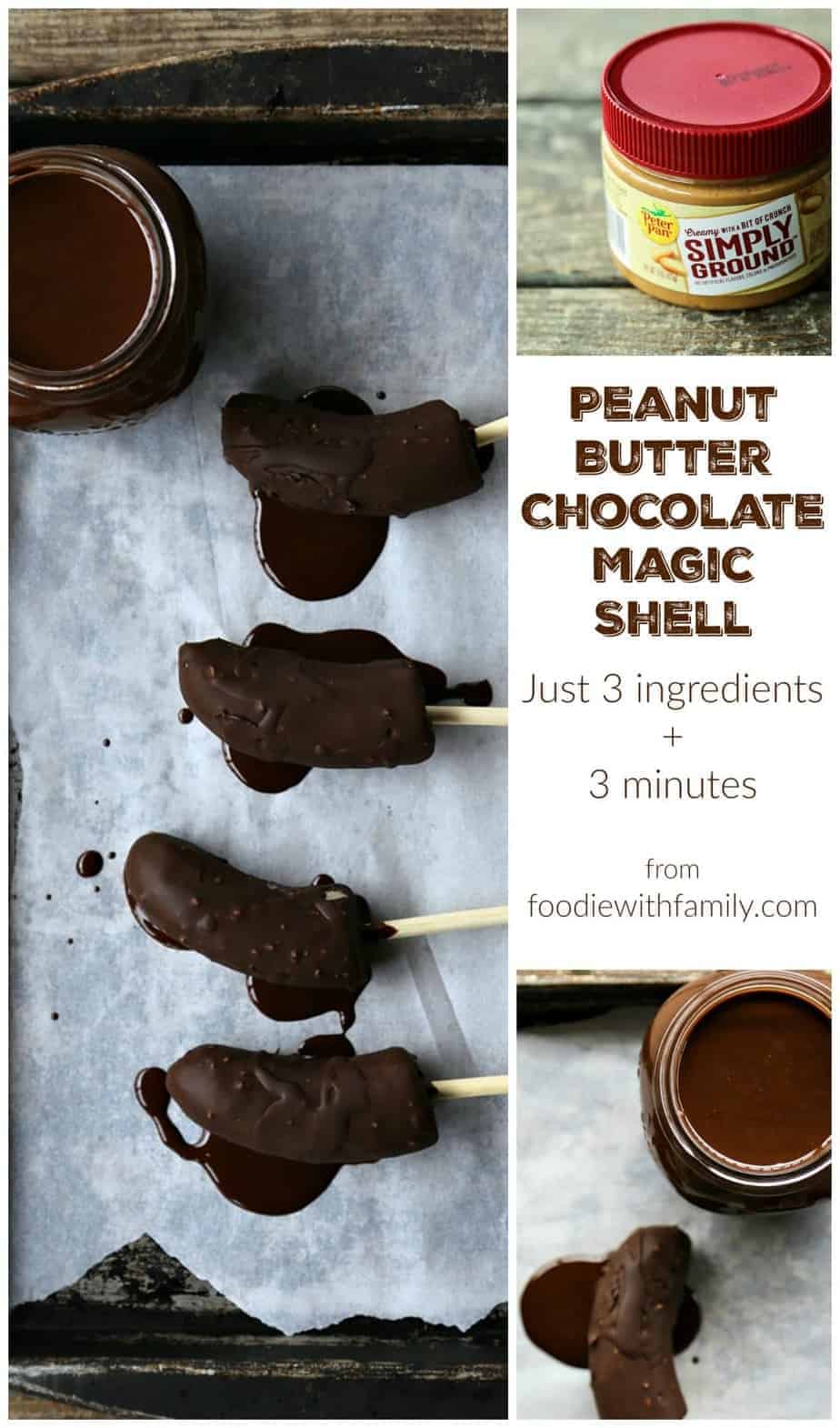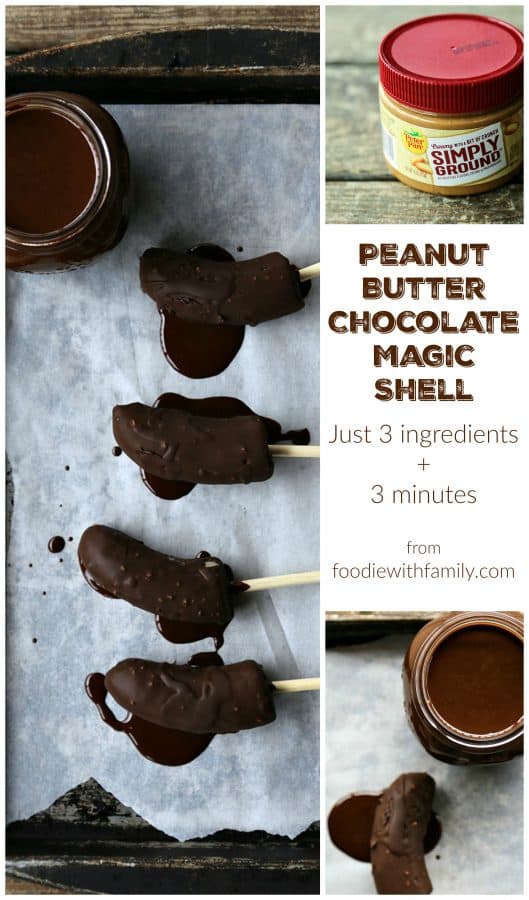 Connect with Peter Pan