Today's post is Part III of the "Saving Money in the Kitchen" series that began Tuesday. You can read Part I here and Part II here.

Although I intended to hit points four through nine today, I think I should stick with four and five. Why? Between the tips, recipe and giveaway I once again  had too much information to cover in one post but also my iron is low and I'm sleepy. So I'll have a steak tonight, lick a few windowsills, chew on a couple rusty nails and try to cap off the 'Better Living List' tips on Monday. I'm sorry. Was that a TMI moment?
Don't forget. There's a giveaway at the end of the post. We're also making these today.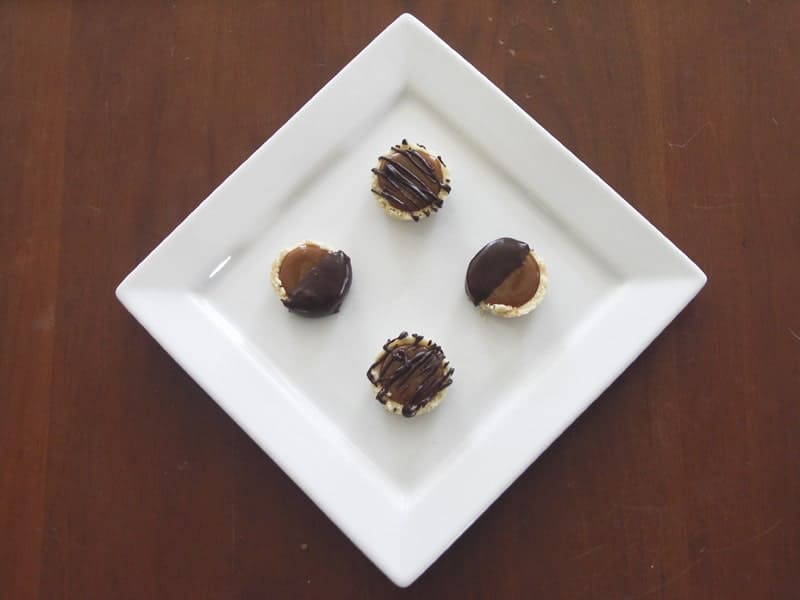 How about a closer look.
Oh yes. We're doing wild things with these…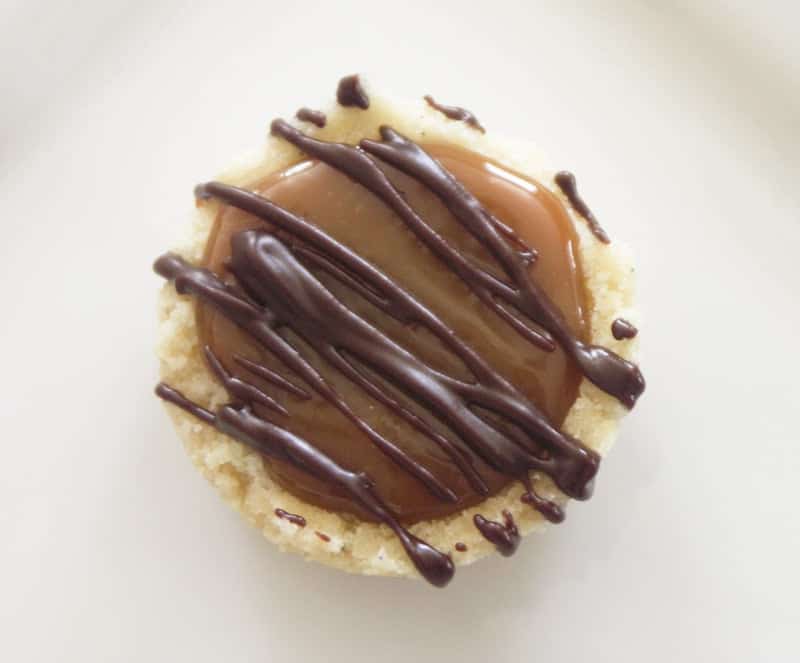 Right. I ate so many of these that I'm now on a heavy-duty sugar buzz. Must. Focus. Let's get back to the money saving, shall we? Got your notebook and pencil handy?
Plan your potential meals and make the most of what you already have available before you shop.
In order to plan the meals you will make you need to do three important things.
Determine how many days ahead you will plan. I think it is best to start with a smaller time frame –say, four days to a week- and move up to longer periods rather than preparing two weeks or more in advance. I learned this the hard way back in the day when I concluded that if most people could plan for a week, I'd quadruple the efficiency and plan for a month. I spent scads of money, packed my refrigerator, and abandoned the plan within 8 days. I was too fickle with my tastes to want what I thought I would want two weeks after planning it. Shoot. In that time I'd moved on from a French food obsession to a fixation on Mexican foods. Can you blame me? The point is that I wasted money (and food) by planning too far in advance.
Look through your refrigerator, pantry, cabinets, or wherever you stash your food. Take note of what you already have. Now look at list of potential meals you already made based on your family's preferences. (You did make the list didn't you?) Compare the lists. Do you have almost everything you need for any of those meals? Put those down as meals you'll make in the next week.
How many more meals do you need to round out the number you have in mind? Did you account for breakfasts, lunches and snacks? Don't forget snacks. I did twice. It was ugly. One time I simply forgot. Another time, though,  I thought I'd leave them off the list to help improve our diet and cut costs. On the third day I buckled and ran to the store with all five kids. I raced up and down the aisles throwing fruit snacks, granola bars, bags of chips, rice cakes, candy bars and dry cereal in the cart. It did not end up improving us. If you plan snacks, you're more likely to eat one that is at least semi-healthy. Carrot sticks or crackers with yogurt dill dip is friendlier both to your budget and your waistline than a bag of chips and a tub of French onion dip.
Now that you have the list of meals that you'll have over the next few days you have some other things to consider.
Do you have any evening or weekend commitments that would require quicker meals? Put your fastest meals on those nights. Try to be realistic. Don't put a meal that requires an hour and a half of work on a weeknight when you're going to be whipped.
Do any of your meals require steps that have to be done a day or two in advance? Make note of that on your meal schedule.
Do you have to pack lunches for anyone? Make note of that and be sure to have them done the night before you need them.
Know what you need beyond what you have to make those meals.
Let's say one of the meals on your list is broiled salmon with soba noodles, ginger scallion sauce and cucumber salad. Hypothetically, you have the salmon in the freezer, soba noodles on the pantry shelf, and everything but the ginger and scallions and cucumber for the sauce and salad. In this case, you simply need to add seedless cucumbers, ginger and scallions to the produce section of your list. Which brings me to a sidebar.*
*You need a standardized grocery list template. I keep one on the front of my refrigerator. When I run out of something or realize I will need it, I write it on the list. If the front of the refrigerator is too public for you, tape it inside a cabinet in your kitchen. Keep it and a- pencil- where you can get to it easily. The list I use is a simple table I put together years ago  in a word processing program, but you can just as easily scrawl five boxes on a piece of paper. The boxes get the following headings: "Produce", "Grocery", "Dairy/Frozen", "Meat/Deli", and "Household/Miscellaneous". When I say grocery, I mean shelf-stable items like dried pasta, canned tomatoes, flour, sugar, etc…  The 'Household/Miscellaneous" category is meant to hold all my cleaning supplies, paper goods, pet food, motor oil and other things that don't quite fit into the food categories. Here's a picture of the running list that is currently fixed to my refrigerator.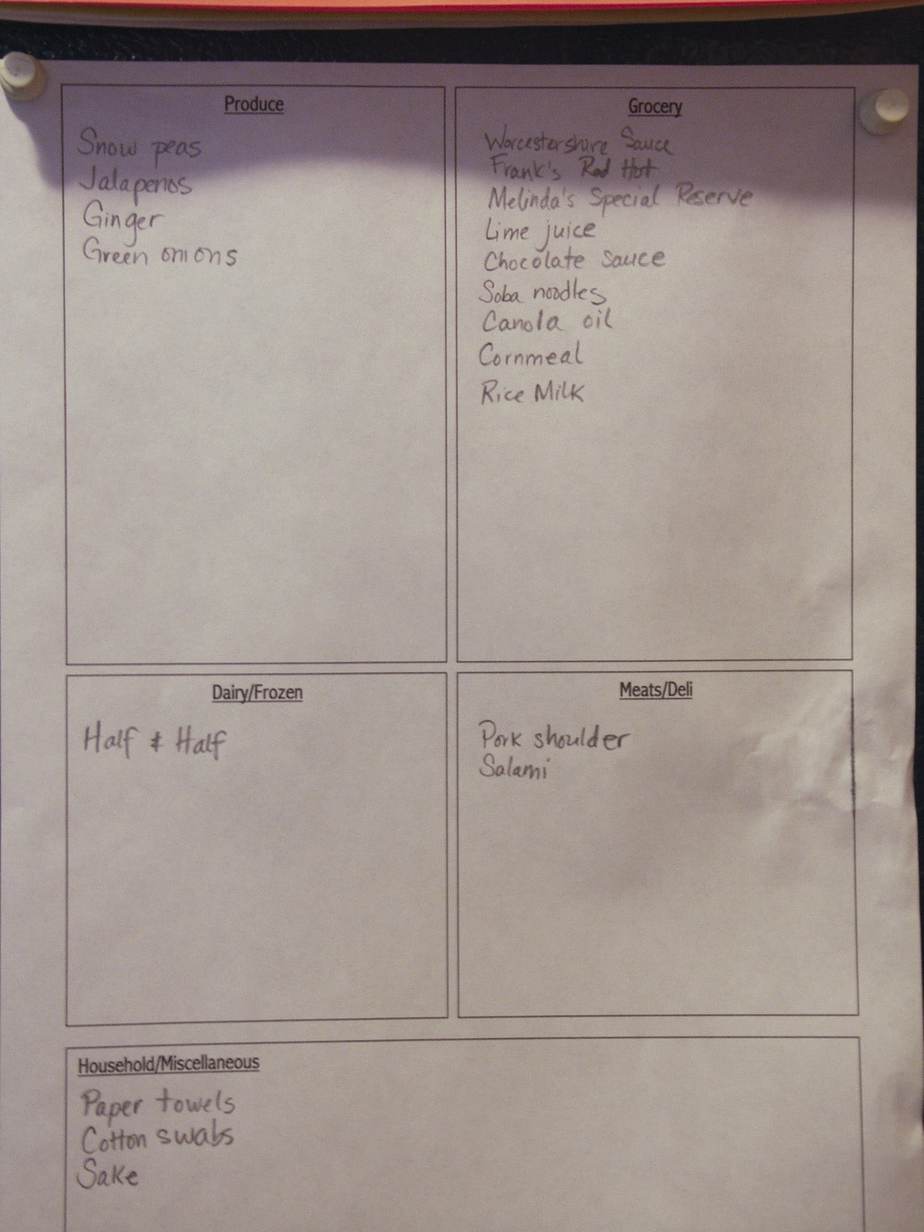 Once I've come down from my sugar high and grilled and eaten this giant flank steak on my counter top, I'll get cracking on why it's important to build flexibility and change into your plans and why, almost above all else, it's important to not take any of this too seriously. But for now, I have a recipe and a giveaway to tackle.
First, I need to warn you a little about my homemade Twix cookie recipe. It makes quite a few, yes it does. That's not the problem. The problem is that they're little. And when food is little I feel justified in consuming many, many pieces. If we were talking about, say, little bitty salads this would not be a problem. But we're not talking about salads. We're talking about bite-sized golden butter shortbread cookies topped with real dairy caramel then dipped in a dark chocolate coating made with heavy cream and more butter, so help me God. Have mercy on my soul, they're so very good. This has been a public service announcement from Foodie With Family.
If you are a better human than I am, you'll stash these in the chill chest for a day before eating them. Don't misunderstand, they're good when they're fresh. They're too good as my now-burgeoning backside proves. But the depth of flavor they develop after sitting for twenty-four hours is astonishing.
For a photo-free, printer friendly version of this recipe, click here!
Homemade Twix Cookies
Ingredients:
1 cup plus 2 Tablespoons unsalted butter, at room temperature, divided
1 teaspoon kosher salt
3/4 cup granulated sugar
2 cups unbleached, all-purpose flour
1 teaspoon vanilla extract or ground vanilla
one batch dulce de leche (homemade or purchased)
12 ounces semi-sweet chocolate chips
1 Tablespoon heavy cream
Cream 1 cup of the butter, salt, sugar and vanilla together until thoroughly combined. Refrain from eating this. It'll totally mess up your ratios…
Add the flour and blend until the mixture resembles moist sand with pieces the size of peas scattered throughout.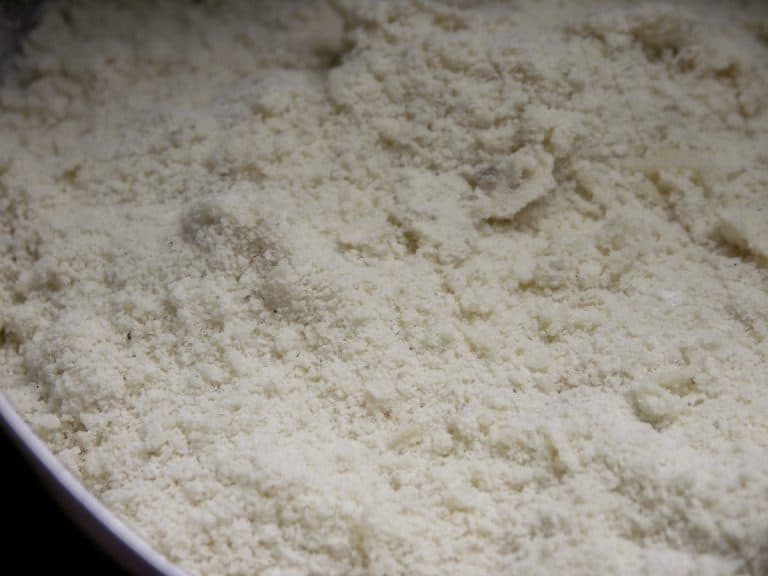 If you take a small handful and squeeze it, the mixture should hold together well.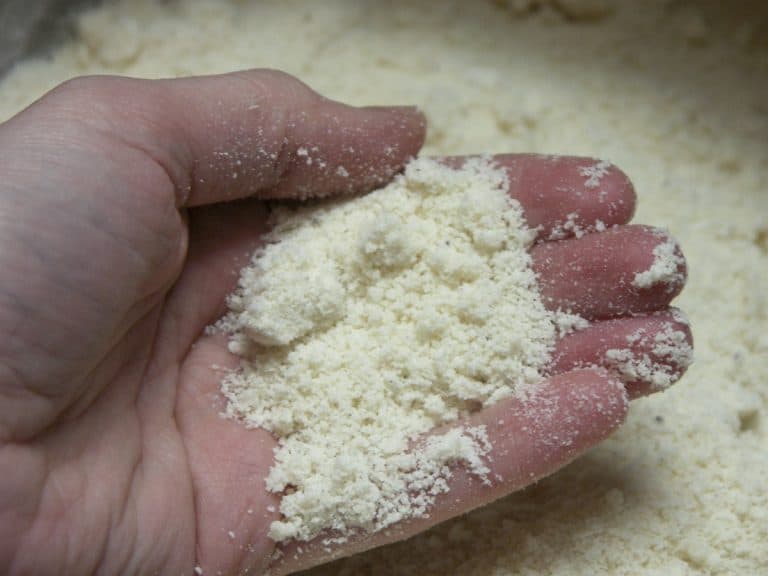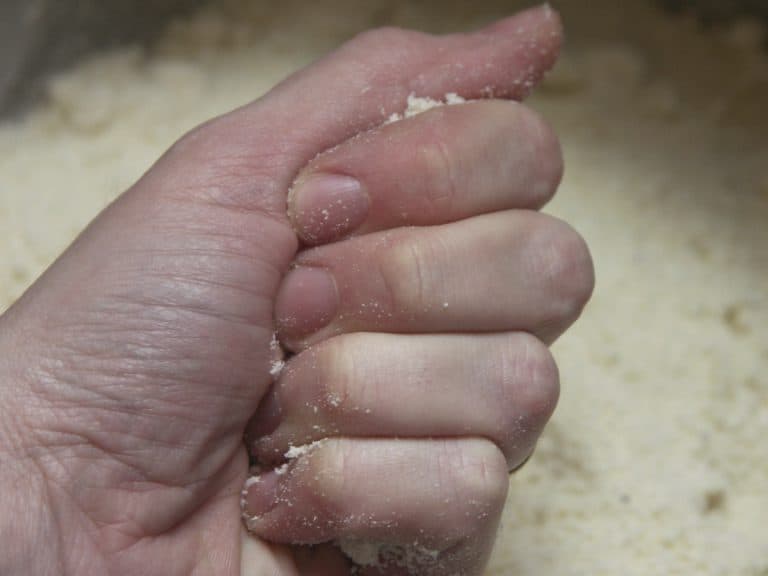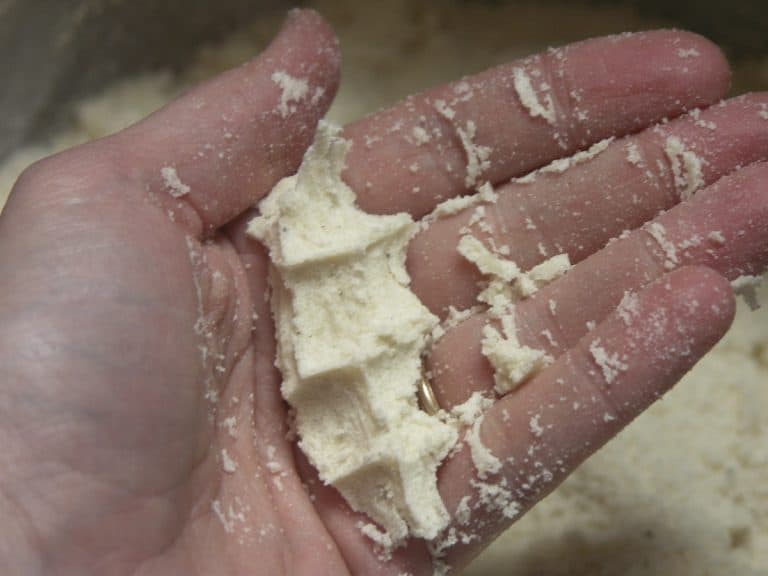 Preheat the oven to 300°F.
Lightly butter or spray a 36 mini-muffin pan with non-stick cooking spray. Mound the dough mixture into each mini-muffin cup. Or have your sous chef do it. You can clean up their job later. This stuff is like sand. You can just flick it into the wells with your fingers.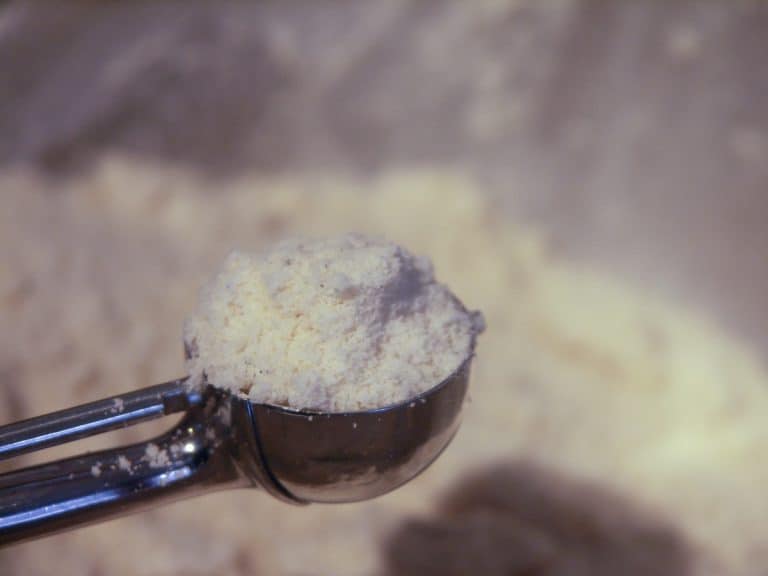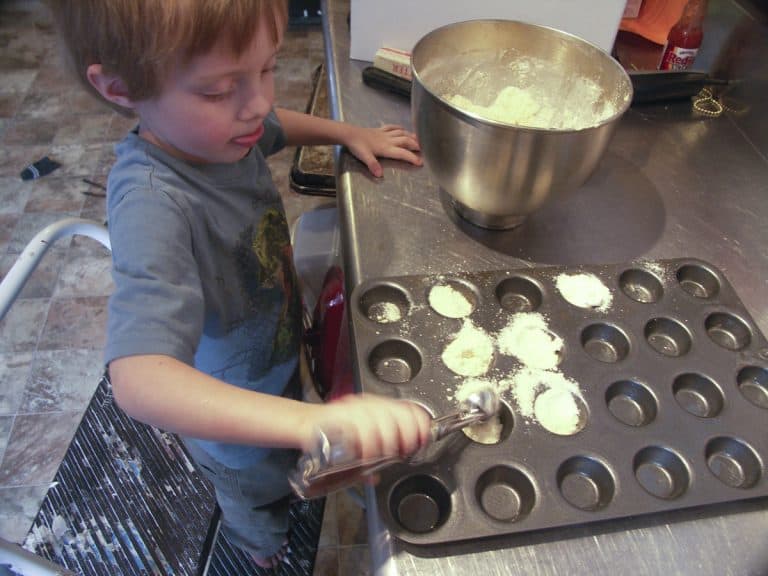 Use a small wooden tamper or your hands to press down the dough.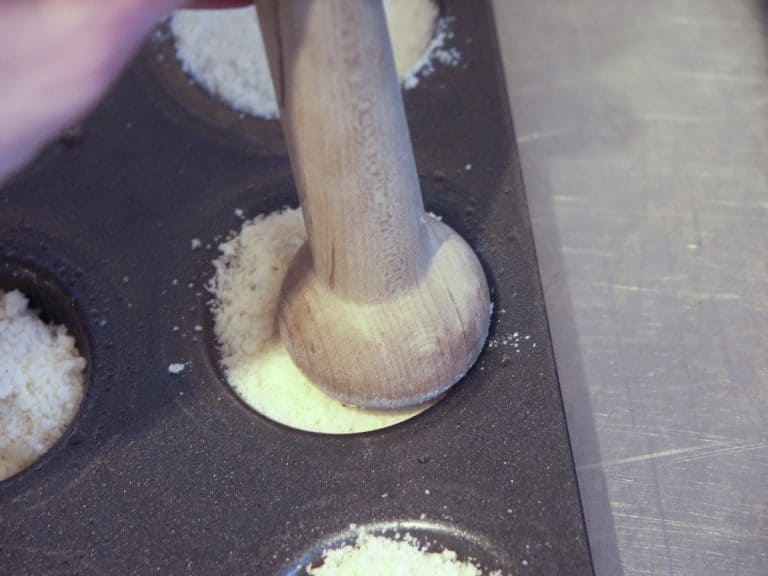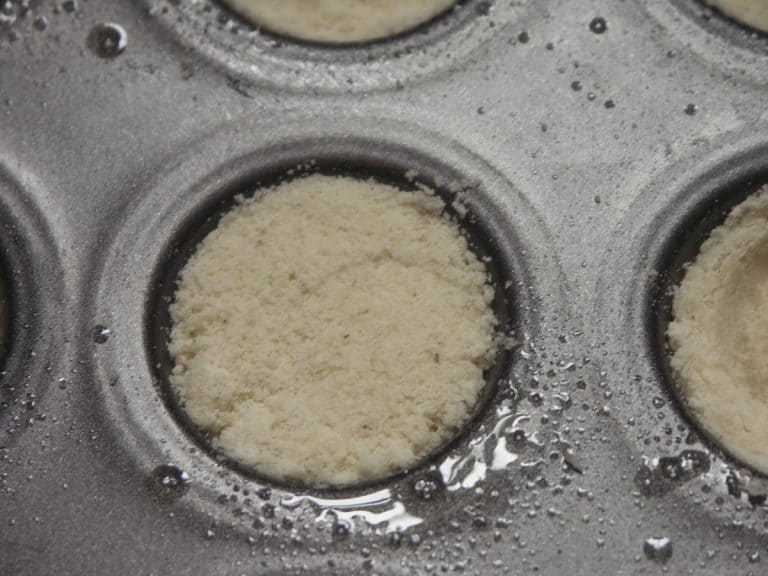 When all have been firmed, carefully use the tamper to push a well into the center of each cookie.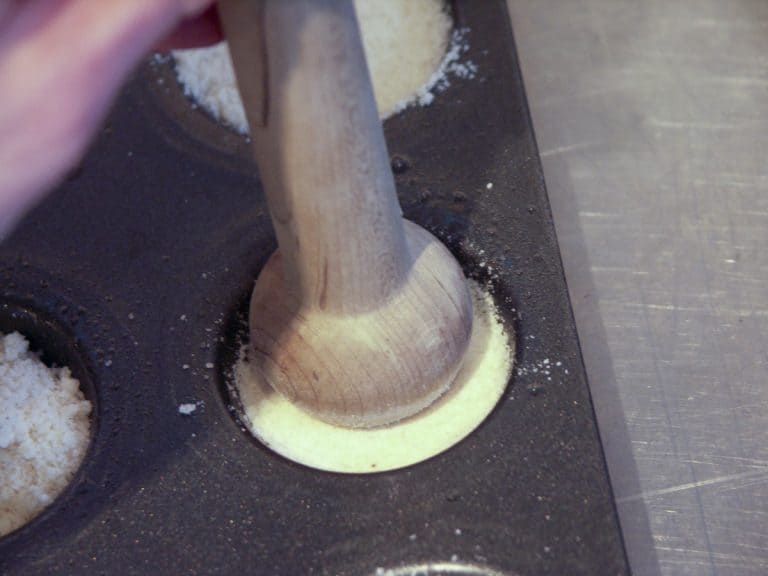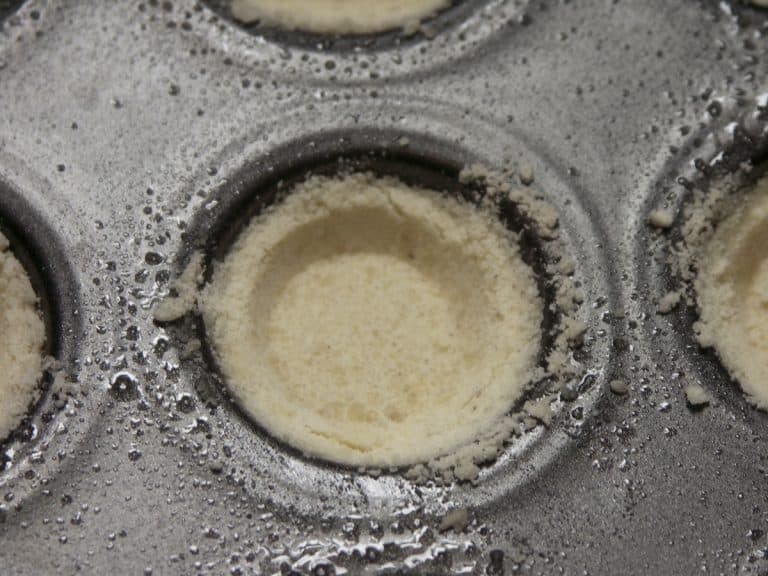 Bake for about 15 minutes or until golden around the edges. Do not over bake. Remove the pan to a cooling rack and cool 10 minutes before removing. You may need to persuade the cookies to pop out. If this is the case, cool until they're sturdy and use the dull end of a butter knife to apply pressure to one edge of the cookie. It should pop right out of the pan. Allow cookies to cool completely before filling.
When the cookies are cooled, fill each well with dulce de leche. Place each filled cookie on a clean rimmed pan lined with a silpat or parchment paper. When all the cookies have been filled, transfer the tray to the freezer for two hours.
Before removing the cookies from the freezer, put the remaining butter, heavy cream and chocolate chips in a microwave safe container. Microwave on high for 30 seconds. Stir with a silicone or rubber spatula and microwave at 10 second increments, stirring after each one, until the chocolate is melted and smooth.
Remove cookies from the freezer and work quickly to dip the bottom half of each cookie into the chocolate, allowing the excess to drip away before replacing on the tray.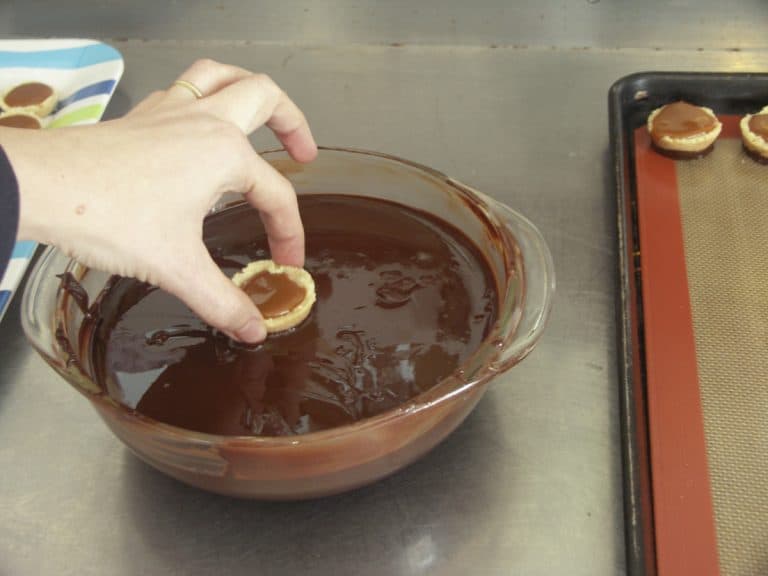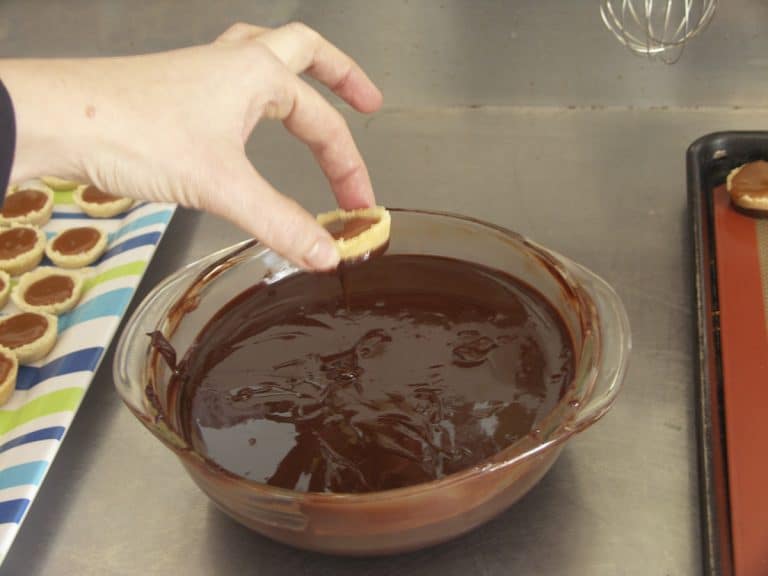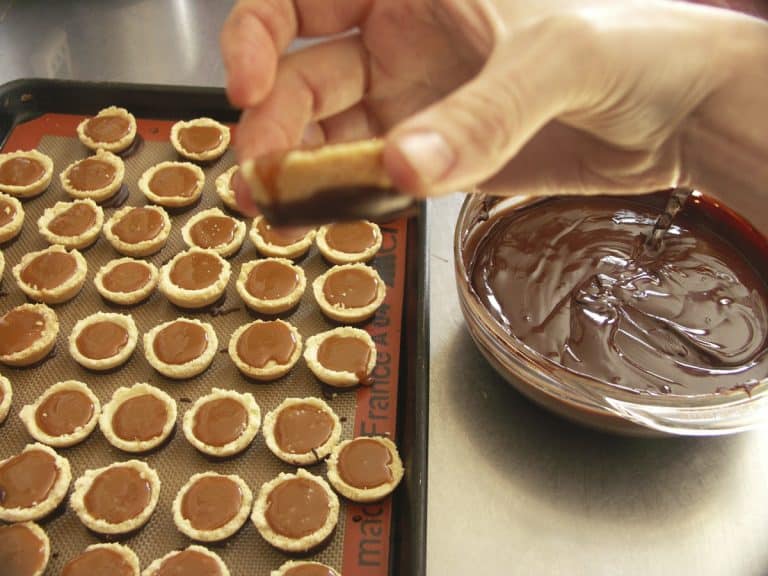 When they have all been dipped, return the pan to the freezer for thirty minutes.
If the chocolate has set up while the cookies were chillin' like Dylan, microwave in 10 second increments, again stirring after each, until the chocolate is fluid and smooth. Take the cookies from the freezer. Drizzle chocolate over each cookie or pick cookie up and dip half of it into the chocolate. You need to work quickly if you're dipping the cookies as the dulce de leche will return to room temperature rather quickly which will make the process a great deal messier. An impromptu poll of my Facebook friends revealed that a minority of them wanted the whole cookie dipped in chocolate. I tried. Really I did. But it looked like a great lump of chocolate. (And I ate them before I could photograph them.)
Store leftover cookies loosely wrapped in the refrigerator. If you have 'em.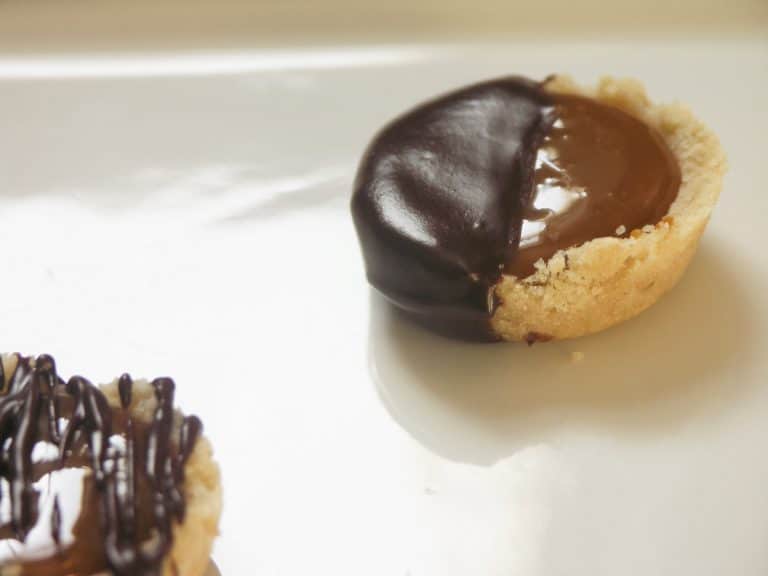 Now the giveaway!
I want to help stock your pantry. There are a few things that make life a little more pleasant when you have them on hand. One of my favorites is cinnamon, specifically, Korintje Cinnamon. You may have seen teensy little bottles of this particular cinnamon sold at gold-standard prices at home kitchen gadget parties. I was given a bottle once and there was no looking back. This Indonesian cinnamon is sweet, fragrant and not-at-all bitter. It's a revelation if you're used to the 99-cent bottles of uncertain age. I want to give a full pound of Korintje Cinnamon from one of my favorite spice companies, Frontier Herbs. It contains fully 3% oil. It smells so, so good. And one pound of this should keep you in cinnamon for a while!
So what are the rules? It's simple. Leave a comment on today's post telling me some of your money saving tips. Don't have any? No sweat. Tell me where you need the most help. Is it menu planning? Grocery shopping? Knowing what meals to make based on your family's preferences? How to get your dog to stop eating garbage? (Well, maybe that's my question. If anyone can help there I'd greatly appreciate it.)  Is there any topic you'd like to see covered here on Foodie With Family? One entry per person, pretty please. Gots to keep it fair, you know. I'll draw a name next Wednesday when I complete the 'Better Living List' part of our "Saving Money in the Kitchen" series.