Well hey! Took me long enough, but I have some winners to announce in the Cowboy Candy/Candied Jalapeno giveaway. Thank you all for your patience and support. In the last two weeks, I've been recognized by Babble as one of their Top 100 Mom Food Bloggers and also by Circle of Moms as one of their Top 25 Foodie Moms. I chalk this up to you all being seriously awesome. So thank you all!
The winners, as chosen by Random.org were the following comments:
Kay Gardiner

Just made a pot of this and it is delicious! I love that it is basically a "pantry" recipe.

I didn't have leftover chicken (I never do!) so I poached 4 boneless breasts in chicken stock while I was prepping, shredded them up and put them, poaching stock and all, into the soup.

I think if I had any candied jalapenos I would eat them standing up in the kitchen.

Thanks for the great recipe.
Kay
and
Patrick

I would LOVE a jar of these =). I've been dying to try them ever since you posted them in the first place, but I've been putting off any foray into canning till next year when I hopefully have my own place. I would like to try them on their own, on a grilled chicken pizza with tomatoes rather than sauce, and on some sandwiches.

What kind of puppy did you get?
Well, Patrick… I got THIS kind of puppy…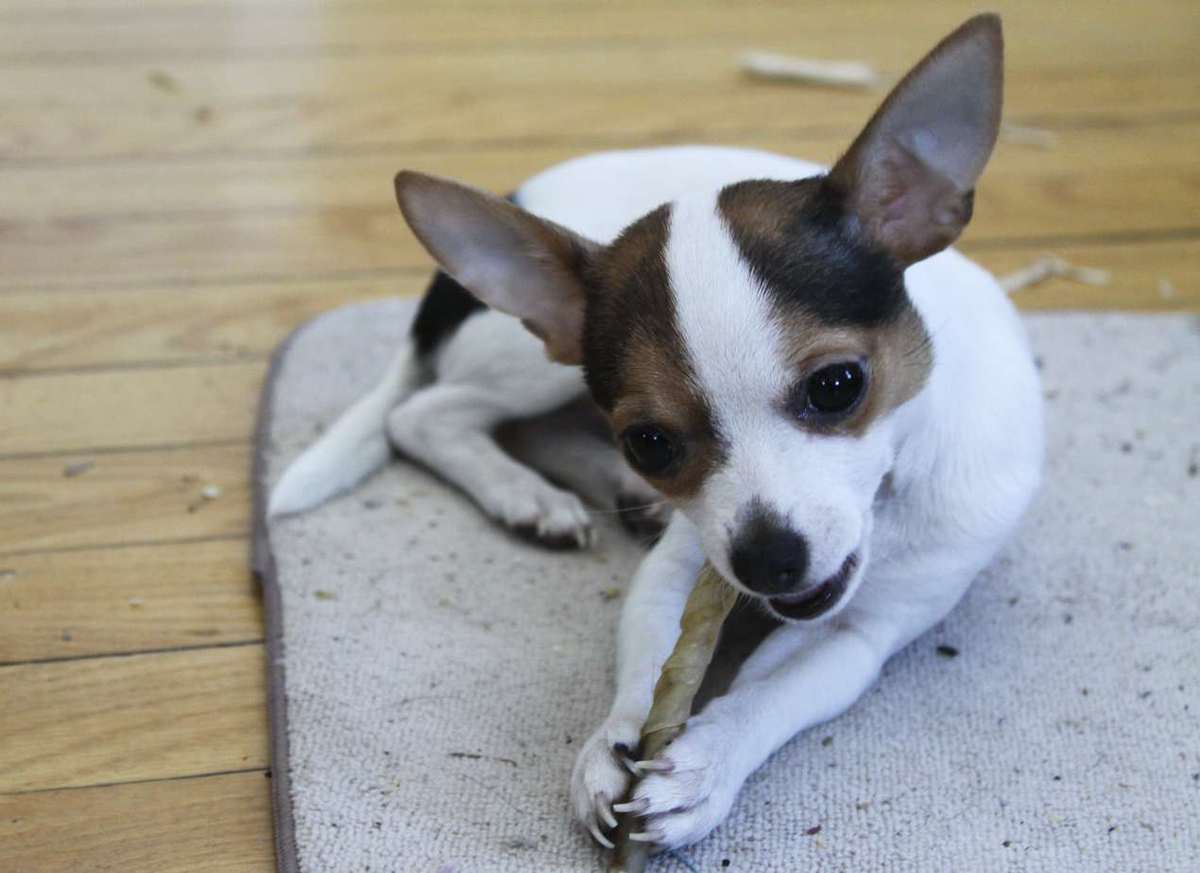 Isn't she adorable? *SQUEEEEEEEE She's a taco terrier. That's right. I bought a dog named after a food. And furthermore? We named her Fajita. Because we can!
But wait, there's more! I promised a winner on the Facebook Fan Site. And by George? It's Katyln Marchini. Hi Katlyn! I hope you like the spicy.
So. Here's how this works. You three send me an email with your physical mailing addresses and I'll wrap these bad boys up and send them to you. Not the puppy, the jalapenos. The puppy is mine.
Just look at her little ladylike paws. She's so polite.