Burger sauce. It doesn't sound terribly compelling at first, I grant you that. I hope you give it a shot, though, because as soon as you've tried it, Burger Sauce is going to transform into a two word phrase that will render you watering at the mouth and weak at the knees. Burger Sauce isn't made from anything exotic, but somehow the combination has unique power to make a burger taste, well, burger-ier.
And it could just as easily be called fry sauce, honestly. If you dunk a fry in Burger Sauce, it somehow makes you feel like you're having a fries AND a burger. If you dunk a chip in Burger Sauce, it's like you have a burger and fries, too. How does it do this? It must be some kind of alchemy. Some kind of Burger Sauce alchemy.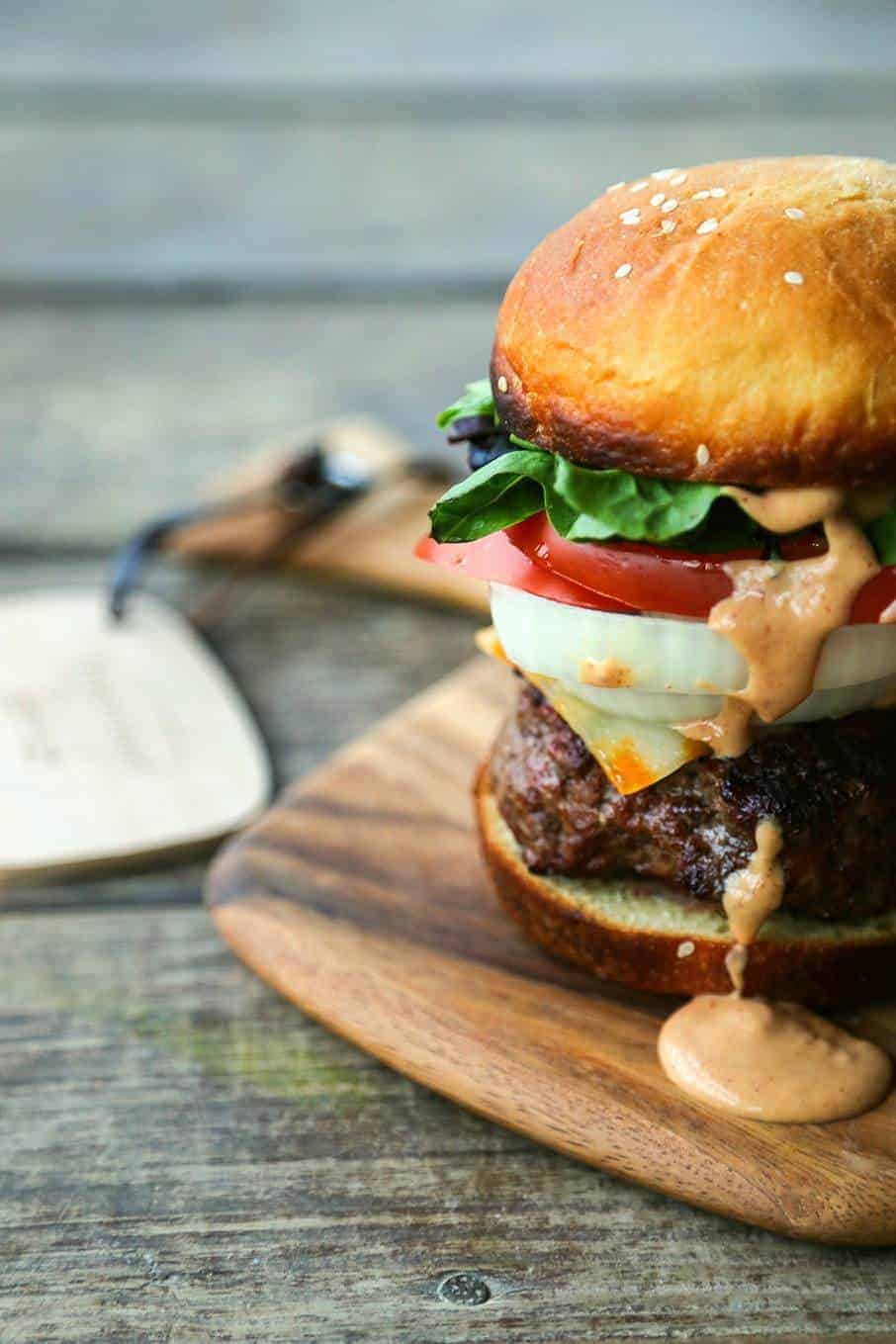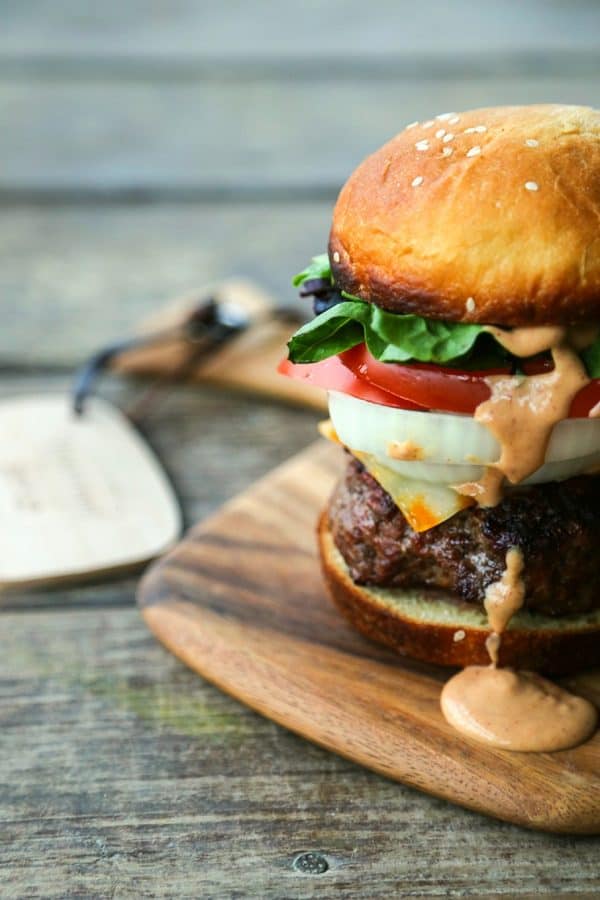 While it isn't Chik-Fil-A sauce, it's very similar and man-oh-man, it has the same power to make you want to slather it on anything or dunk anything into it. I have a couple of dip-averse kids (I know… I know… but I assure you they're mine. I mean, I birthed 'em, so I know this.) who will steer a wide path around anything resembling a dip, but Burger Sauce is in it's own category.
Not only do they spread it all over their burgers, they dunk chips, fries, tots, fried pickles, and even vegetable sticks into it. Behold, the power of Burger Sauce.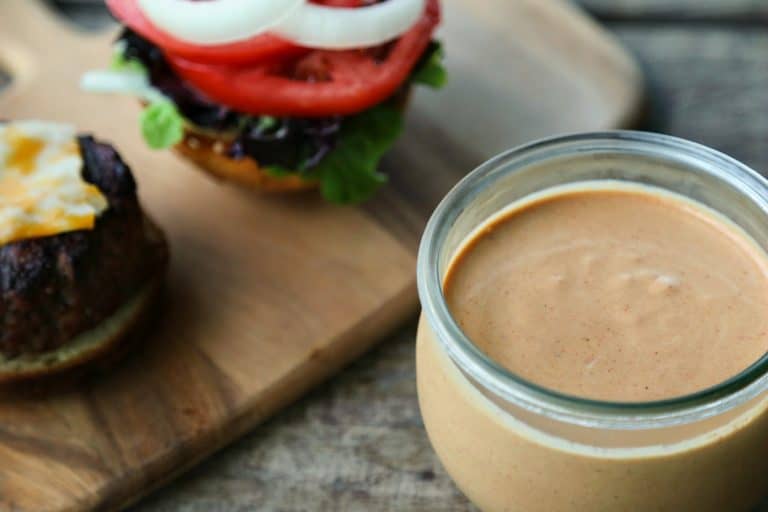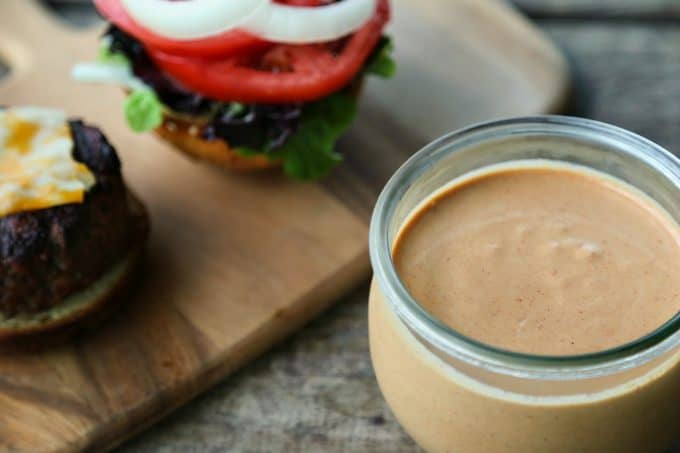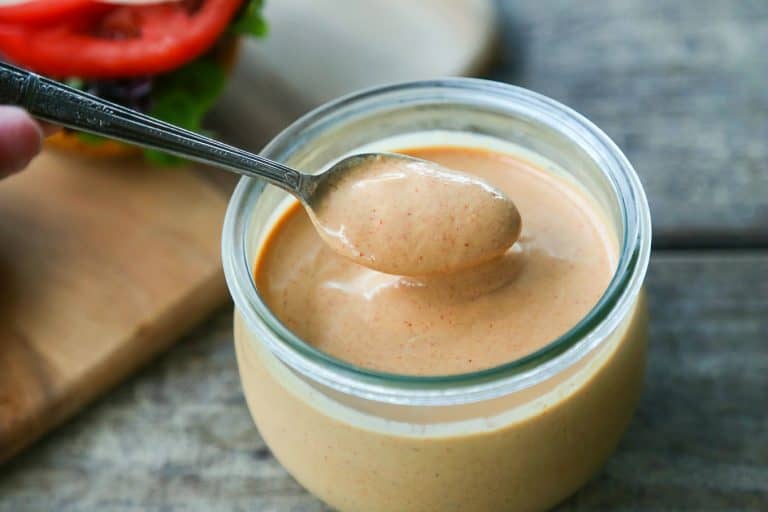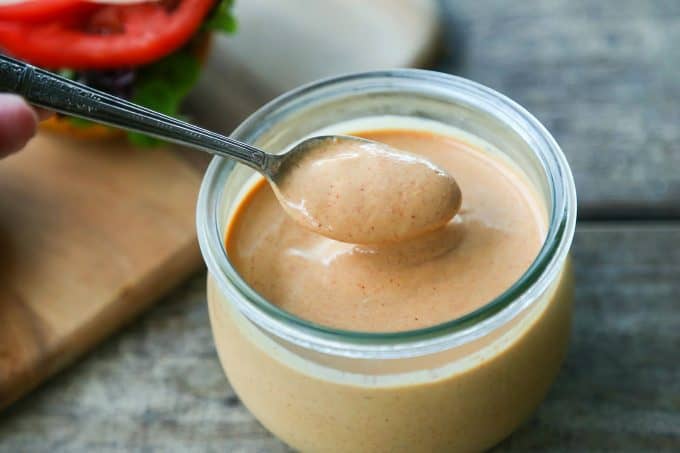 Cook's Notes
Let's address the biggie right now. My husband and I try to eat nutritionally sound food 80% of the time. Unless we're talking about a place where it's absolutely necessary, we tend to substitute plain Greek yogurt for mayonnaise. Burger Sauce is definitely one of these places. We love it made with the yogurt, and so do our dip-averse kids AND the kid who swears he won't touch anything with Greek yogurt in it. That being said, if you're not an 80/20-er like we are, or if you just plain prefer mayonnaise, go ahead and use it. If you'd like, you can do half Greek yogurt and half mayonnaise. Do whichever flicks your Bic because it's all tasty.
If you want your Burger Sauce slightly thinner, you can thin it a bit more with some more dill pickle brine. SPOILER ALERT: You'll be doing that with the Burger Sauce later this week in a recipe that you don't want to miss. Trust me.
Connect with Foodie with Family
facebook | pinterest | instagram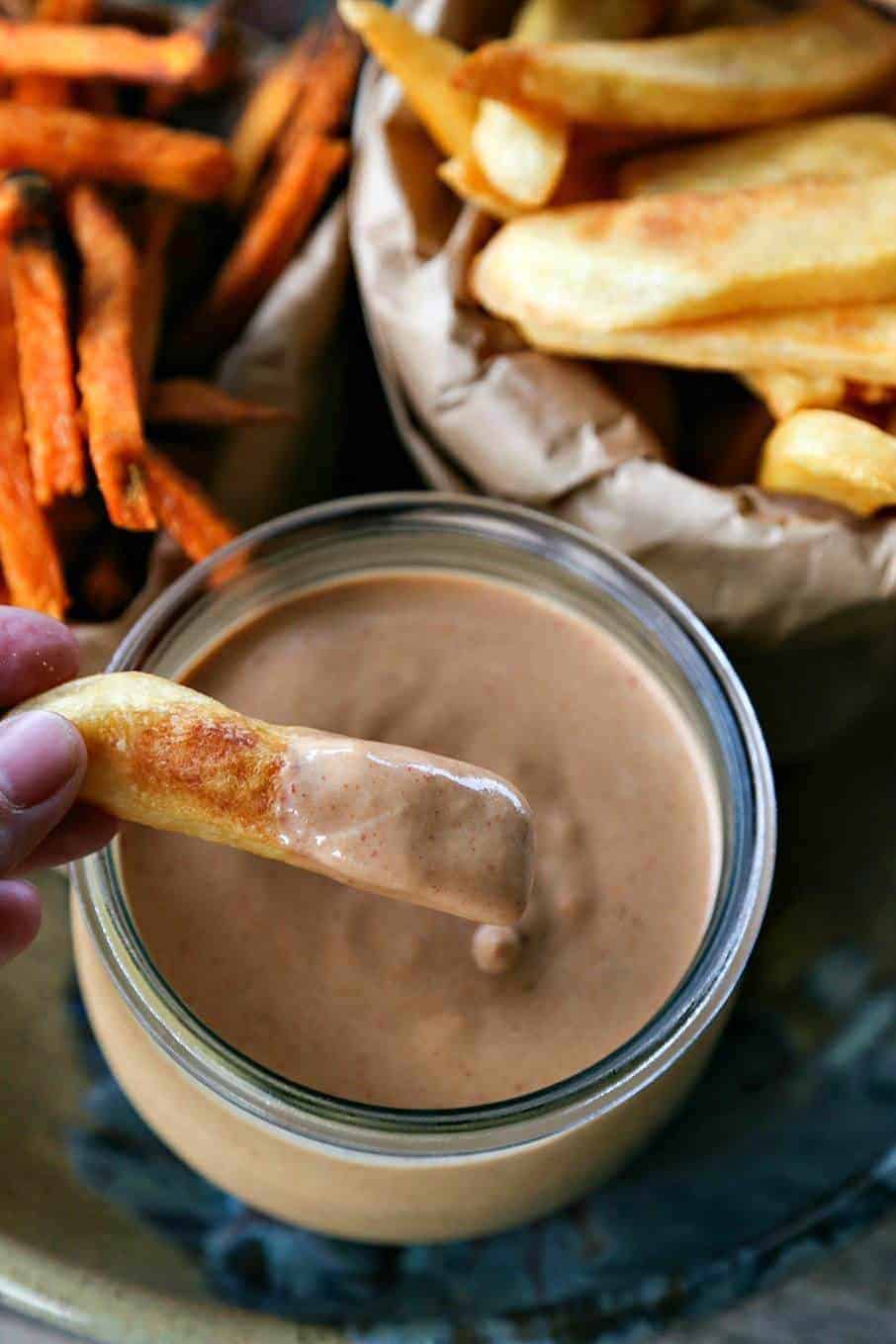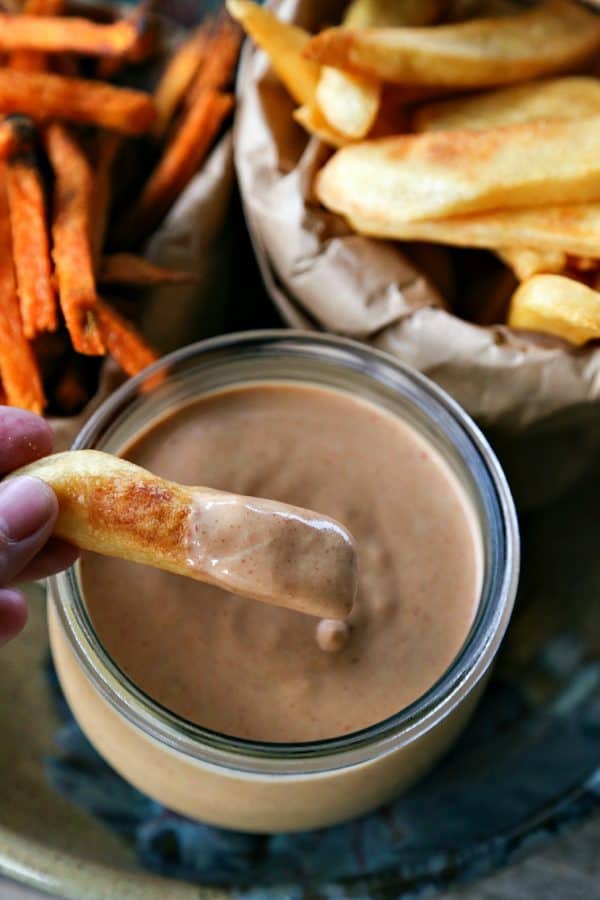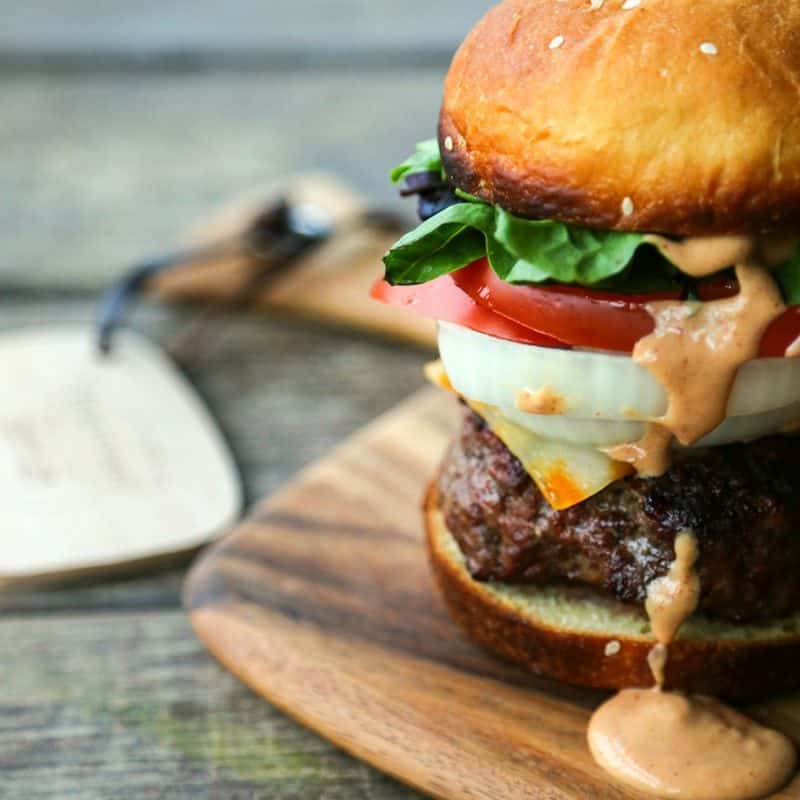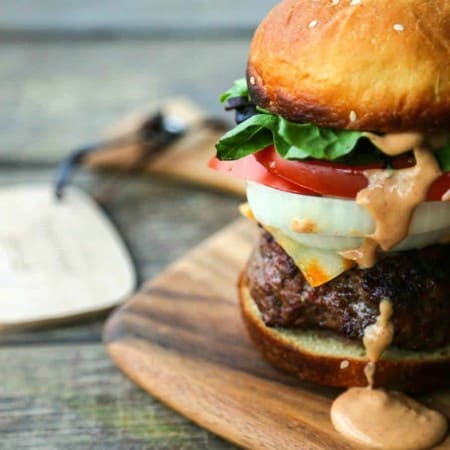 It goes without saying that Burger Sauce is incredible spread on a burger whether it is grilled or fried. Don't stop there, though! Use as a dip for fries,
chicken tenders
, tater tots, and onion rings! Similar to Chik-Fil-A sauce but zestier and a little lighter!
Ingredients
1/2

cup

plain Greek yogurt or mayonnaise

1/4

cup

barbecue sauce

3

tablespoons

prepared mustard

1

tablespoon

ketchup

2

teaspoons

dill pickle brine

1

teaspoon

chili powder
Instructions
Add all of the ingredients to a bowl and mix together. Chill for at least 15 minutes before serving. If you'd like to thin the sauce out a bit more, add more pickle brine -1 teaspoon at a time- until it reaches the desired consistency.
Nutritional information is an estimate and provided to you as a courtesy. You should calculate the nutritional information with the actual ingredients used in your recipe using your preferred nutrition calculator.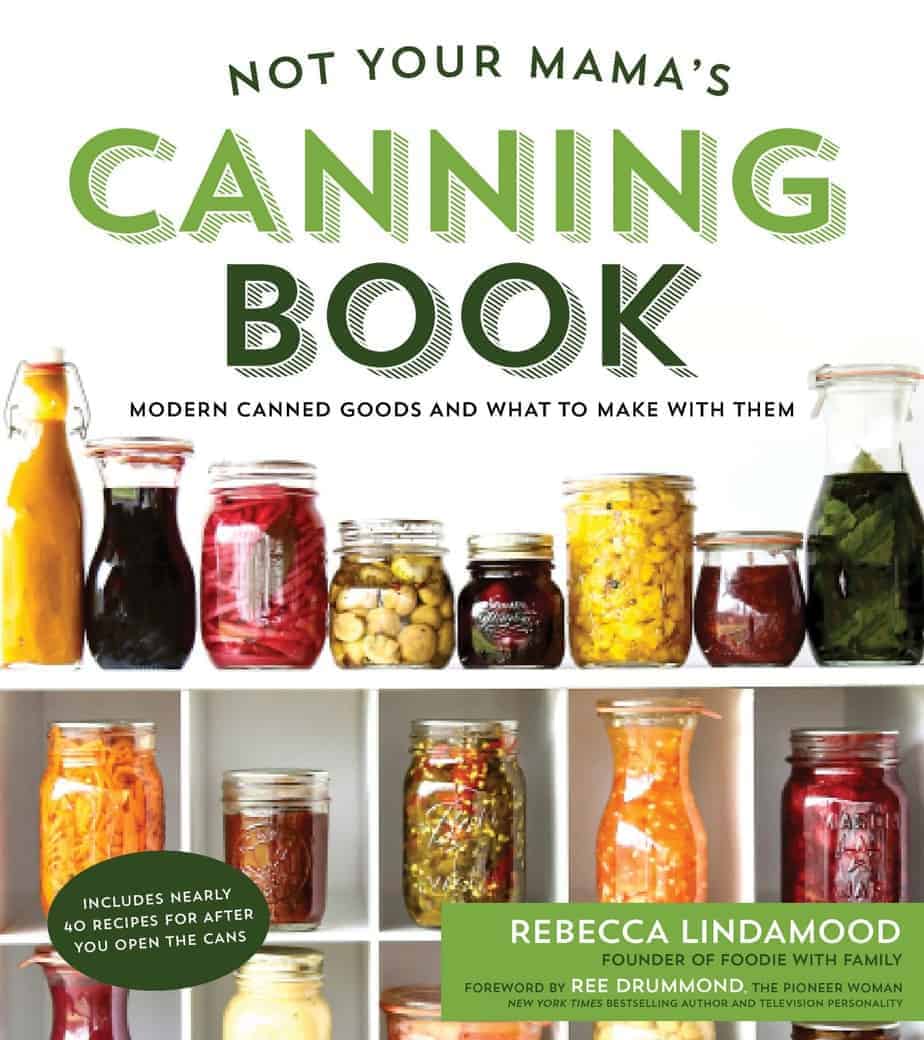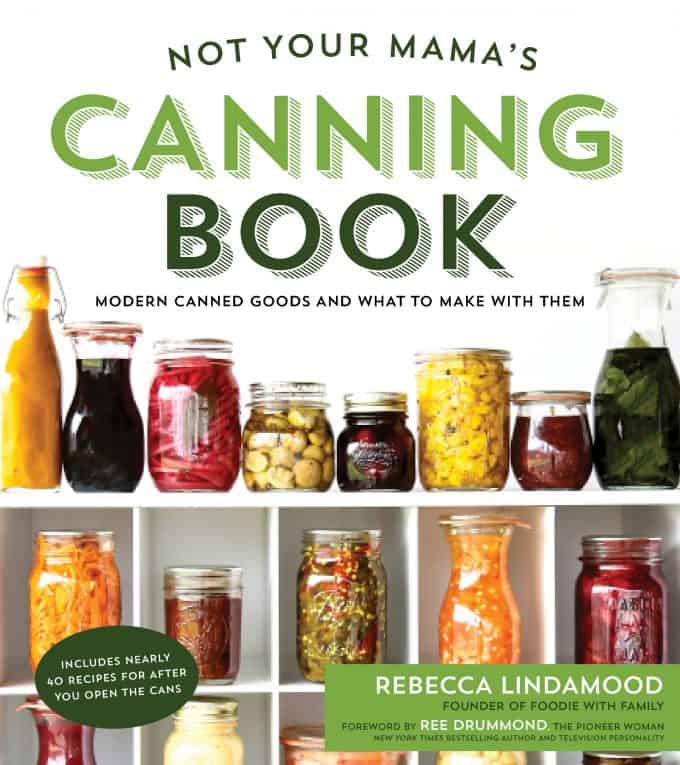 Don't forget that Not Your Mama's Canning Book: Modern Canned Goods and What to Make with Them is available for Pre-Order through these fine retailers!