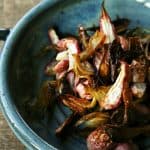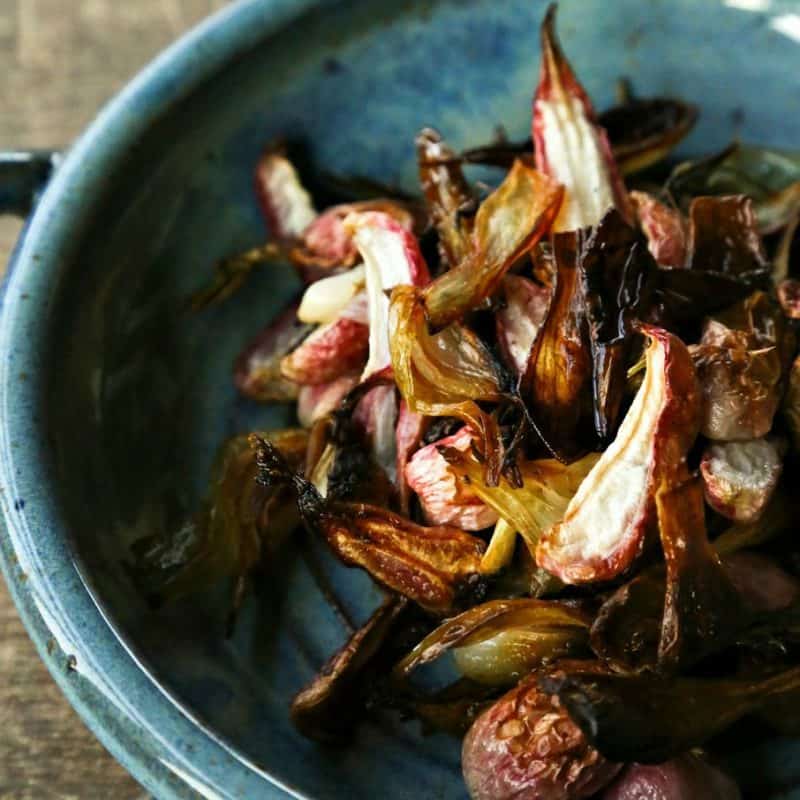 Print
Crispy Roasted Radishes with Onions
Tender, sweet, crisp-on-the-outside, and mild -yes, I said mild!- these Crispy Roasted Radishes with Onions are sublime enough to turn fervent radish haters into radish lovers!
2

large bunches radishes

about 1 pound each, trimmed of leaves

1

or 2 bunches spring onions

about 1/2 pound each, trimmed of most of the green

1

tablespoon

extra virgin olive oil

1/2

teaspoon

kosher salt

freshly ground black pepper
Preheat oven to 425°F.

Halve the radishes or quarter any that are larger than a half dollar. Cut the onions into wedges about the size of the radish pieces. Spread in a single layer on a rimmed cookie sheet or cast-iron skillet. Drizzle the olive oil over the vegetables, sprinkle the salt and black pepper over the top and toss to coat, spreading back out into a single layer. Roast for 10 minutes, lower the heat to 350°F, stir the vegetables, and roast for 20 to 30 more minutes, stirring every 10 minutes, or until the vegetables are deeply caramelized on the outside and tender on the inside. These can be served hot or room temperature or anywhere in between.