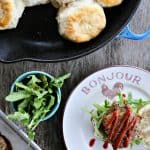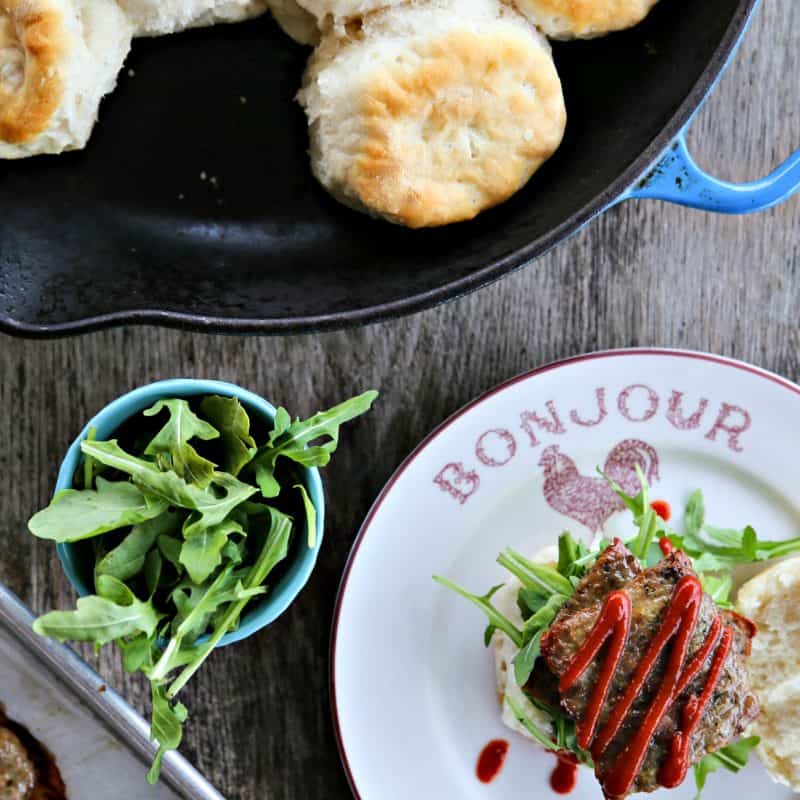 Print
Turkey Breakfast Sausage
Flavourful and delicious, simple to make, nutritious, and gentle to your wallet, Turkey Breakfast Sausage makes breakfast easy and tasty!
Servings
32
sausage patties
3

pounds

ground turkey

1/4

cup

maple sugar or brown sugar

3

tablespoons

dried sage

2

tablespoons

kosher salt

1

tablespoon

ground black pepper

3/4

teaspoon

dried marjoram

1/4

to 3/4 teaspoon crushed red pepper flakes

according to heat preference

1/8

teaspoon

ground cloves
To Make the Sausage:
Add all of the ingredients to a mixing bowl and work them together using a ChopStir or sturdy spatula or spoon until everything is evenly distributed.

After you have mixed the sausage, divide it between two gallon-sized, zipper-top, freezer bags. Press the sausage in the bags to spread it to the corners of the bag and squeeze out as much air as possible before sealing them. You can then use a rolling pin or your hands to even it out into a flat slab. Use a chopstick to make four indentations crosswise as well as four indentations lengthwise, scoring the sausage into 16 evenly sized patties. Place the bag on a pan or plate and then into the freezer until firm. Remove the pan or plate and keep the sausage frozen for up to 3 months for optimal quality.
To Cook the Sausage:
Preheat the oven to 350°F. Open the freezer bag and snap off as many squares as you would like to cook. Squeeze as much air out of the bag as you can, re-seal, and return the remaining sausage to the freezer.

Spritz a pan with coconut cooking oil spray or nonstick cooking spray or brush with olive oil. Arrange the sausage patties on the pan with plenty of space between them and spritz the tops or brush again with the oil. Bake for 30 minutes, flipping the patties over halfway through the cooking time, or until the internal temperature of the sausage patties reaches 160°F. Serve immediately.