Print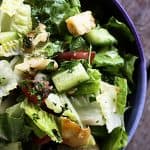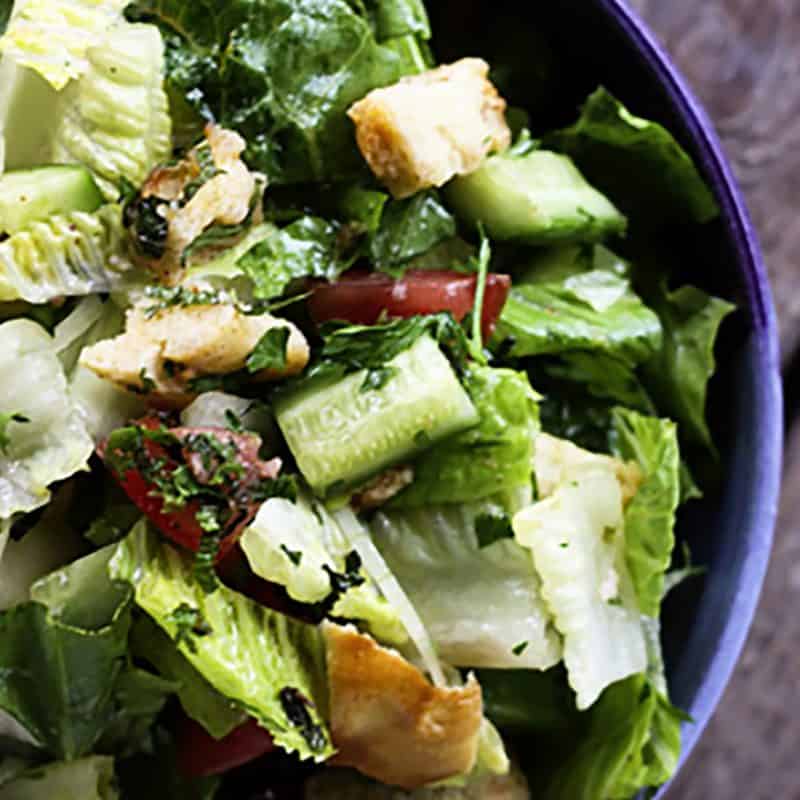 Baked Garlic Pita Chips and Fattoush (Crumbled Pita Chip Salad) | Make Ahead Mondays
Three recipes for the price of one! Fabulously crunchy Baked Garlic Pita Chips, super citrusy Fattoush Dressing, and wondrously herbal and lemony Fattoush (Crumbled Pita Chip Salad.) This trifecta of deliciousness will bring you refreshment and happiness through the hot summer months.
For the Baked Garlic Pita Chips:
For the Fattoush (Crumbled Pita Chip Salad):
2

cups

Baked Garlic Pita Chips

1

large heart of Romaine lettuce

2

tomatoes

seeded and cut into bite sized pieces

1

English cucumber

seedless, cut into bite sized pieces

1/2

of a sweet or Vidalia onion

peeled and thinly sliced in half moons

1/2

cup

lightly packed fresh parsley leaves

roughly chopped

1/4

cup

lightly packed fresh mint leaves

or 2 tablespoons dried mint, finely chopped

1/4

to 1/3 of a batch of Fattoush Dressing
To Make the Baked Garlic Pita Chips:
Preheat the oven to 250°F. Cut the pitas into 1-inch thick strips. Lay the cut pitas in a single layer on a rimmed baking sheet. Brush the cut pita with the olive oil. Sprinkle evenly with the garlic powder and salt. Place the pan in the oven and bake , stirring every 15 minutes, until crisp all the way through and deep golden brown. Begin checking the pita crisps for doneness at about 45 minutes. Mine usually take an hour. Let cool completely. Store in an airtight jar at room temperature for up to two weeks.
To Prepare the Salad:
At least 10 minutes, but up to 6 hours* before serving, remove the core end of the Romaine heart. Slice the heart in half lengthwise, then turn 90° and chop across those slices to create bite-sized pieces of Romaine lettuce. Add that to a large mixing bowl. Add the remaining salad ingredients to the mixing bowl. Shake the salad dressing very firmly, pour about 1/3 of it over the contents of the mixing bowl and use your clean hands to toss to cover everything evenly. Let stand anywhere from 10 minutes to 6 hours before serving. Refrigerate leftovers.
**As the salad sits, the pita crisps will begin to soften. At 10 minutes, they are still very crunchy. The longer it sits, the softer they get. My favourite point to eat fattoush is when it has been sitting for about 1 hour.